March 21, 2019
Dear Bank, will you be my small business financial partner?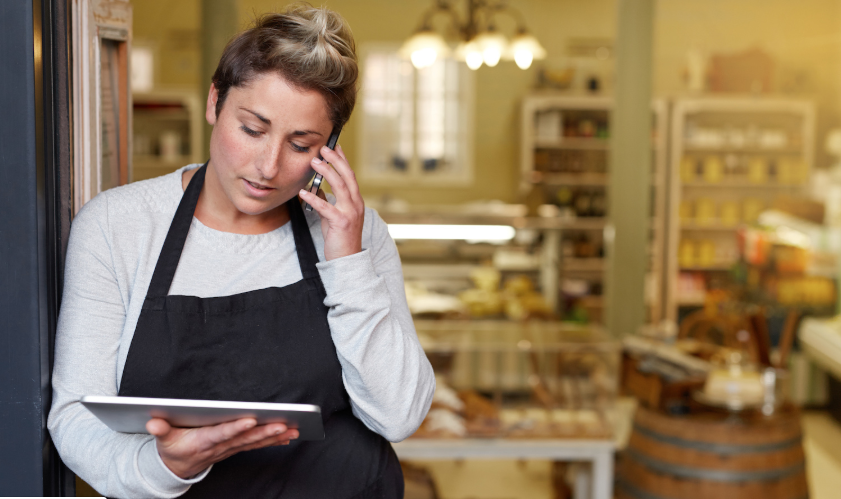 Small businesses are considered the engine of the economy. They account for 99.7% of all US businesses, providing two-thirds of all net new jobs over the last four decades.  Similar numbers can be found in Europe, where there are more than 23 million SMBs representing 99% of all European businesses.
So why is it that banks are having a hard time meeting the needs of these businesses? Here are three key characteristics of small businesses that banks need to be prepared to support.
Small businesses require flexibility.
It is difficult for some banks to meet all the needs of small businesses.  For example, big banks only approve 24% of small business loans requests, whereas smaller banks approve 49% of such requests. Alternative lenders do even better, approving as many as 58% of SMB loan requests.
Small business needs change quickly.
Small businesses live and die by their cashflow needs. With little or no reserve to fall back on, cashflow can be extremely volatile and the shift from feast to famine can be perilously quick – even a single missed payment from a key customer can make the difference between success or failure. Unless banks are quick to react, small businesses may look for help elsewhere to address their urgent cashflow needs.
Small business is personal. Banks are not.
Most small businesses are owned by a single person, a family, or a few partners. They often serve a familiar customer base and get to know them personally. In contrast, their relationships with their bank can sometimes seem transactional and impersonal, leaving small business owners just a step away from turning elsewhere at a time of need – as many as 40% of SMBs would consider switching banks due to lack of personalization.
Despite the clear need for personalized advice for small business owners (close to 75% of bank customers are interested in receiving advice from their bank), bankers have become reactive, responding to customer requests rather than proactively providing solutions.
What can banks do to change this picture?
Go mobile.
Small business owners are some of the busiest people around, and many of them are always on the go. It should not be a surprise that two-third of small business owners rely on mobile devices to manage operations. Yet business functionality often lags behind the consumer experience when it comes to mobile banking. Serving small businesses via the mobile channel is imperative to keeping up with the busy schedules of business owners; it is also a must if banks want to keep these businesses from turning to new, mobile-born alternative providers.
Be proactive.
Small business owners are great at running their business – serving customers at the store front, cooking in the kitchen, fixing your car, and planting trees in your backyard. Staying on top of their day-to-day finances is not always their strong suit, and they know it: 67% of small businesses want help with cashflow management, forecasting and budgeting from their bank, preferably through online banking tools.
This is where the bank can really shine. By providing proactive alerts, insights, and advice, it can help a business avoid a cashflow crunch, stay out of trouble, and even plan ahead to improve stability and predictability.
Get personal.
Here is where it gets tricky for banks. While small businesses need a personal touch, banks have been struggling to contain the cost of service to this segment. Most banks have increased banker account loads, often up to 100 or more accounts per banker.
With the help of AI, banks can overcome these barriers, using technology to personalize interactions with business customers at a sustainable cost of service. Business-specific information, insights and advice can be delivered both to the customer and to the banker at critical "moments of truth" – empowering business owners and bank relationship managers to become more proactive and address the changing needs of the business.
The time to act is now.
Will banks seize the opportunity to transform their small business relationships, or will they let the opportunity slip away and send small businesses scrambling to find their financial partners elsewhere?
Time will tell, but we believe that those who step up to the plate will be rewarded with long-lasting relationships that will continue to grow with the business and be profitable for the bank and the customer.
Want to explore how your bank can harness the power of AI to engage and serve customers? Request a demo now
Latest Posts