February 17, 2020
Who Doesn't Need Help Managing Their Finances?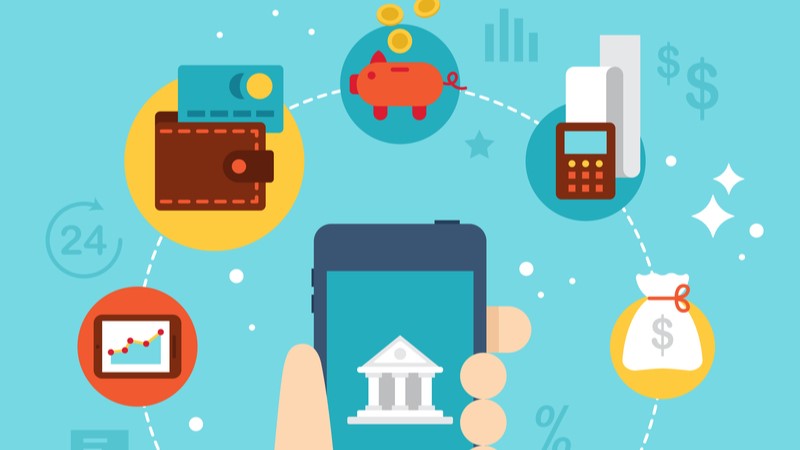 Written by Rachel Hirshfeld
Saving money is essential, but when it comes to managing money and sticking to a budget— it's easier said than done. Yet, the question remains: what is a bank's role in helping its customers save, stick to their budgets and reach financial wellness?
Javelin, a US-based research company, identifies the two most important factors in banking and building trust with customers. The first is reliability, or "the institution's ability to carry out what it has promised either explicitly or implicitly." The second component is goodwill, or "the non-tangible belief that an institution prioritizes its constituent's interests." After all, how can customers trust banks with their savings and financial well-being if they do not exemplify reliability and foster a sense of goodwill?
The American Banker recently reported that Ally Bank, an online-only bank offering competitive deposit accounts and other financial services with over 6 million customers, recently rolled out new tools to help customers boost savings automatically:
For people who can save and are confident about their earnings, Ally automatically transfers money from customers' checking accounts to their savings accounts, enabling customers to "set it and forget it."
Its automated "Surprise Savings" feature uses an algorithm to analyze the spending patterns in a linked checking account and automatically transfers amounts that are determined to be "safe to save" to customers' savings accounts – kind of like an online piggy bank or money tucked underneath your bed for a rainy day.
Ally's "buckets" feature is designed to help customers save for a specific goal, such as buying a home, saving for your son or daughter's college tuition or going on a long-awaited vacation. The goal-based savings tool gives people a reason to think twice before making an impulse purchase.
When asked about the rationale behind the new auto-savings tool, Diane Morais, Ally's President of Consumer and Commercial Banking Products, said that many people feel financially "stuck and overwhelmed."
Ally's statistical research indicates that four out of five consumers are not personally "wired" to save. They know they need to be doing more to ensure their financial security, but don't know how or where to start. In fact, 72% of customers save by making one-time deposits when they have extra money, while only 29% are currently saving through recurring transfers from checking accounts to savings accounts.
According to Morais, there is about three to four trillion dollars of "lazy money" in Ally's system, not working hard enough to help its customers. Ally's tools are intended to turn the "lazy money" into profitable deposits that help customers, while simultaneously increasing the bank's ROI and bottom line. Ally's CEO Jeffrey Brown said deposit gathering is crucial to Ally's business plan. With Ally's increased customer engagement, the bank has made strides in increasing deposits, which rose 16% year over the year to $103.7 billion.
By Engaging Customers, Banks Increase Their Bottom Lines
Ally's initiative is a milestone in digital banking, as it is the first time a major bank is using AI-based technology that combines open banking, account aggregation and automated money movement. In fact, Ally Bank's vision of helping customers increase financial wellness, while monetizing open banking and understanding trust as the basis of ongoing customer engagement caused it to be ranked the best overall online bank.
Similarly, the Royal Bank of Canada (RBC), the largest Canadian Bank, is similarly making a difference in the lives of its customers with its "NOMI Find & Save" digital savings account that analyzes transaction patterns, provides personalized financial insights and finds money that customers can spare, automatically transferring the funds safely and effortlessly into savings accounts.
In fact, customers who generally do not care about what banks are doing, are now so excited that they are posting the benefits of the AI adviser on social media and sharing it with their friends. One NOMI user tweeted:
Kinda dig NOMI Insights in my RBC app. As someone constantly working on a budget, it's a great tool for seeing just exactly where I can make some changes. Not often a bank does something I bother to pay attention to.
These are only a few examples of how banks are investing in financial digital assistants and auto-savings features that make a tangible difference in the day-to-day lives of their customers.
Anticipating the Times in Life "When Man Plans and God Laughs"
Life does not always go as planned. You or your loved ones could be diagnosed with an unexpected illness, hit with hefty medical bills, or need to recover — physically or financially — from an unexpected car accident. Yet, many adults don't have enough of a financial cushion to be able to comfortably manage unexpected expenses – the ones that occur when life throws you for a loop.
According to the Federal Reserve Board, 40% of Americans couldn't come up with the money to cover a $400 emergency expense. Moreover, according to a Forrester research report, 54% of adults in the UK aren't confident that they could handle unexpected expenses, while 43% feel anxious about their finances and 37% live from paycheck to paycheck.
Banks like Ally and RBC — among others — are not only trying to prevent their customers from feeling financially "stuck and overwhelmed," but are setting them on a path of monetary security, while enabling them to prevent financial emergencies and even book their long awaited beach vacations.
With open banking regulations making waves in the global market and banks scrambling for monetization strategies, the ability of financial institutions to proactively assist customers in transferring money to savings and cutting down debt not only empowers customers to take control of their finances, but significantly increases banks' ROIs by growing deposits.
Want to explore how your bank can harness the power of AI to engage and serve customers? Request a demo now
Latest Posts