October 2, 2014
The Financial Brand Features Op-Ed By Personetics CEO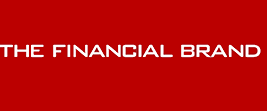 Too often the consumer banking experience has devolved over the last decade into a parochial relationship in which consumers are routinely punished for bad behavior. The exercise has not ended well for financial institutions or their customers.
But what if we could use personalization to improve this state of affairs?  Now as financial institutions work to secure loyalty from increasingly demanding consumers, Personetics CEO David Sosna explains why there's a need to shift revenue strategies from fees to a value proposition based on online personalized customer engagement.
Read his viewpoint featured here in The Financial Brand.