September 14, 2014
Personetics Has a New Look!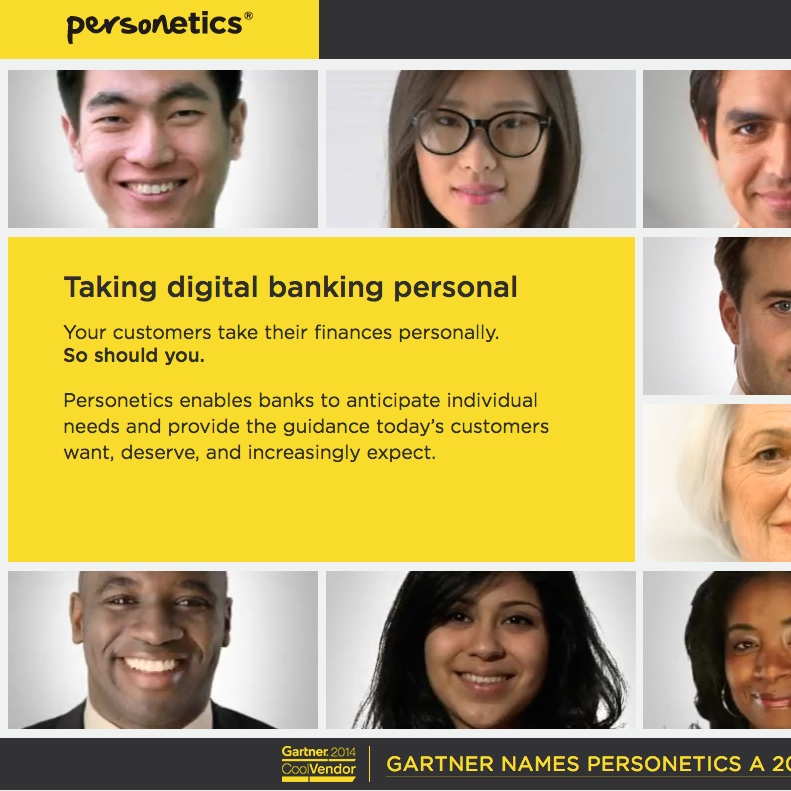 If you've visited our website before, then you've noticed things look different.
Not only is the design all new, but we've also completely refreshed our brand – including a new logo and a bold color palette featuring our own Personetics shade of yellow.
The goal of course is to better communicate how Personetics helps banks bring more value to their digital channels — through a new category of banking called Personalized Guidance.  You can read about that in the Solutions section of the site! You can also get a good sense for some of the specific kinds of guidance we provide bank customers by scrolling over the faces of the people on our home page.
And because marrying cutting edge technology with richer, more personalized human experiences is what Personetics is all about, we've chosen a new logo that embodies this idea. Notice its twin fonts, to shows both our technology and human sides.
We hope you'll take the time to look around our new site and let us know what you think.
The Personetics Team