In Banque Paris 22 June 2023
Drive Business Impact with Customer Transaction Data
The Personetics team is coming to Paris for In Banque June 22nd. We would love to meet you there!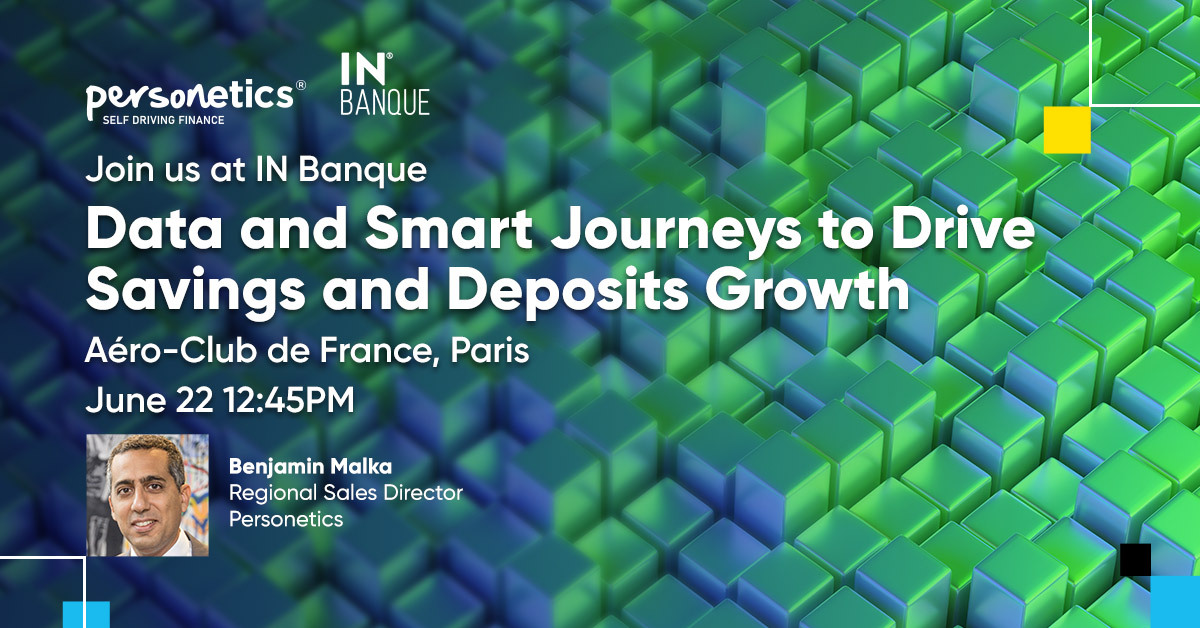 Lets set up a time to meet.
We'd love to show you how Personetics can help your Financial Institution with:
Data enrichment and categorisation: Help your customers get a clearer view of their personal finances with cleansed, enriched transaction data.
Personalised insights and advice: Show your customers how to manage money, spend smarter, and organise their financial lives – based on their own everyday transaction data.
Automated savings programs: Empower your customers with proactive, self-adjustable financial wellness programmes that automatically help them save money, pay down debt, and build wealth.
Sustainability insights tracking with transaction-based carbon personalised insights.
Book a meeting in advance by using the form. See you at In Banque!