May 20, 2015
Bank of Montreal Tests 'Smart Branches'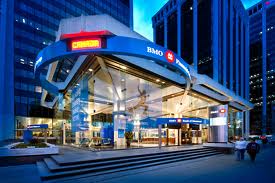 The Bank of Montreal announced plans for piloting smaller bank branches that will replace physical tellers with video tellers, and feature roaming mortgage experts armed with laptops and tablets.
These "smart branches," as they will be called, will be about one-third the size of a standard bank branch and will launch in Chicago, with plans to open five test sites over the course of 2015. In addition, the Financial Post reports that BMO plans to customize ATM machines by way of client preferences and allow cash withdrawals by mobile phone rather than a pin number.
The Personetics View:
No bank will respond to changing industry demands in exactly the same way, yet all moves will be traced back to a few important truths: one being the need to focus on delivering more value for the customer. The bank customer of yesterday, today and tomorrow all share a common desire for banking services that are useful and relevant to their financial day-to-day life.
Imagine how personalization technology driven by predictive analytics could turn BMOs video tellers and roaming experts into trusted financial partners that "know" each customer that walks in the door.  The opportunity to provide tips, recommendations and other useful guidance to each customer would seem nothing short of amazing.  Well that technology is now at hand.
The delivery vehicles will continue to evolve and transition in banking, but one thing's for sure: years down the line, the basics of the banking relationship will be largely the same.  Maintaining customer value, satisfaction and engagement — no matter where that engagement takes place – remains key to success.