David Sosna
Co-Founder & Chief Executive Officer
David Sosna has more than 20 years' experience in the financial services arena. Prior to founding Personetics, David was co-founder and chief executive officer of Actimize, the leading provider of financial crime, risk and compliance solutions. Under his leadership, Actimize was recognized as a global leader in the financial services market and was acquired in 2007 by NICE Systems. Prior to Actimize, David founded Gilon Information Systems, which grew under his leadership to become Israel's largest business intelligence company. David graduated from the Department of Industrial Engineering and Management at Ben-Gurion University.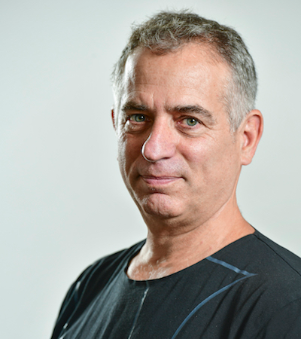 David Govrin
Co-Founder & Chief Operating Officer
David Govrin brings more than 15 years of experience in enterprise software solutions, augmented by strong banking domain expertise, specializing in Business Intelligence, Machine Learning, and Analytics Algorithms. Prior to Personetics, he was co-founder of Actimize, the leading worldwide provider of financial crime, risk and compliance solutions. In his last role at Actimize, David was responsible for all research and development of Actimize' business solutions. Prior to Actimize, David led and managed large-scale implementations of business intelligence and data warehouse initiatives with several top-tier organizations. He earned his MBA and B.Sc. in Industrial Engineering and Management from Tel Aviv University.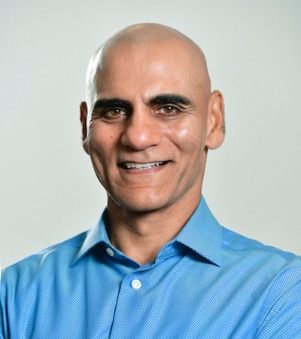 Jody Bhagat
President of Americas
Jody brings deep operating experience in financial services – managing direct channels, launching digital ventures, and leading digital transformation programs. He was previously a Partner at McKinsey & Company, where he helped financial institutions define and execute digital transformation programs to drive customer growth and operating efficiency. Jody also served in senior digital operating roles at U.S. Bank, Wells Fargo, and Providian. In these positions, he led digital sales and service functions and direct to consumer businesses to deliver organic growth and enhanced customer experience. Jody has an MBA from Northwestern University and a BS in Computer Engineering from The University of Michigan.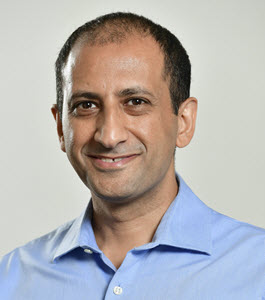 Itay Barzilay
Chief Financial Officer
Itay Barzilay joined Personetics as Chief Financial Officer with over 18 years of experience in financial management for global companies including Amdocs, MIND CTI, Avaya, and Ernst & Young. His most recent role was Head of Finance for Amdocs' Technology and Media group. Itay is a Certified Public Accountant, holding a B.A. in Accounting and Economics from Tel Aviv University and an M.B.A. from New York University's Stern School of Business.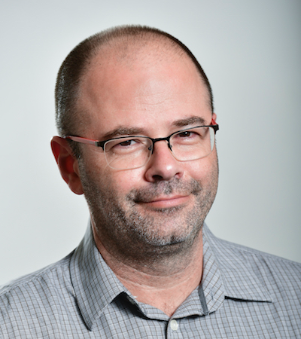 Yishay Schwerd
VP Research & Development
Yishay Schwerd has over 20 years of enterprise software management and development. In his role as VP R&D, Yishay is leading the development, QA, and support teams from conceptual design, development, and testing through successful deployment and ongoing support. Prior to joining Personetics, Yishay severed as VP R&D at Starhome-Mach, a market leader in value-added global mobility and clearing services, providing telco-grade solutions to hundreds of mobile operators world-wide. Prior to Starhome-Mach, Yishay held executive development positions in numerous companies. Yishay received his LLB and BA in economics from Tel-Aviv University.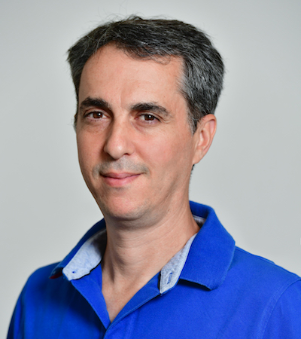 Ido Ophir
VP Customer Success
Ido Ophir is leading Personetics' global professional services organization. Responsible for the software deployment projects, and ongoing customer success. Building best practices to ensure long term success across a growing global customer base. Prior to joining Personetics, Ido held the roles of VP of strategic accounts and VP of product management at Actimize. Prior to Actimize, he was VP of product development at Always-On, Inc. Ido is a graduate of the Israeli Defense Force MAMRAM technology program and holds a B.A. in Computer Science from Mercy College.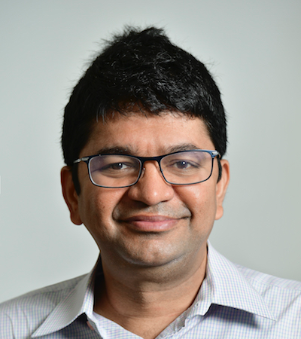 Sudharshan Krishnan
VP New Markets and Solutions
Sudharshan Krishnan is a results-oriented executive with a consistent track record of driving business growth in enterprise software and in-depth knowledge of the financial industry. Sudharshan is responsible for growing new markets for Personetics and works closely with customers to define solutions that empower them to meet strategic business objectives and take a leadership position. Prior to joining Personetics, Sudharshan was the head of global pre sales at Actimize. Sudharshan earned a Master's degree in Operations Research and Industrial Engineering from the University of Texas at Austin.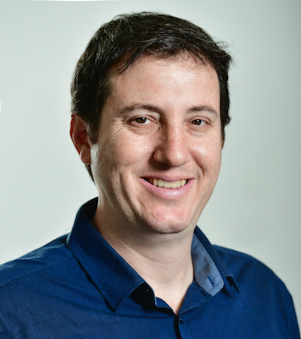 Dorel Blitz
VP Strategy & Business Development
Dorel Blitz brings over 13 years of experience in global strategy and business development in the financial services industry. Dorel joins Personetics from KPMG, where he headed the Fintech sector at KPMG Israel and a member of the global Fintech practice. In this role, Dorel was instrumental in establishing KPMG's collaborative relationships with global financial institutions and leading Fintech companies including Personetics. He also acted as a subject matter expert and led advisory projects involving digital transformation strategies with financial services organizations. Prior to joining KPMG, Dorel led the Innovation & Fintech practice at Bank Leumi, and earlier in his career he headed the banking & finance division at global research firm Adkit.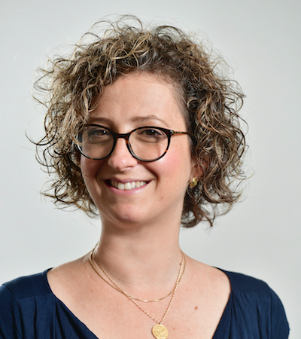 Shlomit Berger
VP Human Resources
Shlomit Berger is an accomplished Human Resources professional with over 10 years of experience as an HR leader in the Israeli technology sector. Prior to joining Personetics, Shlomit was an HR Manager and Business Partner at leading global organizations including Intel and Telefonica, where she contributed to the growth of their Israeli subsidiaries and the ongoing integration of these business units into the company's culture and organizational structure. Shlomit holds a BA in Psychology and Management and an MBA from Ben-Gurion University.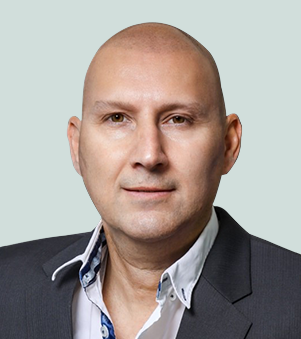 Shalom Sagi
VP Asia Pacific & Middle East
Shalom Sagi brings more than 20 years of experience in financial software solutions and FinTech growth acceleration, specializing in developing and establishing new business in Asia Pacific. Prior to Personetics, Shalom was leading the APAC business growth for Nice-Actimize, the leading worldwide provider of financial crime, risk and compliance solutions. Prior to Actimize, Shalom led the banking and insurance implementation division at Ness Technologies. Holds B.Sc. in Industrial Engineering and Management from Tel Aviv University.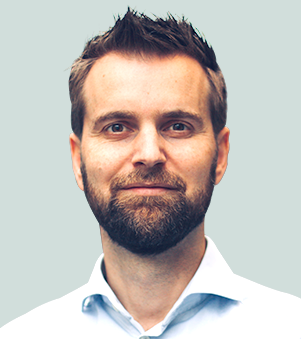 Frank Uittenbogaard
VP of Sales Europe and Latin America
Frank has more than 15 years of experience in customer engagement in the financial services industry. Before joining Personetics, Frank has been part of the early core team that bootstrapped Backbase - the creator of the market-leading Digital Banking Platform – towards €200 Million in revenue. Frank contributed to all phases of Backbase's hyper-growth: from a small start-up to a valuation at €2.5 Billion in 2022. Frank holds a Master of Science in General Management from Business Universiteit Nyenrode.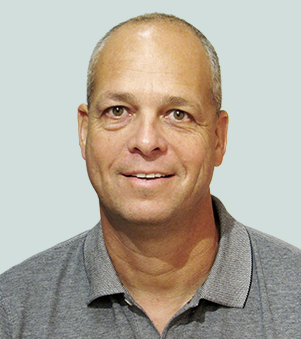 Roy Harel
Chief Customer Success Officer
Roy joined Personetics to lead the Customer Success and Global Delivery organization. Responsible for all projects from initiation to production ensuring ongoing customer success and meeting customer business goals. Before joining Personetics, Roy held the role of Customer Success RVP at Amdocs, responsible for EMEA accounts and VP of competency center leading the development of Amdocs Digital and CRM projects. Before Amdocs, Roy served 26 years in the IAF, 13 out of them in OFEK unit in several roles including Avionics software development unit commander and the CIO of the AIF. Roy holds a B.A. in Computer Science.