March 18, 2015
Is Dodd-Frank Driving the Rise of Mobile Banking?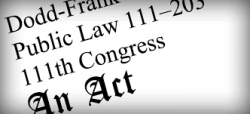 File this one under the law of unintended consequences. JPMorgan Chase, until recently, one of the few retail banks that was continuing to add physical branch locations, is now downsizing its branch presence to the tune of about 300 branches nationwide.
As the Financial Times notes, there are several factors driving the move. For one, it's a matter of cost. A teller costs 65 cents to handle a transaction, while an ATM costs 8 cents. Chase's QuickDeposit? Only 3 cents. But beyond that, the move is a reflection of the current regulatory environment in which banks are subject to new capital requirements that force them to keep a larger cash cushion in reserve.
The Personetics View: However relevant you believe brick-and-mortar branches are to banking's future, the transition to digital/mobile banking isn't slowing down and the pressure on banks to streamline their operations, reduce costs and maximize profit is coming from every direction. As online access becomes ever more ubiquitous, the need to provide a fluid banking experience increases. Whether it's more of a singular experience or in conjunction with another company, like Apple and Apple Pay, there is no doubt that those who uniquely engage their customers will prosper. Those that do not will struggle.