July 11, 2016
New Facebook Messenger encryption could be a game-changer for mobile banking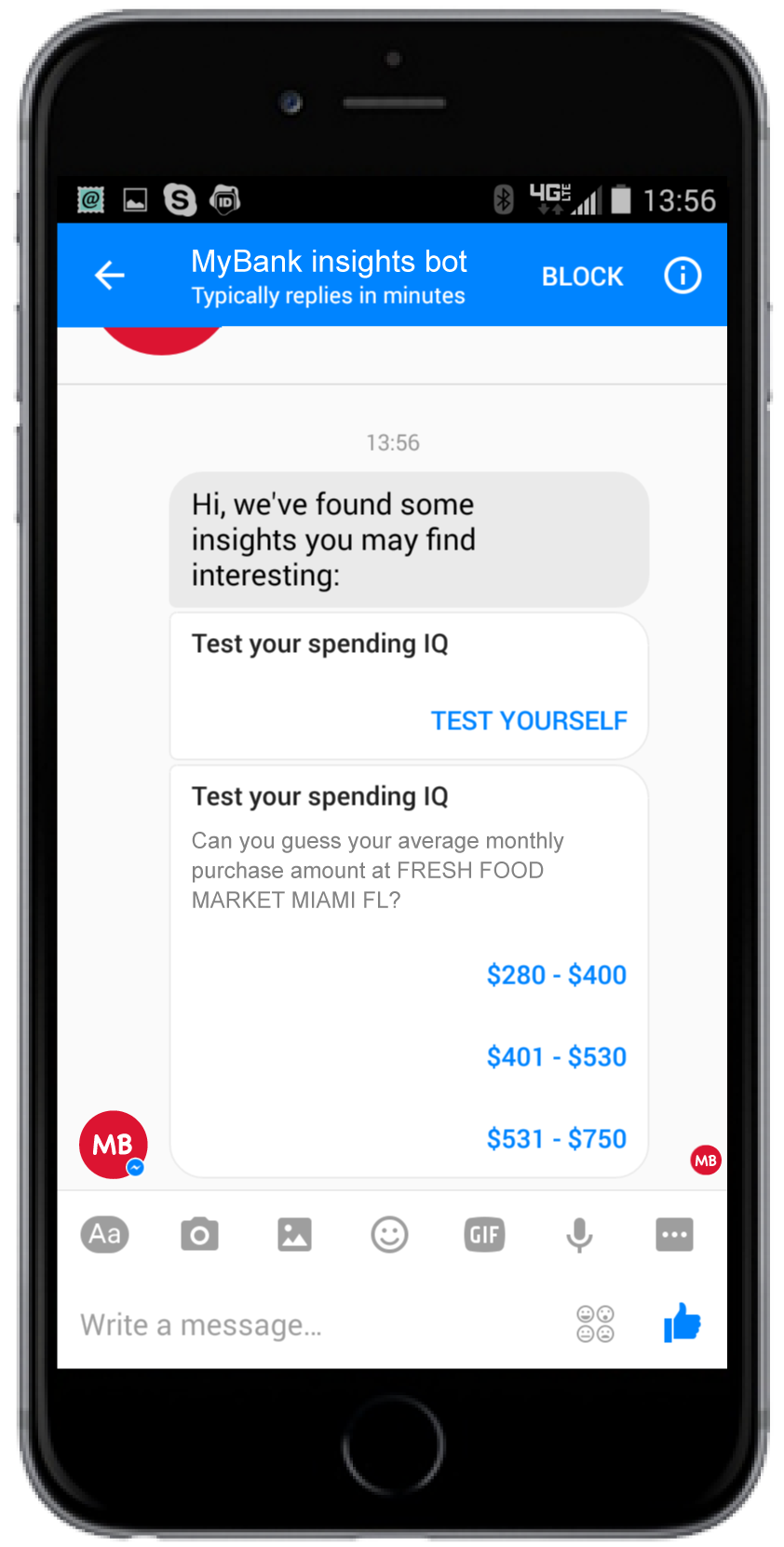 Two TechCrunch articles last Friday should have caught the eyes of every banker. The first is obvious, as it explains why Banks should not underestimate Facebook Messenger. As the article says, "The introduction of chatbots on the Facebook messenger platform could revolutionize the way we look at relationship banking… The bots for messenger platform represent an unprecedented opportunity for incumbents to increase customer engagement."
If you thought this was just hype, the second article should make you think harder, announcing Facebook Messenger adds end-to-end encryption. Translation: Messenger is now a legitimate platform for banking. Is this the end of the bank app as we know it? Or even the end of banking as we know it?
We don't have all the answers, but would be happy to share with you what some banks are already doing to embrace Facebook Messenger, Amazon's Alexa, and other messaging platforms.
Join us for a 30-minute webinar and learn more about it.