September 13, 2014
Personetics Introduces The Digital Life Cartoon Series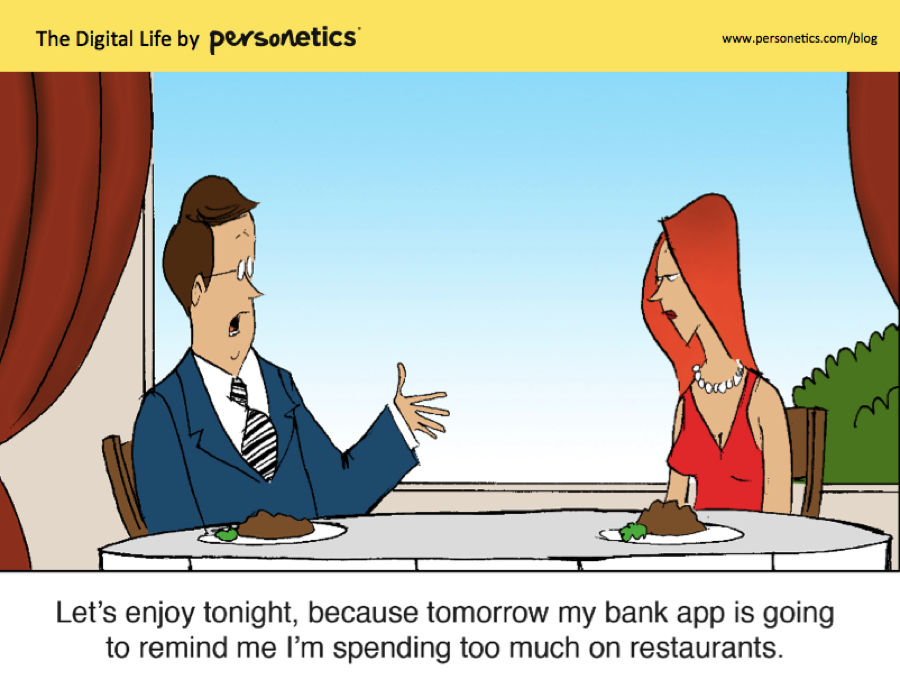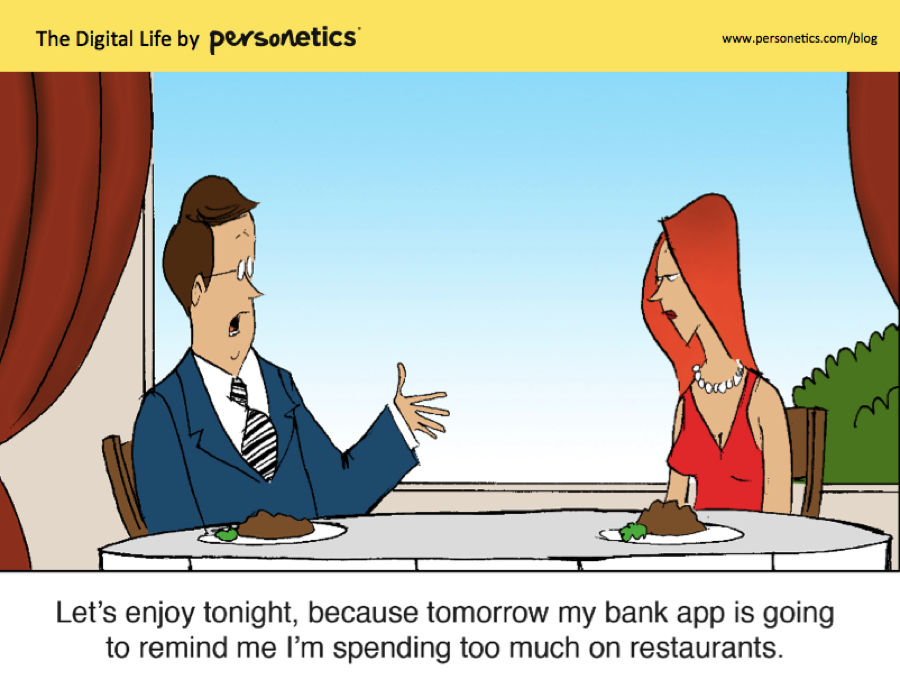 The late great editor Ted Bernstein noted long ago that when trying to convey a deeper understanding of anything complex – whether your talking about micro-quasars or arguing over a particularly arcane rule in American football – it pays to remember that "how people live" is what's eternally important and basic.
This idea resonates with us here at Personetics because we spend much of our day harnessing the complexities of technologies such as predictive analytics to improve digital banking for both banks and their customers.
And what better way to keep our geeky technology side focused on the bigger human story than a cartoon series?
So welcome to The Digital Life, a new cartoon series created by Personetics that pokes a little fun at the digital lives we all lead today.  We can't promise it will always tickle your funny bone, but we do hope it reminds all of us working in digital to stay focused on how people live.   Enjoy.