March 15, 2019
Personetics Wins Silver in the FinTechVisor Race to the Top for Best Fintech 2019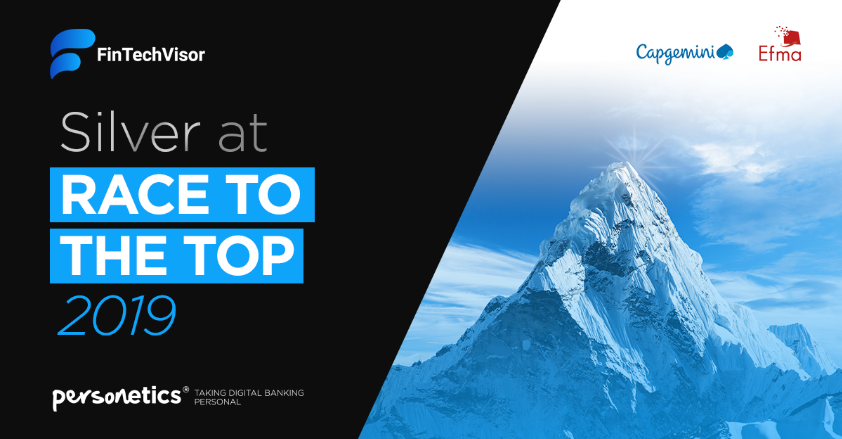 In their search for the Best Fintech of 2019, Efma and Capgemini awarded Personetics the Silver Medal in their FinTechVisor Race to the Top, a second place finish out of a field of more than 100 of the industry's leading innovators.
According to Efma CEO Vincent Bastid, the FinTechVisor Race to the Top contest provides "a platform for FinTechs to showcase the strength of their propositions and benchmark them against those of their peers, while providing new partnership opportunities for institutions."
Elias Ghanem, Chief New Technologies Officer and FinTech Lead at Capgemini Financial Services Europe, commented: "The strength of the innovations we've seen since announcing the competition has been tremendous. It underlines the impact cooperation between FinTechs and institutions will have on the future of financial services."
Personetics won the award for the AI-powered Self-Driving Finance™ solution that guides customers towards financial goals with real-time insights, personalized advice and automated money management.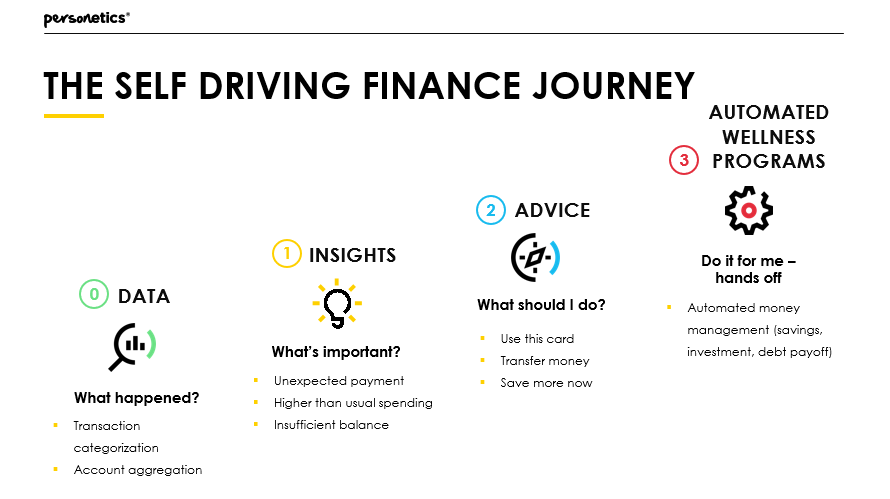 Additional resources:
See how BGL BNP Paribas, Huntington, Metro Bank, Nationwide, RBC, UOB, and other leading banks and are putting Self-Driving Finance™ into action
Learn more about Self-Driving Finance™ and how it can help your customers and your bank