Engagement Builder
Create custom insights in a low-code, management tool to quickly develop and deploy new content across all bank channels.
Create custom insights in a low-code, management tool to quickly develop and deploy new content across all bank channels.
The Engagement Builder enables banks to:
Create Personalization IP – differentiate from competitors.
Bring innovation in house – design custom insights without custom development.
Stay relevant – target specific customer segments or fulfill campaigns by connecting to bank data sources.
Distribute across all banking channels, institution entities and geographies.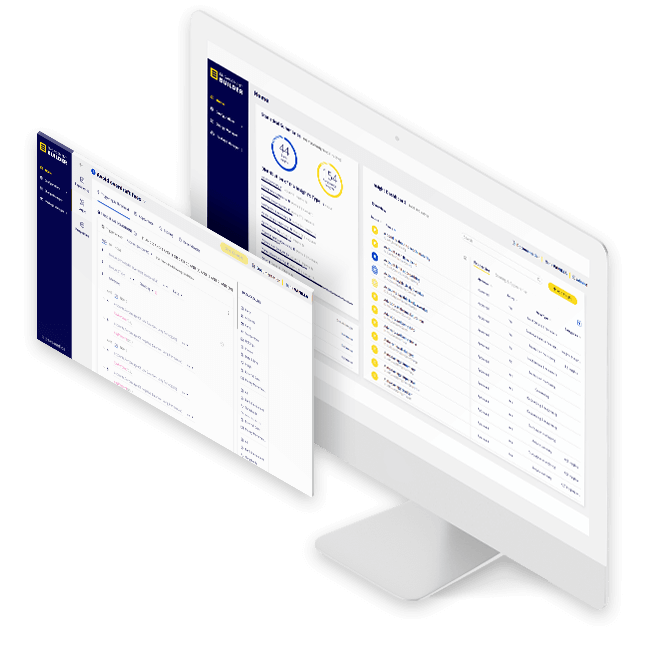 The Power of the Engagement Builder
Data Inputs
Combine Personetics capabilities with bank data including marketing campaigns, CRM alerts and notification systems
Customer Analytics
Personetics extensive library of data assets and calculations on customer financial data identify behavior, patterns and important events
Building
Define logic, behavior and user experience on new and out of the box insights
Managing
Control experience with groups, priorities and dependencies
Deployment
Control content across channels and iterate for best results
Security
Role based permissions
Full audit of user changes
No access to customer data
Flexibility to deploy on test or sandbox environments or production environment
Change Management and Deployment
Create and manage content versions
Concurrent deployment in beta populations and production
Change log supports multiple user roles, permission and package management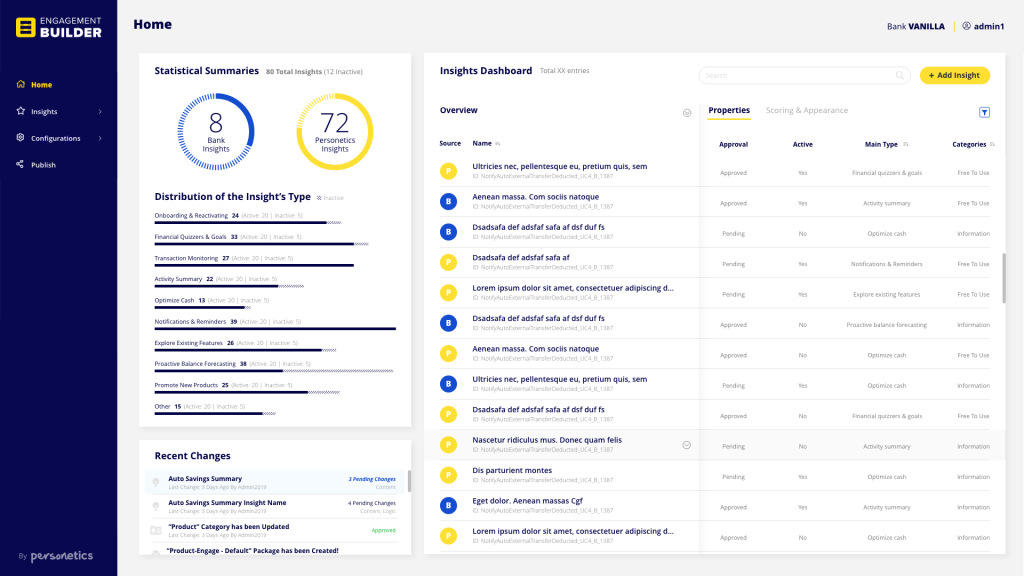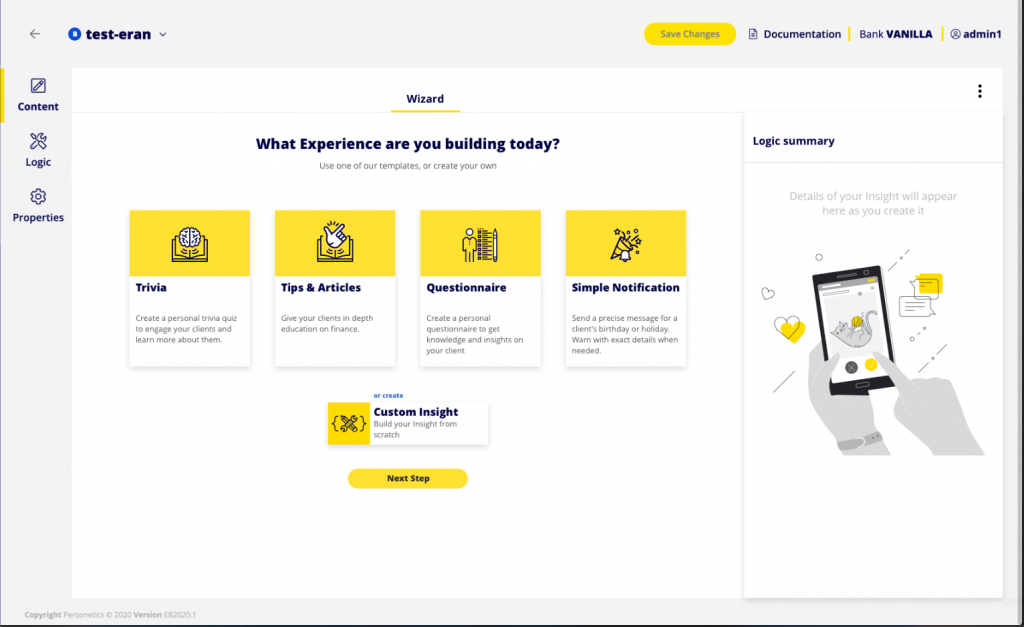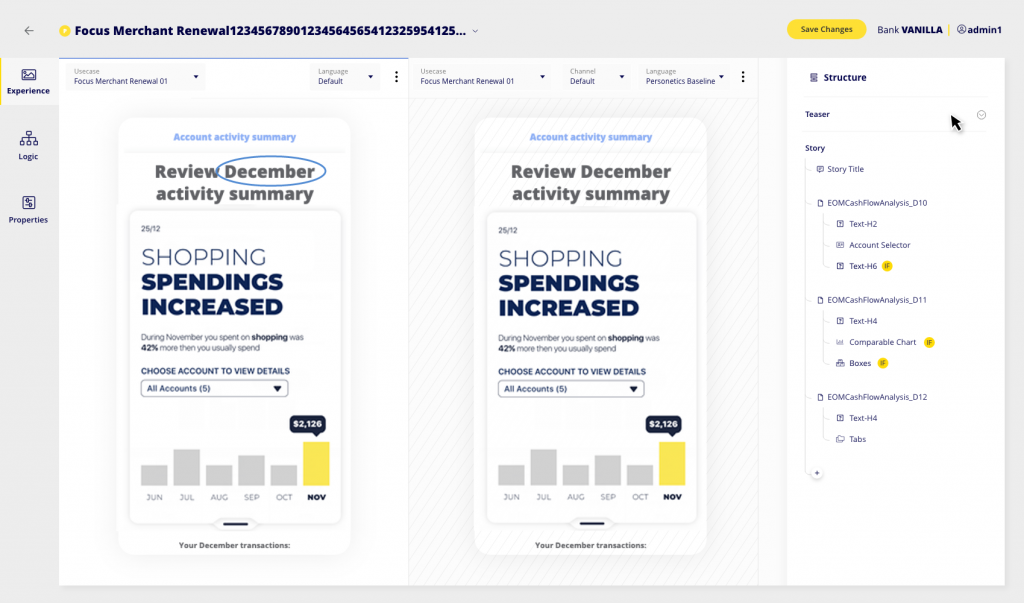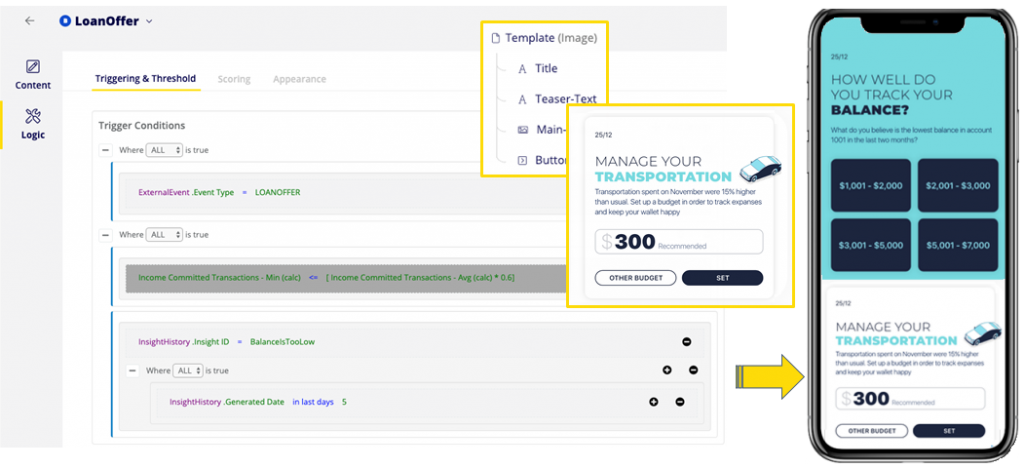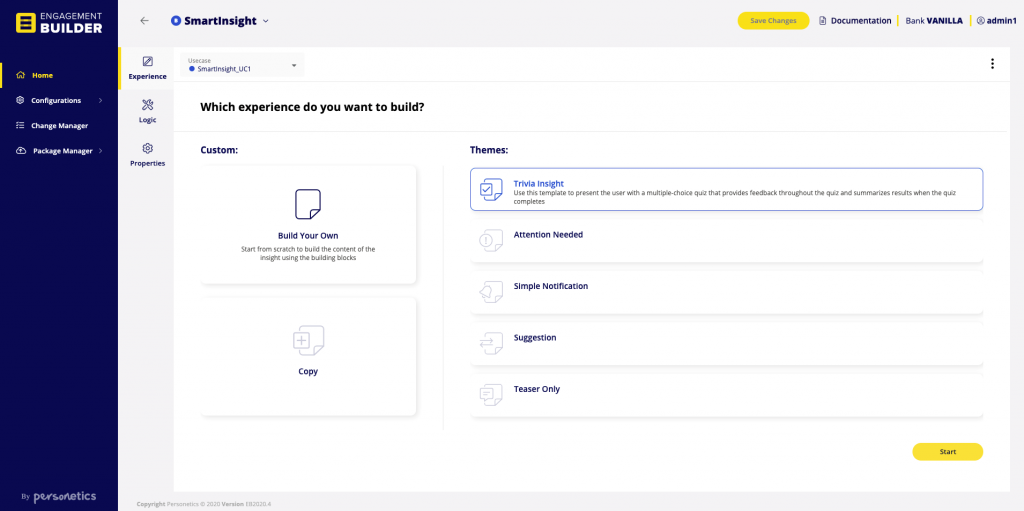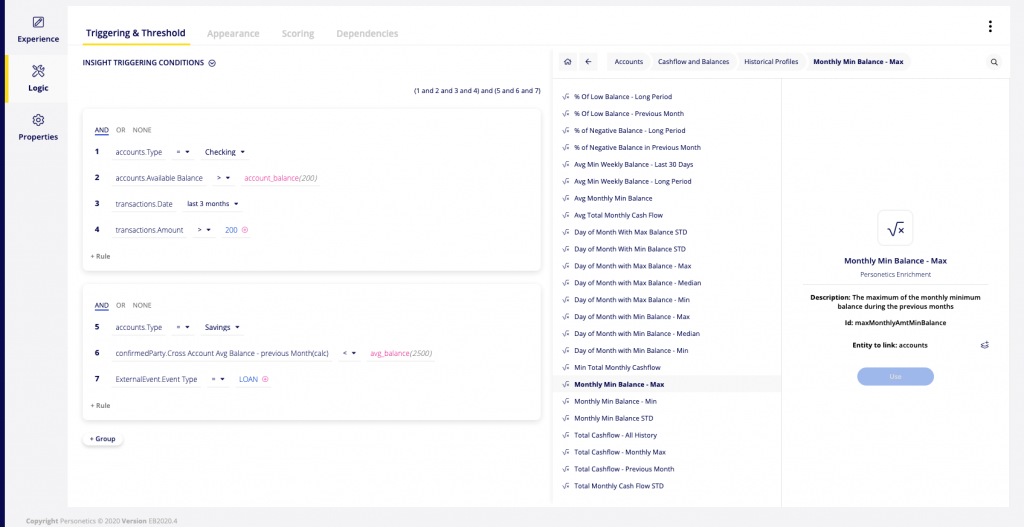 The Engagement Builder Dashboard gives a complete overview of all insights by category, status and recent changes
The Engagement Builder Wizard is a guide to creating new insights using a library of templates or creating one from scratch
Compare views of content between language, use case and channel for ease of translation and consistency
Control the style, content and logic of Insights and immediately launch across channels
Choose from a variety of insight types including trivia, questionnaires and articles to ensure high levels of engagement
The Engagement Builder low-code environment combines the accessibility of point and click editing with editing queries and related code to accommodate a full stack team
Want to explore how your bank can harness the power of AI to engage and serve customers?
We work with banks of all sizes across all geographies and will be happy to see how we can help.
New York
London
Tel Aviv
Singapore
Thank you! Your submission has been received!
Oops! Something went wrong while submitting the form.