April 9, 2020
Hyundai Card Partners with Personetics To Improve Customer Experience With Personalized Insights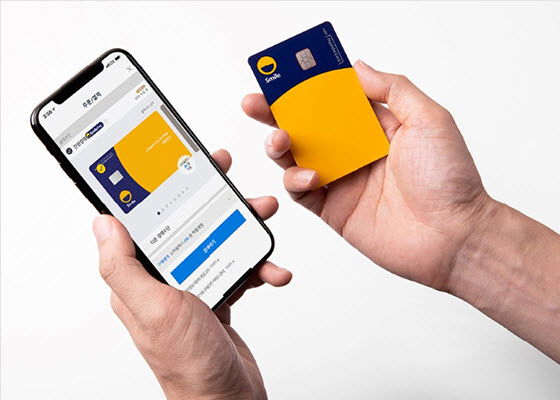 This marks the first-ever fintech partnership for Hyundai Card
Seoul, South Korea, and Tel Aviv, Israel – April. 09 2020 – Hyundai Card, the leading provider of credit cards tailored to customer lifestyles, and Personetics, the leading global provider of data-driven personalization and customer engagement solutions, today announced a new partnership and lauching a brand new service called 'Spending Care by Personetics'. The companies will be working together to analyze customer financial activity and deliver near real-time personalized spending insights to Hyundai Card digital users.
This marks the first fintech partnership for Hyundai Card which is already available to over 3.7 million digital users. Personetics' tools use data science and real customer financial information to automatically configure and categorize all transactions, simplifying and greatly improving the user experience. The combination of Hyundai Card's already impressive data science capabilities with those of Personetics' has produced a resoundingly successful outcome. Hyundai Card also plans to connect with external data sources to expand the amount of data available, thereby amplifying the depth of the generated insights.
"Hyundai Card prides itself on personalized financial and digital services, so it was imperative that we move beyond standard PFM, and provide genuine value to our customers by providing them with a new, unparalleled level, of personalized insights. Hyundai Card with various rich external data sources and ability to analyze, pushed ahead to gain a competitive edge in the market by offering a next level PFM service which provides its customers with more practically helpful insights and highlights Hyundai Card's winning points." said David Deok Hwan Kim,  Head of Card Business at Hyundai Card. "We are off to a wonderful start, with the features hoping to satisfy the customers in everyday life. Hyundai Card will continue to strengthen the foundations of 'super customization' marketing by expanding its data sources more and more and also leverage Personetics' service to provide meaningful financial insights combining different data sets."
"We are incredibly honored to be the first fintech company Hyundai Card has partnered with," said David Sosna, CEO and co-founder of Personetics. "Hyundai Card has placed their trust in Personetics and we are committed to providing them with the technology necessary to offer superior customer-centric personalized insights.  This will both strengthen the financial institution and provide unique insights to their customers."
The exclusive partnership agreement between Personetics and Hyundai Card is projected to further validate Hyundai Card as the leading digital credit card company in Korea. Additional services and functionalities are expected to be rolled out in the coming months, including those designed for budgeting and rewards programs.
About Personetics:
Personetics is the leading global provider of data-driven personalization and customer engagement solutions for the Financial Services industry, serving over 65 million bank customers worldwide. Focused on enabling proactive engagement for banks, Personetics' AI analyzes financial data in real-time to understand customer financial behavior in order to anticipate needs and act on their behalf. With solutions designed for the mass market, affluent, and small business customers, the technology enables banks to offer day-to-day insights, financial advice, and wellness programs.
Banks use Personetics' agile tools to rapidly create their own personalization IP to serve the unique needs of their customers and differentiate themselves in a crowded market. With these advances, banks have transformed their digital banking into the center of the customers' financial lives while also delivering significant business impact.
Led by a team of seasoned financial and technology entrepreneurs, Personetics strives to actualize a world of "Self-Driving Finance" where banks proactively act on behalf of their customers – a win-win for customers and banks alike. Headquartered in Tel Aviv with offices worldwide Personetics solutions in use with major banks globally, and has been named a Gartner Cool Vendor and a Top Ten FinTech by KPMG. Visit https://personetics.com
Media Contact for Personetics:
Raanan Loew
US: +1-347-897-9276
UK:+44-203-769-2689
Self-Driving Finance™ is a trademark of Personetics Technologies Ltd.
Want to explore how your bank can harness the power of AI to engage and serve customers? Request a demo now
Latest Posts