January 19, 2022
$160 Million in 10 Months: Personetics Secures $85 Million from Thoma Bravo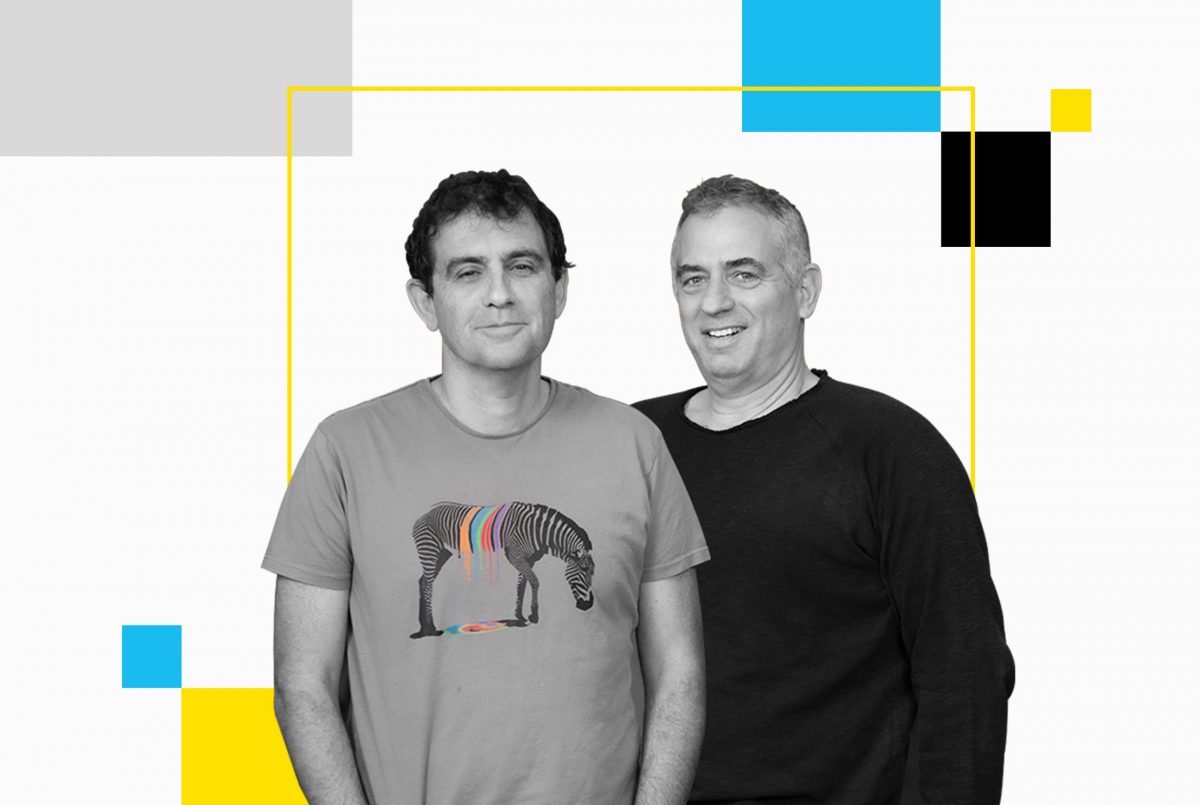 Personetics is proud to partner with the world's leading financial institutions and the world's most visionary investors. Today we announced a new investment that will drive the next stage of our company's growth: Thoma Bravo, a leading software investment firm, has invested $85 million of growth funding in Personetics. This funding, which we closed in December 2021, makes a total of $160 million of growth funding secured by Personetics in the past 10 months.
Thoma Bravo is one of the world's leading private equity firms with over 40 years of history in providing investment capital and strategic support to fast-growing software and technology companies. The firm has more than $91 billion of assets under management, and we are honored to join their distinguished list of more than 50 portfolio companies.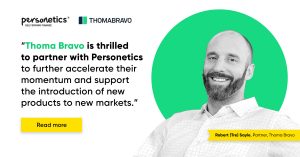 Along with Personetics' Thoma Bravo, today's announcement is a further reinforcement of the investment that we closed from our other backers in February 2021, led by Warburg Pincus PE and supported by several other dynamic, well-regarded ventures capital firms. Today we are once again grateful for our investors at Viola Ventures, Lightspeed Ventures, Sequoia Capital and Nyca Partners.
Our goal for this new growth funding: further accelerate our momentum in creating the future of Self-Driving Finance for financial institutions and their customers worldwide.
We are growing our client base, with more than 80 global financial institutions spanning 30 global markets. Personetics' Self-Driving Finance solutions are providing financial-data-driven personalized engagement for 120 million bank customers. With this new Personetics funding from Thoma Bravo, we will expand our existing client relationships, grow into additional segments within banking, penetrate new markets, and capitalize on the emerging opportunities of Open Banking and Open Finance.
This is a proud day for Personetics, but it's also a moment to remain humble and stay focused. Our founders and the company have a strong culture of putting people first, creating product-centric innovation, and developing the world's leading solutions for financial-data-driven personalization and money management capabilities. We are going to stay focused on the success metrics that will create long-term value with Self-Driving Finance for financial institutions. We have a sustainable business model based on retaining valued clients year after year and expanding our client relationships for the long-term.
Today David Govrin and I, the co-founders of Personetics, would also like to thank our community of clients, partners, and our dedicated employees; we have all been through so much together during the pandemic and the many disruptions affecting our everyday lives. Thank you all for continuing to collaborate, innovate, and keep driving forward.
The journey to Self-Driving Finance is well underway. Both David and I have never been more energized and inspired by our mission, by our clients and partners, and by our talented team all over the world. Now let's enjoy the journey as we keep creating this inspiring future!
Would you like to join a fast-growing company that is developing world-changing technology to help people manage money and improve their financial wellness? We are hiring in several global markets.  
Please visit the Personetics Careers page for open jobs.
Is your financial institution ready to see what Self-Driving Finance can do for your business? Let's talk. Please schedule a demo today, and our team will contact you soon. 
Want to explore how your bank can harness the power of AI to engage and serve customers? Request a demo now
Latest Posts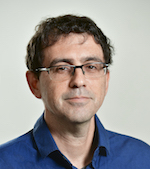 David Sosna
Co-Founder & Chief Executive Officer
David Sosna has more than 20 years' experience in the financial services arena. Prior to founding Personetics, David was co-founder and chief executive officer of Actimize, the leading provider of financial crime, risk and compliance solutions. Under his leadership, Actimize was recognized as a global leader in the financial services market and was acquired in 2007 by NICE Systems. Prior to Actimize, David founded Gilon Information Systems, which grew under his leadership to become Israel's largest business intelligence company. David graduated from the Department of Industrial Engineering and Management at Ben-Gurion University.