Personetics Act platform enables worldwide Bank's customers to save over $250 monthly while enjoying
Automated, self-adjustable wellness solutions enable Banks' customers to reduce debts, save or invest funds towards one or multiple goals
Manages goals using virtual envelopes, eliminating the cost of dedicated accounts for goals
Amounts are Personalized to each customer's ability save
Cloud-based, white label solution that integrates with the banks' offerings tailored to the individual ability to save or invest at any given time
Fast deployment and embedded service, including Open Banking and external money transfer capabilities
Engage customers with push notifications and periodic insights, in turn, deepen customer retention through the service
"At U.S. Bank, we are committed to providing our customers with tools and solutions that help them better manage their complex financial lives. One of the ways we are doing that is by leveraging "Pay Yourself First," which helps customers build their savings by giving them intuitive insights about how best to do that, in a way that is personalized for their specific situation."

Damian Warren
Senior Vice President of Consumer Digital Channels Experience at
U.S. Bank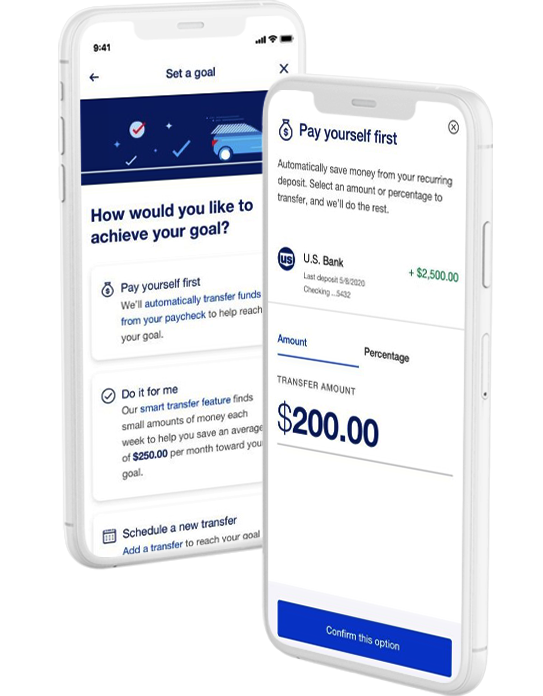 "Having a long-standing partnership that has a similar philosophy around customer-centricity and innovation is critical. As a result, we were able to bring the 'Surprise Savings' to market very quickly. It analyzes customers' transactional behavior, what we expect in incoming transactions, scheduled payments, and develops and automatically moves that money from their transactional account to a savings account"

Anand Talwar
Deposits and Consumer Strategy Executive at
Ally Bank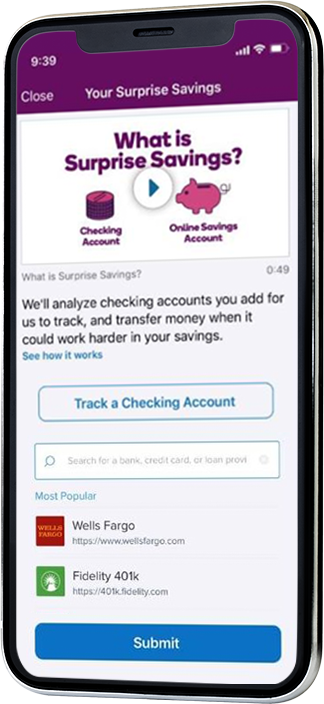 "You don't have many customers set up automatic transfers for $5 at a time — it's more when they realize they have a big chunk they want to move each month — so this lets them save in smaller and more customized increments. It's almost a game we hear from customers — can the system find more money for me? They're shocked when it does."

Holly Hynes
Director of brand innovation and strategy at
Hunington