October 10, 2014
As Bank Branches Decline, Personalized Customer Service Is On the Upswing.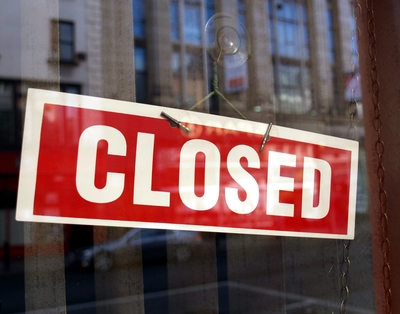 The Wall Street Journal recently reported that the number of physical bank branches in the US has declined to its lowest level since 2005. Based on  the latest FDIC data, total branches in the US dropped 1.7% as banks shuttered 1,614 of them last year — the biggest one-year decline in two decades according to the article.
Does the Trend Towards Fewer Branches Mean a Less Personalized Experience? 
At first blush a significant decline in U.S. bank branches would seem to be bad news for customers when it comes to getting personalized service.  But in fact, that's not the case. The shutdowns aren't simply a cost-cutting move, but rather a strategic one – many banks are shifting assets and moving resources to where their customers can increasingly be found, which of course is mobile and online.
Digital Personalization Strategies Creating New Value for Customers
Banks are reallocating resources at a time when advances in predictive analytics and other technologies are enabling them to deliver new forms of personalized guidance to customers that go beyond what could be delivered in a branch.
That's where Personetics comes in.  Taking what banks already "know" impersonally about individual customers (from transaction data and other sources) we are able to transform that information into insights that are predictive, personally relevant and useful. This approach is humanizing digital banking channels in new and important ways, and strengthening the bank-customer relationship.
Personalization is a rapidly advancing field, so watch this space.  Our work with some of the world's leading banks is pointing to a future where customers receive increasingly useful and personalized guidance — when and where they need it.
And while banks both big and small will continue to innovate their bricks and mortar channel, many consumers will find that they can manage their finances better than ever with no branch required.
Want to explore how your bank can harness the power of AI to engage and serve customers? Request a demo now
Latest Posts