August 2, 2022
Connecticut Community Bank Deploys AI-powered Spending Insights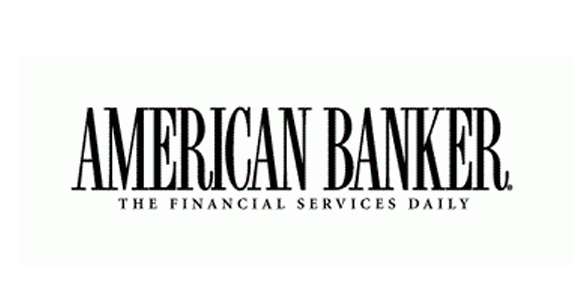 Union Savings Bank in Danbury, Connecticut, is making an effort to keep pace with neobanks and big-budget banks through the launch of AI-powered spending insights technology.
By Paige Hagy
The $3.1 billion-asset bank has partnered with the fintech companies Personetics and FIS to launch USB Spending Insights, a tool that uses artificial intelligence to provide over 50 metrics on customers' day-to-day spending and assist them in budgeting and saving. The bank and FIS launched a trial run in November of 2021 and then fully launched for all customers in January 2022.
Offering personalized financial insights through technology has allowed Union Savings Bank to "punch above our weight class," according to Chris Barlow, digital channels manager, technology and data services at the bank.
Union Savings Bank was looking for digitally oriented AI tools that would improve engagement and help create better financial wellness strategies for customers. Barlow had come across Personetics from a previous job, so he pushed for the bank to be at the front of the Spending Insights launch.
Spending Insights is a module within FIS's Financial Wellness Suite that was co-developed with Personetics. It analyzes the bank's customer transaction data from the past six months.
A customer may be alerted to an insight such as, "We see that you recently subscribed to a new service. You're already paying for a similar service, so you may want to choose one and save the extra funds."
"One of the whole purposes of the tool is to turn that information around and let us analyze it and give it back to the customer in digestible feedback so that they can use it to direct their decisions," said Peter Scotch, director of the innovations center at Union Savings Bank.
The launch of Spending Insights is part of a larger, ongoing initiative at the bank called FutureTrack, which offers guidance and resources for long-term financial goals such as schooling, homeownership and retirement.
"Before we partnered with FIS and Personetics on USB Spending Insights, we weren't using personalization to drive mobile engagements, and this is our first foray into AI," Barlow said in a case study published by Personetics on July 20. "The customer adoption rate with Personetics has been immediate and significant."
Union Savings Bank reported high satisfaction ratings and an increase of 30%-35% in digital frequency, dwell time and overall engagement in the span of four months after launching the new tool. The bank also noted that those interacting with the product tend to skew younger toward millennials and Gen Z, while the average Union Savings Bank customer is in their mid-50s.
Peter Scotch, director of the innovations center (at left), and Chris Barlow, digital channels manager, technology and data services, led Union Savings Bank through the launch of Spending Insights technology the bank developed with FIS and Personetics. The AI-based software has allowed the bank to "punch above our weight class," Barlow says.
Another aim of the technology is to drive differentiation in the user experience, according to Tom Roberts, director of sales and business development at Personetics.
"Typically, customers log into their bank account to pay a bill and leave," Roberts said. "They check a balance, they leave. There's no level of personalization in a digital banking experience. … What we're offering is at the one-to-one level, leveraging financial wellness as a way to connect with customers and help them on a day-to-day basis with things that are relevant and timely to them and important to them. When you do that in this way, you differentiate your user experience versus your peer banks and your market, as well as enable that local bank to compete with some of the things that larger banks are doing."
AI hasn't been a viable offering for community banks until around 18 months to two years ago, according to Bob Meara, senior analyst at Celent. Fintechs like Personetics and FIS are recognizing community banks' financial barriers to entry into this technology and have begun directing their products down-market, he said.
Meara also noted that most customers trust that their money is safe with the bank, but few believe that the bank has their best interest at heart.
"I think what this community bank is doing with Personetics and FIS is going to go a great way at demonstrating their trustworthiness at the emotional level with their customers," said Meara. "Banks have long helped customers do many things, but improve their finances hasn't been one of them. If a customer was a serial overdrafter, the banks charged them repeatedly and profited handsomely on the unfortunate financial realities of their clients. And now, really for the first time, banks can start behaving in ways that can demonstrate to their customers that the banks really have their back."
Originally published in American Banker, 1 August, 2022: https://www.americanbanker.com/news/connecticut-community-bank-deploys-ai-powered-spending-insights
https://www.americanbanker.com/news/connecticut-community-bank-deploys-ai-powered-spending-insights
Want to explore how your bank can harness the power of AI to engage and serve customers? Request a demo now
Latest Posts