April 12, 2023
Create and Customize Your FI's Insights with Engagement Builder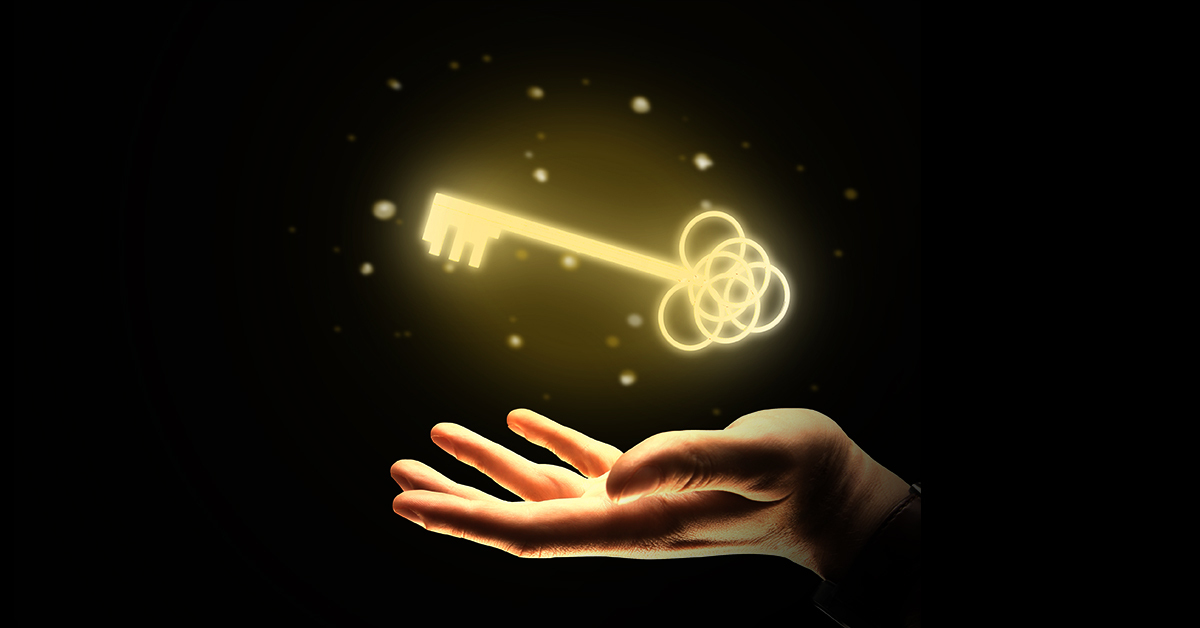 Every day when we look through the data of our clients, we get more evidence of the value of custom insights*.  
(*For our broader audience: Personetics provides all clients with a starter set of out-of-the-box insights, but they can also use the Engagement Builder tool to build their own "custom insights.")
When our clients take control of their Personetics solutions, and customize their insights – or create new ones – they are better able to: 
Adjust to changing customer needs.

 

Target specific customer segments.

 

Revise and improve insights based on performance data and customer feedback.

 
Clients have gotten tremendous results from these insights, with some receiving ratings of 4.7 (out of 5) and higher. Some very targeted custom insights have gotten click-thru-rates of 50%. In one instance, a custom insight has driven 35% of the total traffic to a product page from the mobile app.  
Because we know the power of customized insights, we've spent quite a bit of time making sure our clients can confidently use the tool that makes that possible – Engagement Builder. With our latest edition of Engagement Builder, we've taken what was already a user-friendly codeless solution and made it even easier to use. 
We recently got a chance to give our customers a sneak peek at the latest version of Engagement Builder in this webinar. Here are a few highlights of what the new and improved Engagement Builder looks like.  
The Magic of the Wizard: Rapid Custom Insight Creation
Personetics clients will now be able to create insights even faster, thanks to the Insights Wizard interface.  
Right away, the Wizard gives clients two options for insight creation. Clients who want to control every aspect of their insight can opt for the "Build from Scratch" option. Those who want to move more rapidly can select the "Fast Track" option, which enables them to use pre-designed templates to generate their insight.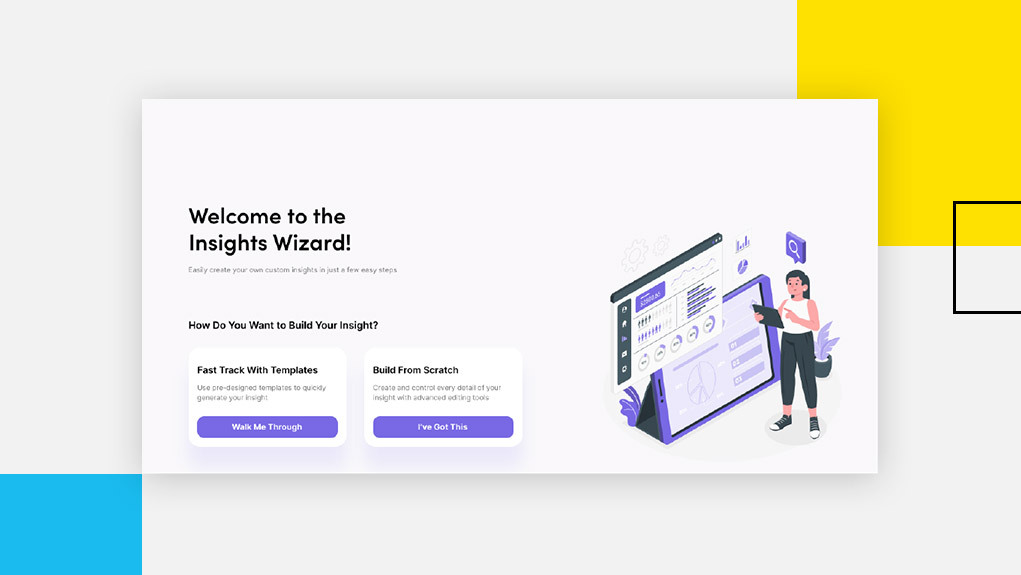 Once on the Fast Track, clients are taken through three steps: 
Selecting the Insight's Business Topic (spending habits, product & services promotions, savings opportunities, etc.)

 

Selecting the Insight's Experience (quizzes, recommendations, notifications, etc.)

 

Providing the Insights' Properties (ID, name, description)

 
Step 1: Selecting a Business Topic 
To select a business topic, the user navigates through a series of screens, picking from a menu of options on each screen to determine the overall insight topic, the insight's focus, and then the insight's triggering event or activity. 
For example, if a client wanted to create a home renovation loan recommendation insight, they would: 
1) Select the overall topic, "Spending habits" 
2) Select the topic's focus, "Total user spending," 
3) Select the triggering event or activity, "Increased spending activity within specific category" 
4) Select the category "Household," from a drop-down menu. 
After those selections are made, Engagement Builder provides the initial triggering logic settings, which the user can then easily adjust if needed.  
Step 2: Selecting the Insight Experience 
Creating the insight's experience is also a seamless process.  
The user is presented with a set of templates they can choose from to determine how their insight will be presented to the customer. Clicking on each template will bring up a preview of how that insight will appear within the digital application.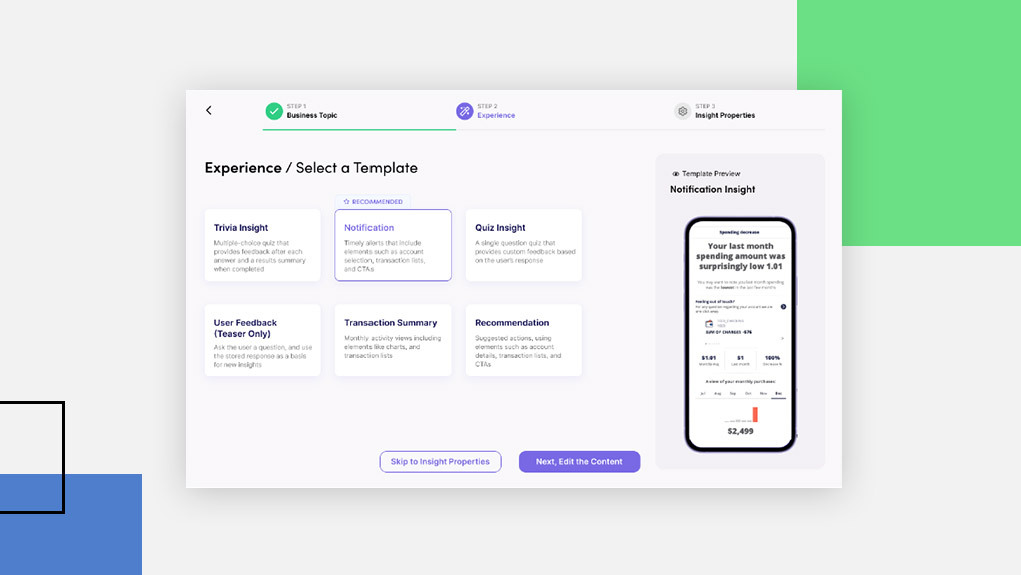 Once the template is selected, the user can then easily make changes to the experience – anything from changing button labels to revising the insight's text.  
Step 3: Assigning Insight Properties 
The last step is the easiest one. The user simply provides an ID, name, and description, then clicks the "Create Insight" button.  
The user then can view a summary of the insight. If they wish to make any future changes – to this insight as well as any others – users can go to the "Manage Insights" tab and use an interface that closely resembles the traditional Engagement Builder setup. 
The Knowledge Center: 
The other most notable addition to Engagement Builder is the Knowledge Center, a library of content filled with video tutorials and documentation that users can access to learn how to better use Engagement Builder, as well as the suite of products available on the Personetics platform.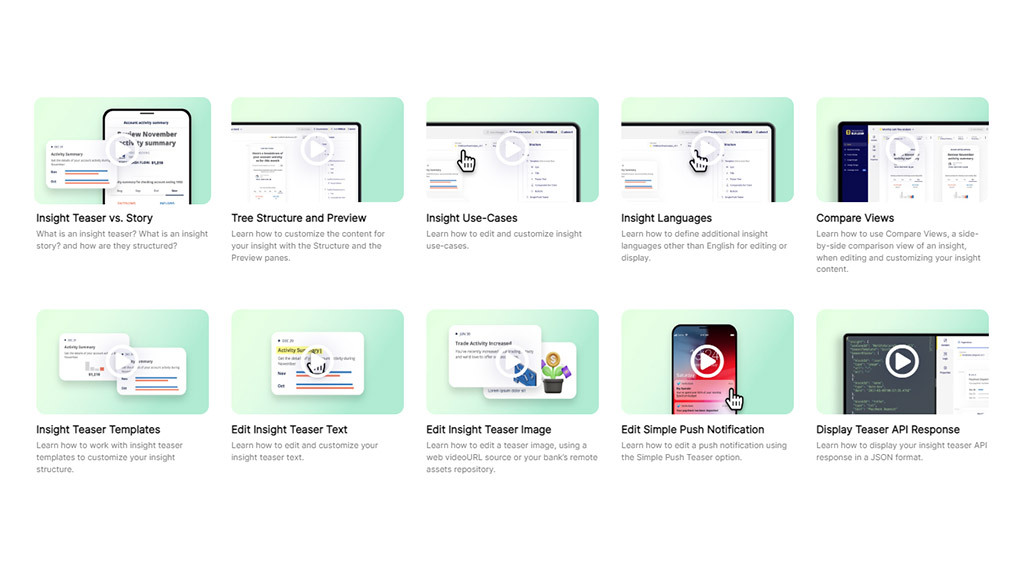 Want to Learn More?
If you are a client and want to learn more about upgrading to this latest version of Engagement Builder, contact your dedicated customer success manager.  
If you are new to Personetics and want to learn how Engagement Builder enhances the customization and control you have within our suite of products, click here to schedule a demo.  
Want to explore how your bank can harness the power of AI to engage and serve customers? Request a demo now
Latest Posts
Ido Ophir
VP Global Account Management