October 5, 2022
Credit Unions to the Rescue: How to Help Your Members Survive the Cost-of-Living Crisis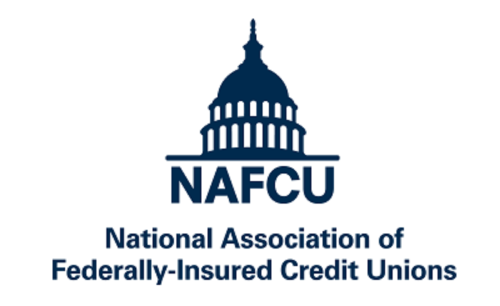 See what 5,000 banking customers said about how their financial institutions are helping – or not – during high inflation.
Rising prices and persistent inflation have, for many households, become a full-fledged cost-of-living crisis. A recent survey, however, found that many financial institutions are not rising to the occasion to support customers in a meaningful way. Especially during challenging economic times, people expect a more sophisticated level of personalized advice and advanced money management capabilities to help manage their budgets and spend smarter.
At a time when every dollar counts, and consumer purchasing power is getting hit hard by inflation, now is a critical moment for credit unions to step up and proactively help members build financial wellness, both during the cost-of-living crisis and beyond. Improving members' financial well-being reinforces the promise of, and is consistent with, credit unions' member-centric mission.
Personetics recently commissioned a survey of 5,000 banking customers to see how the cost-of-living crisis is affecting people's personal finances and learn what people are demanding now from their financial institutions. This survey's findings were eye-opening: nearly 2/3 of respondents said that they had not received any personalized advice or specific communication from their financial institution about the cost-of-living crisis. 1/5 of people said that they feel like their primary FI doesn't care about them or doesn't understand their needs during these challenging economic times.
Too many people feel like they are being ignored or treated impersonally by their financial institutions – left to navigate tough money predicaments without a trusted advisor on their side. The majority of our survey's respondents said that they want financial institutions to give them a more sophisticated digital banking experience, with advance warnings of financial issues, automated money management, and other personalized financial advice.
Credit unions are well known for having a strong focus on member relationships and improving the financial resilience of their communities. This moment of crisis is an opportunity for credit unions to enhance their approach to financial wellness – and there are new digital banking capabilities that can help make this happen.
Let's take a closer look at how your credit union's response to the cost-of-living crisis can build stronger relationships with members and strengthen your institution's foundation for the future.
The Banking Industry is Missing an Opportunity to Step Up in this Time of Crisis: 1 out of 5 Customers Feel Ignored
Our survey found that people are worried about high inflation: 93% of respondents said that they are concerned about fast-rising prices, and 56% are "very concerned." 61% have reduced spending on non-essential purchases, and 43% are cutting back on their home energy usage.
Although this is a moment of economic pressure on households, what banking customers are telling us is that many financial institutions are not rising to their expectations. Many financial institutions have gone silent about the cost-of-living crisis – or are not engaging with their customers in a relevant, helpful way.
Our survey found:
63% of banking customers received no communication from their financial institution in the past 3 months about how to deal with the inflation crisis
Among banking customers who had heard from their FI about the cost-of-living crisis, 40% said they were unhappy about the generic advice they've received – such as general economic news and information about inflation
Part of the challenge is: how well do financial institutions really understand their customers' financial situation?
21% feel their financial institution doesn't understand their financial needs.
20% believe their FI doesn't care about their problems.
Why Credit Unions are Better Positioned to Help Households During Economic Challenges
Because of their member focus, credit unions are better positioned to respond during times of economic uncertainty. But it requires you to know your members, not just from a relationship standpoint but from a data standpoint.
There is an even bigger opportunity now for credit unions to provide more proactive, member-focused personalized advice that is tailored to the specific challenges of the cost-of-living crisis. Our survey found additional input on what people are demanding now from their financial institutions – and credit unions should be ready to rise to the level of these expectations.
Effectively addressing these demands and expectations will be the key to strengthening the relationship between credit unions, their members, and prospective members. To find out what members are demanding and what credit unions should do, stay tuned for part two of this blog.
Originally published on Nafcu, 5 October, 2022: https://www.nafcu.org/nafcuservicesnafcu-services-blog/credit-unions-rescue-how-help-your-members-survive-cost-living-crisis
Want to explore how your bank can harness the power of AI to engage and serve customers? Request a demo now
Latest Posts