December 30, 2021
Data Trends Show: Consumers are Burning Through Their Savings. Here's How Banks Can Help.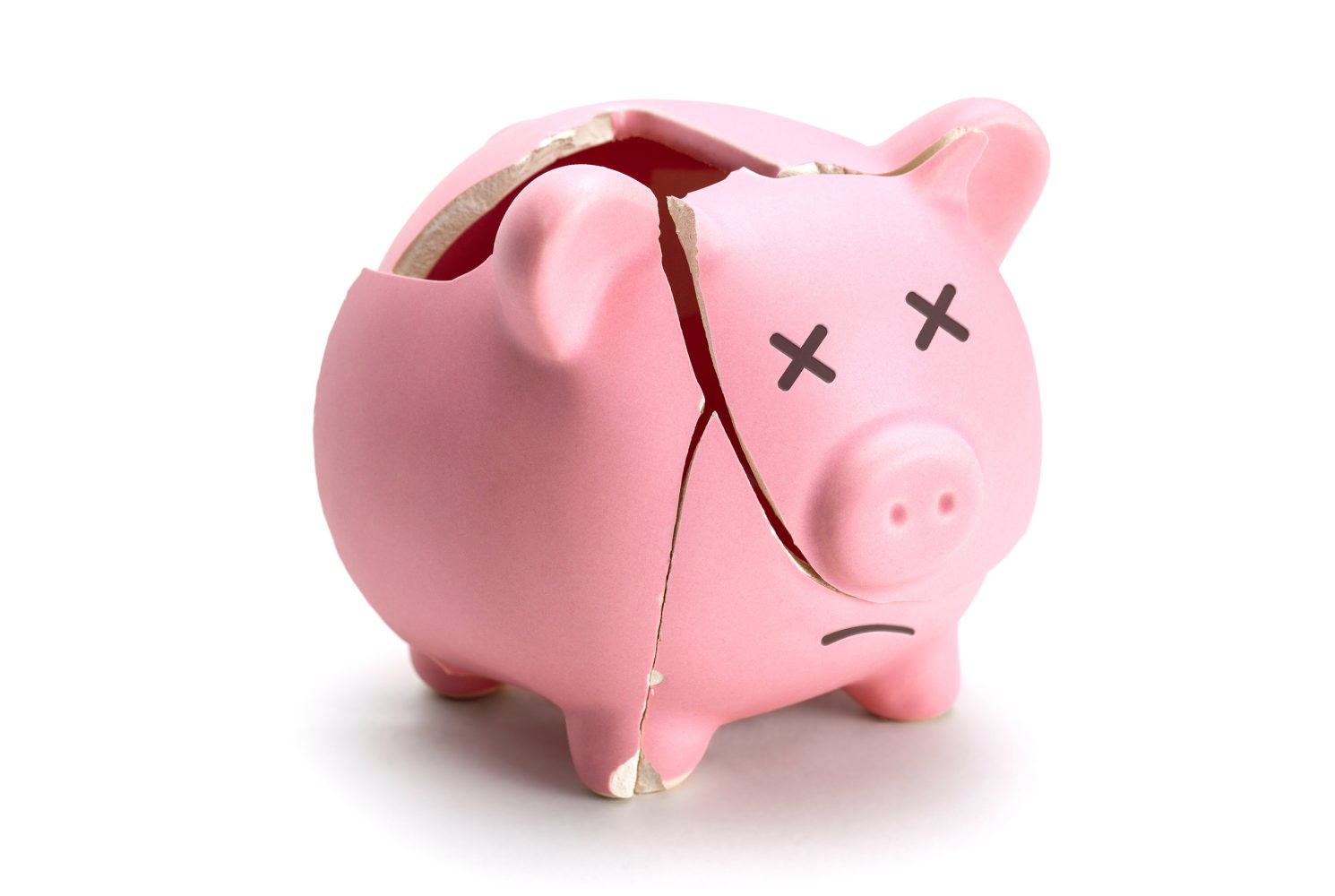 During the lockdowns and stimulus checks of the early days of the pandemic in 2020, the U.S. personal savings rate reached an all-time high. Separated from their usual routines and shopping habits, consumers were staying home and stacking up cash. There was a lot of discussion in the media about whether the pandemic might be causing permanent changes in Americans' consumer behavior, with people spending less and saving more.
The latest data indicate that predictions of a permanently frugal U.S. consumer have not come true. American consumers are showing strong signs of pent-up demand as the economy enters its second pandemic winter. U.S. retail sales increased by 1.7% in October, the third month in a row of retail gains, and the highest increase in seven months. The National Retail Federation predicts that the 2021 holiday shopping season will reach an all-time high for holiday retail sales, with expected growth of 8.5%-10.5% over 2020.
But are consumers spending too much, too fast? Along with this national economic data, Personetics has collected some unique data from the aggregated experiences of our partner banks. Our data suggest that consumers are burning through their savings, and that banks should prepare now to help their customers maintain financial wellness.
As part of our data analytics for our partner banks, Personetics collects business intelligence data on performance, getting visibility into how consumers are managing their money on a day-to-day basis. Recently, we aggregated data for 10 North American banks representing approximately 10.4 million customers to see spending and saving trends between March 2021 – September 2021.
Let's take a closer look at what our data say about the latest consumer spending trends.
Consumer Spending Trends: Latest Personetics Insights
We conducted an analysis of 29 spending and saving use cases in which Personetics personalized insights were being triggered in the accounts of our partner banks' customers.
We found a few overarching consumer spending trends:
People Are Dropping Their Pandemic Savings Habits: There was a decrease in the portion of customers with opportunities to save across the full sample set of banks in the last year. In addition, at 90% of the banks, there was a decrease in the number of customers that consistently saved (as evidenced by a decline in insights praising consistent savings activity). This is a sign that customers are becoming less diligent about proactively saving money and might have less available checking account liquidity to put extra cash into automated savings programs. People might be lapsing out of their pandemic savings habits or feeling more comfortable with their current amount of savings.
More Warning Signs of Higher Spending: At 60% of Personetics partner banks, more customers were cautioned about their higher monthly spending, and fewer customers were notified that their monthly spending had declined.

This is aligned with overall consumer spending trends toward higher consumer spending; people seem to be choosing to spend more freely as they try to get back to normal life.

Greater Prevalence of Low Balance Issues: At most of our partner banks, the portion of customers that received notifications about having a low account balance or running out of credit increased slightly or remained unchanged. This is a positive sign that despite trends toward higher spending and lower savings, most customers are managing their monthly budgets effectively, without maxing out their credit or experiencing an overdraft.
Possible Warning Signs for Savers
However, the longer-term savings trends suggest that there are some warning signs on the horizon for U.S. consumers. We also ran an analysis of Personetics customer profiling data, based on 11,000 bank customers, comparing data from March 2021 to September 2021.
We found:
More occasions of customers having low balances: The number of days customers' balances were at risk of overdraft reached its highest level in September 2021 and has increased 6.4% since March 2021.
Significant decrease in average savings account balances: Our partner bank customers' average savings account balances dropped 7.8% between March 2021 and September 2021.
This is a sign that some customers might be spending down their savings at an excessive rate, and that some people are struggling to maintain an adequate balance in their checking account. Banks should be aware of this trend, so they can proactively support customers with solutions for low balance issues or offer access to credit.
High-Level Market Trends
Based on our Personetics consumer data on these spending, saving and balance benchmarks, we see a few key market trends emerging:
People are spending more. People are resuming higher levels of spending and are not staying at the levels of frugality observed earlier in the pandemic. Even with recent concerns about inflation and supply chain issues, people are not compromising on spending. Actual purchases have increased meaningfully.
People are dipping into savings. Personetics data indicates that many customers have reduced their savings account balances in the past 6 months by significant levels. In some ways, that's not surprising or necessarily a cause for concern; the level of excess savings that built up during the pandemic was unlikely to continue for the long term.
Consumers have adequate cash flow for now, but there could be trouble ahead. There has been a slight increase in low balance issues in people's checking accounts, but most people seem to be managing their bank account balances effectively. However, if people continue to spend down their savings, it could have negative impacts on their financial wellness.
Banks should do more to encourage people to rein in their spending, sign up for automated savings programs, and set savings goals.
How Banks Can Help Customers Hold on to Their Savings
Consumer behavior seems to be changing in a way that has more people transitioning back to a pre-Covid lifestyle. People are spending on a regular basis and seem to be spending at higher levels than they were 6 months ago, whether that means more people are going out, shopping, booking trips, or investing in home improvements or long-delayed big-ticket purchases.
Banks see deposits declining; they know that the unusually high cash savings balances that were accumulating and sitting in the bank during the pandemic are not here to stay. People seem to be less focused on savings and less likely to contribute regularly to their savings accounts.
But banks shouldn't be complacent. Customers shouldn't have to give up on their savings goals or assume that they have no control over their financial future. Banks should take this opportunity to help people stay on top of their money, stay on track with their savings goals, and keep being proactive about improving their financial wellness.
Banks should create automated savings programs to help their customers rebuild their savings and keep up consistent saving habits. Many customers still might have capacity to save, and with automated savings programs, banks can analyze the customer's transaction data, identify spending patterns, and find micro-opportunities to automatically move money from checking to savings to help keep people on track with savings goals. With automation, people don't have to miss a savings opportunity even when their spending behavior changes.
During the pandemic, many Americans who were lucky enough to keep their steady incomes experienced a sense of greater financial stability, better control over their spending, and the peace of mind that comes from having an adequate amount of cash savings. Beyond the pandemic, banks have an opportunity to serve as trusted advisors in helping customers strike the right balance between saving and spending. By delivering personalized insights and advice right at the moment when customers need it most, banks can help people spend more thoughtfully, stay on target for significant savings goals, and build a stronger foundation for financial wellness.
Want to explore how your bank can harness the power of AI to engage and serve customers? Request a demo now
Latest Posts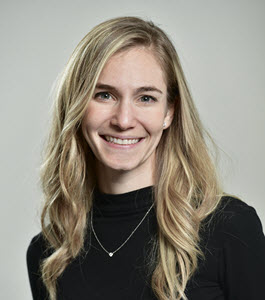 Nicole Meyers
VP Strategic Account Management
Nicole brings over a decade of experience in consumer banking strategy and operations. In her role, Nicole is responsible for building and growing client relationships, ensuring each project achieves impact. Prior to joining Personetics, Nicole was a consultant at McKinsey & Company, where she advised financial services clients on digital enablement, regulatory compliance and strategic planning. Nicole led the World Economic Forum's initiative to promote global financial inclusion, in partnership with the World Bank Group. Nicole also served as the Director of Strategic Partnerships at Grameen America, a micro-lending credit union, where she built and managed savings programs with Wells Fargo, Citibank and Capital One. Nicole holds a B.A. in International Relations from Bucknell University.