June 8, 2021
Delivering an effective Blended Experience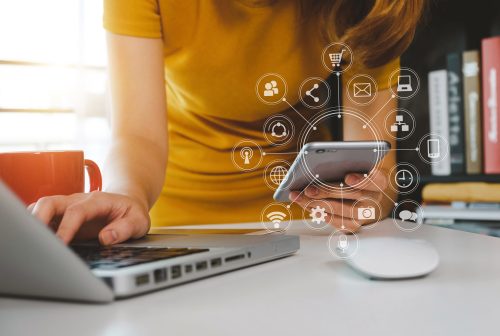 Despite the significant and sustained shift to digital channels, the vast majority of customers experience their bank through multiple channels and touchpoints.  Banks are racing to improve the digital experience, but the highest level of satisfaction occurs with customers that use multiple channels, according to a J.D. Power study.  Customers vary in their preference for channels depending on the specific transaction, individual needs and level of complexity.
A fellow panelist at the recent Finovate spring event, Pete Reiser, Head of Mobile and Online Banking at Citizens Bank, said it this way:
"We recognize that everybody's circumstances are unique. While you might start by segmenting customers, their needs will evolve. For example, as a young professional, I may be susceptible to a digital-only experience. But as I grow, my needs become more complex. That's an important part of the way we think about an evolutionary customer relationship." recognition that everybody's circumstances are unique.
Banks have strived to improve capabilities in each channel, but often with little coordination. As a result, digital and assisted channels have evolved independently rather than symbiotically. This limits financial institutions' ability to deliver a blended experience and tailored journeys that customers increasingly expect.  Ultimately it's a missed opportunity to exceed expectations and deliver a superior experience.
Creating Connected Channels
So how do we create a blended experience for customers that anticipates needs and readies each channel to deliver on a customer's behalf?
The first key step to anticipate needs is to capture customer intelligence, wherever it happens, and then propagate it across all channels— whether digital or assisted. The second step is promoting the optimal channel of interaction to accomplish a job for a customer.
This combination of propagating customer intelligence plus the optimal channel is what we at Personetics call creating "connected channels." This is a key enabling capability that can deliver the effective blended experience that many financial institutions today strive to achieve.


Leveraging Data Across Channels
Advancements in data and analytics capabilities have unlocked significant potential for the industry.  We can now deliver personalized insights and advice proactively and at scale – and do so cost-efficiently. We do this by analyzing customer transaction data in real-time, identifying what is most relevant, and delivering a personalized interaction in the digital channel.
Delivering personalized insights and advice are a giant stride forward for the financial services industry. But to date, they have remained in the digital realm, not solving for the seamless, connected channel experience. The next big leap will be integrating data-driven insights and advice into assisted channels, allowing bankers to engage customers in a much more informed way.
Dominic Venturo, Chief Digital Officer at U.S. Bank, and fellow panelist at the Finovate Spring event put it this way:
"Being able to use insights to tell a consumer to take a specific action might then lead to a conversation with a banker about a mortgage, home equity, refinance, or anything else. The sales or advice conversation between customer and banker might result in the banker sending the customer a personalized link that is pre-populated to help them complete the interaction digitally,"
Imagine a customer that has increased their spending in the home improvement category, and the bank knows they have a mortgage elsewhere. The bank sends an insight to the customer through the mobile app suggesting a home improvement loan. In parallel, a banker receives a notification of the customer's spending and their loan offer. The customer can now move forward exploring the loan online or digitally set an appointment with the banker. If the customer chooses the latter, the banker arrives at the meeting fully informed of the customer's behavior and potential needs. If that customer happens to have high branch proclivity, an outreach event can be added to the banker's workflow to proactively engage.
Blended Experiences for greater customer satisfaction and depth of relationship.
The banking industry is on the cusp of a step-change improvement in capabilities to deliver intelligent interactions across channels.  When customer intelligence is captured and propagated effectively, all channels become aware of the need and opportunity.  Combining this with an informed decision on the "optimal channel" of interaction allows banks to proactively engage customers and deliver a blended experience.  With empirical data showing that customers who engage in multiple channels enjoy higher satisfaction, banks can drive greater loyalty and depth of relationships as a result. It's an exciting time to be driving innovation in customer engagement!
Get in touch with Personetics to begin building connected channels that deliver an ahead-of-the-curve experience to your customers.
Want to explore how your bank can harness the power of AI to engage and serve customers? Request a demo now
Latest Posts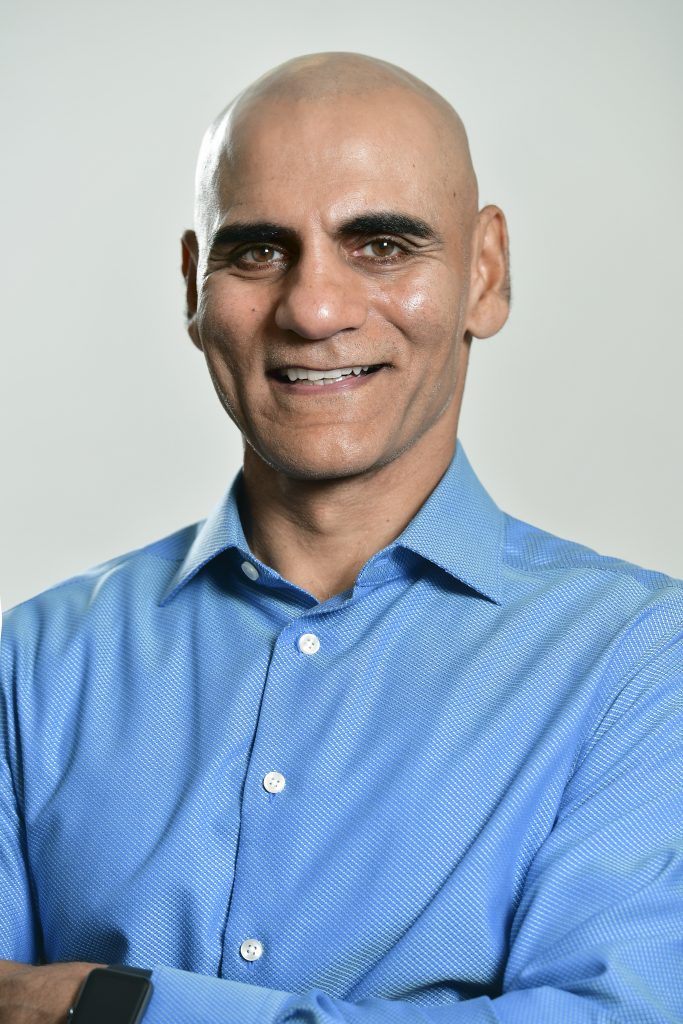 Jody Bhagat
President of Americas
Jody brings deep operating experience in financial services – managing direct channels, launching digital ventures, and leading digital transformation programs. He was previously a Partner at McKinsey & Company, where he helped financial institutions define and execute digital transformation programs to drive customer growth and operating efficiency. Jody also served in senior digital operating roles at U.S. Bank, Wells Fargo, and Providian. In these positions, he led digital sales and service functions and direct-to-consumer businesses to deliver organic growth and enhanced customer experience. Jody has an MBA from Northwestern University and a BS in Computer Engineering from The University of Michigan.