November 7, 2022
Digital Plus Human is the Next Frontier for Midsize Banks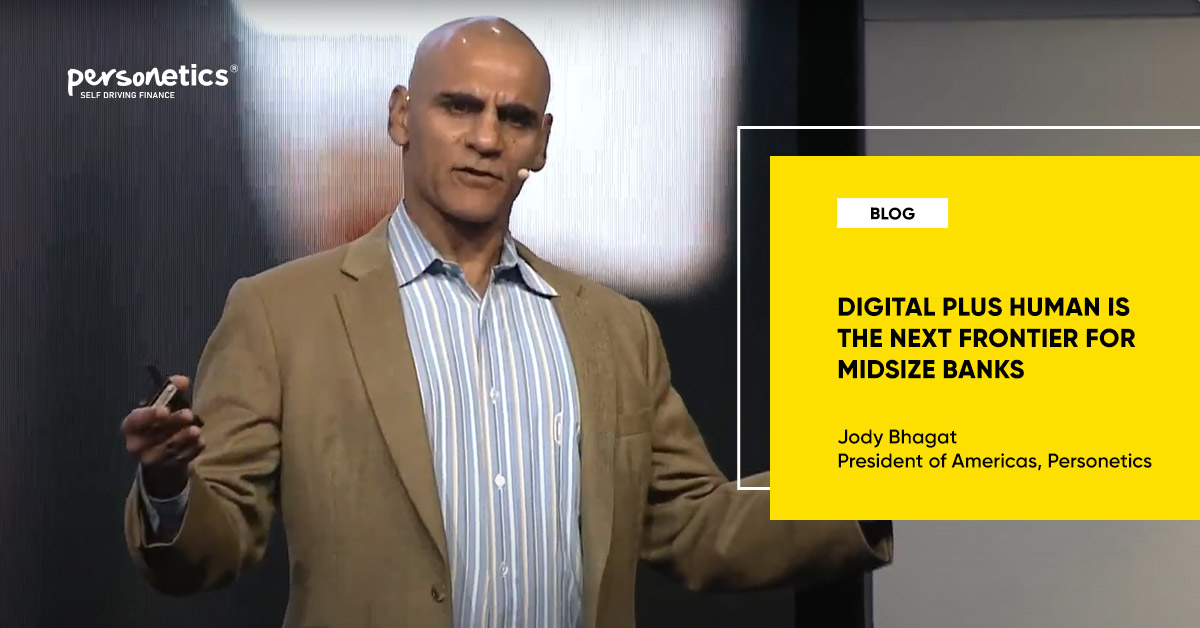 I was delighted to attend and present at the Finovate conference last month, which is always a great opportunity to share and learn about the latest innovations in banking and financial technology. Having conversations with midsize bank leaders was eye-opening; they shared some of the challenges they are facing.
Keeping up with industry leaders requires some institutions to change their technology stacks. You'll have a new distribution channel to engage with companies like PayPal and Square that offer embedded finance solutions as a service.
In this period of transition, we believe that there will be greater disparity between leaders and lagers, and not just in terms of customer experience, but also in terms of performance, ROA metrics, and ROE metrics.
North America Midsize banks share 3 common challenges
1. Customer Expectations Are Rising
According to our survey of 5000 consumers, it's clear expectations are rising, specifically regarding banks better understanding their customers' needs and delivering personalized experiences.
In our survey, we found that more than 40% of customers say they want personalized insights, advice about their money, and ways to improve daily banking practices; more than 25% are looking for personalized suggestions for banking products; and 30% expect their bank to use its knowledge of their financial situation to help them save and invest more effectively. These demands are amplified during the current environment where economic uncertainty is growing and economic stress on households is high resulting in declining consumer sentiment.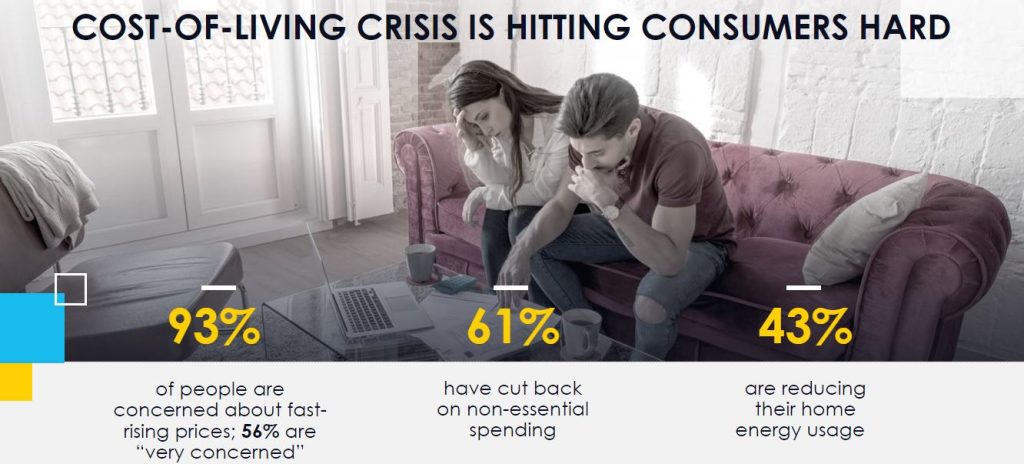 2.  Pressure to Keep Up Digitally
Mid-sized banks feel pressure from three sides:
National and Super Regional Banks continue to raise the bar on digital capabilities and experiences;
Challenger banks and fintechs are picking off attractive profit pools;
Retailers and big tech are embedding banking services creating new distribution points for banking.
Furthermore, legacy cores and tech stacks can hamper the desired pace of innovation for some mid-sized banks.
Keeping up with industry leaders feels like a never-ending digital arms race, as customers continue to shift behaviors to digital sales and service. Greater investment levels don't guarantee positive outcomes, though.
According to a report by McKinsey, digital sales barely budged for banks in 2021 – except for those with a customer base that is at least 30% digitally engaged, which saw 175% higher mobile sales than the laggards, clearly showing the benefits of digital engagement. Our survey also revealed that 58% of customers said they would consider switching their primary banks for better money management solutions. would be ideal to hyperlink to the source of this data.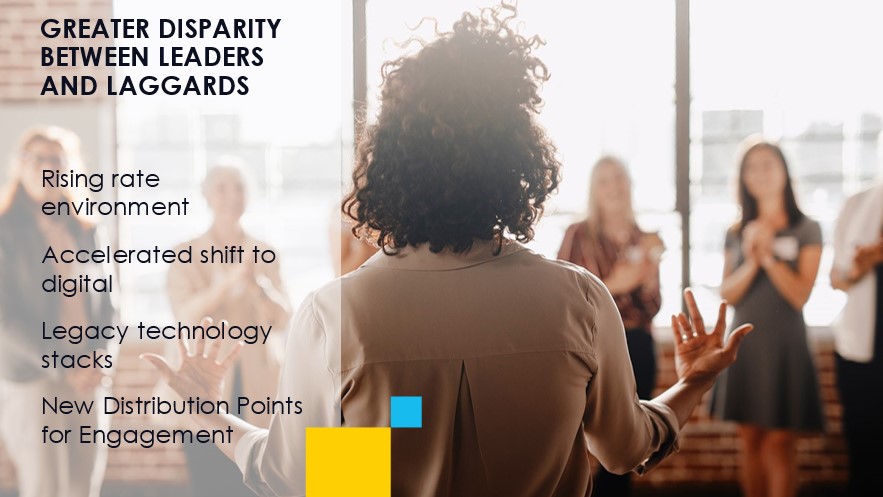 3.  Digital Plus Human
Financial data-driven personalization is the new basis for competition. A basic version of personalized insights will soon be table stakes, but banks will differentiate based on how well they understand their customers and deliver proactive, intelligent advice. Data driven personalization goes beyond digital services to encompass a combination of digital plus human interactions.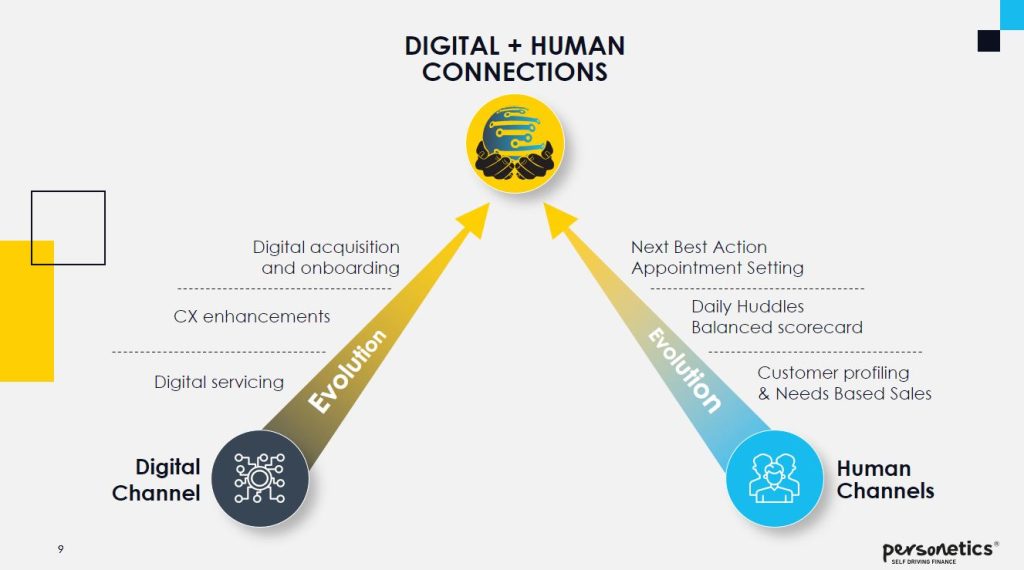 Financial data driven personalization involves a number of elements. Top of the list is personalized insights and advice. Banks need to help customers to understand the most important trends and events in their accounts, and guide them to which action to take right now. It requires being able to identify not just the explicit needs of customers, but also implicit needs which are revealed from analyzing financial transaction data.  The next step is providing journey enablement. Banks should ascertain which goals their customers wish to fulfill, and support them by suggesting solutions that can help them along their path. This could involve a combination of tools, products, and timely insights to reinforce positive behavior, show progress towards the goal, reward and celebrate mini-goals, and generally nudge customers into actualizing the good financial habits they wish to pursue.
We call the last stage "connected channels." Banks need to capture and propagate customer intelligence across channels, delivering unified advice to customers across digital and banker channels. Here lie the opportunities for mid-sized banks to compete on their strengths – deep understanding of their customers' needs underpinning an effective relationship-based model.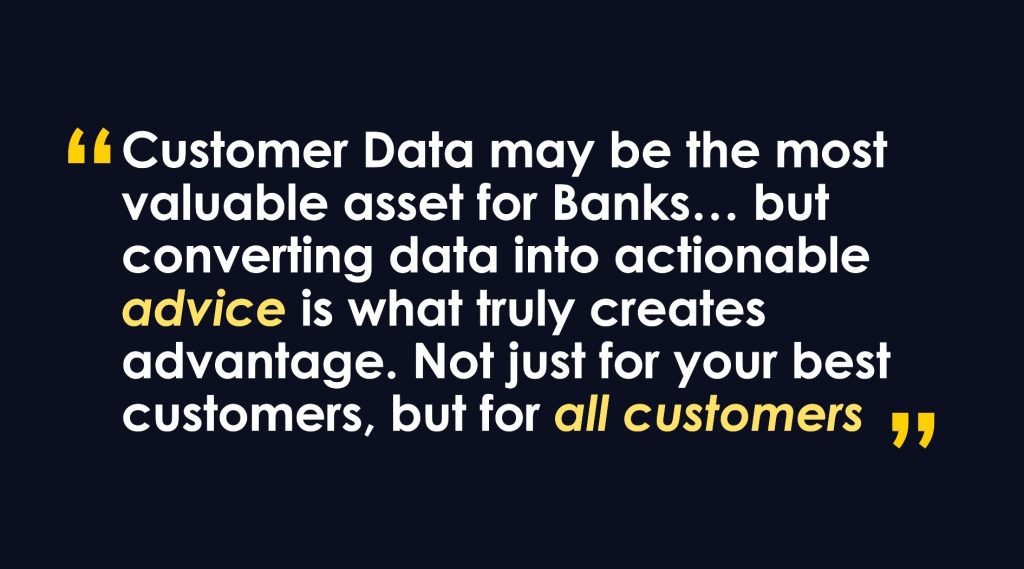 "Customer data is a valuable asset, but only when it is converted into actionable advice does it lead to a competitive advantage."
Introducing Personetics Express – A new offer for Midsized Banks providing Rapid and High-Impact personalization.
Midsize banks can now take advantage of Personetics Express, a turnkey capability that delivers a powerful library of proven personalized insights in just 12 weeks. These insights allow banks to scale their interactions rapidly, enabling their customers to better manage their day-to-day banking knowing that their bank is looking out for their well-being.
With Personetics Express, midsize banks can offer proactive and intelligent customer engagement that deepen customer relationships.
You are invited to watch my presentation at Finovate, and please contact us for a demo of Personetics Express.
Want to explore how your bank can harness the power of AI to engage and serve customers? Request a demo now
Latest Posts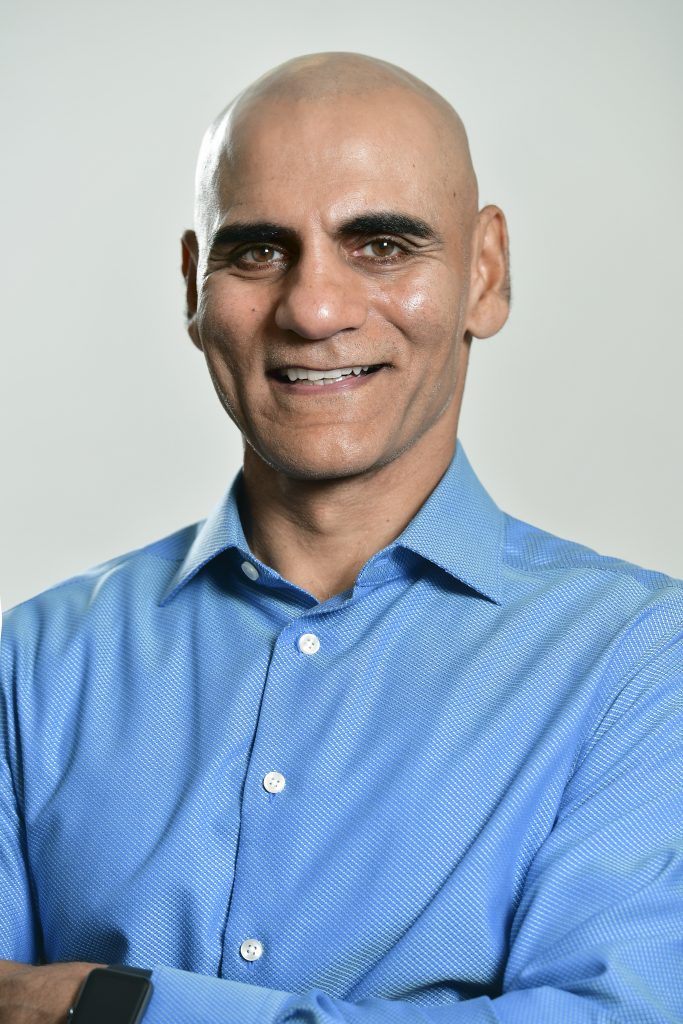 Jody Bhagat
President of Americas
Jody brings deep operating experience in financial services – managing direct channels, launching digital ventures, and leading digital transformation programs. He was previously a Partner at McKinsey & Company, where he helped financial institutions define and execute digital transformation programs to drive customer growth and operating efficiency. Jody also served in senior digital operating roles at U.S. Bank, Wells Fargo, and Providian. In these positions, he led digital sales and service functions and direct to consumer businesses to deliver organic growth and enhanced customer experience. Jody has an MBA from Northwestern University and a BS in Computer Engineering from The University of Michigan.