August 16, 2020
Discount Bank Strengthens Its Partnership With Personetics And Launches Smart Save To Automatically Save Banking Customers Time And Money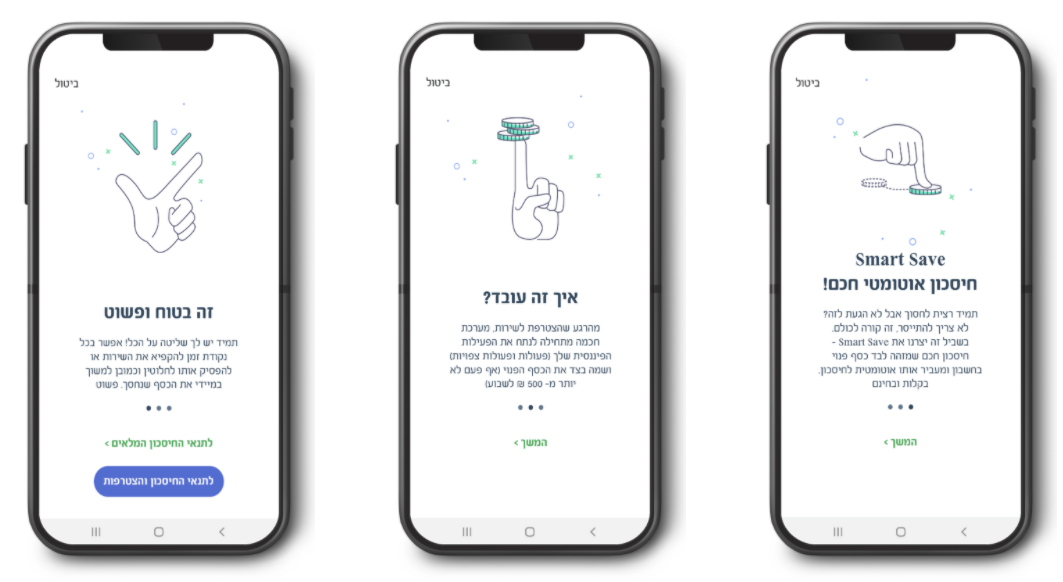 Discount Bank's continued partnership with Personetics in delivering smart, proactive customer products helps define them as an innovative force in Israeli banking.
Tel Aviv, IL, August 16, 2020 – Discount Bank, one of Israel's leading innovative banks, has extended their partnership with Personetics to launch "Smart Save", the first Auto-Savings product that finds pockets of available funds within a customer's account and automatically shifts those funds to savings opportunities, transparently and effortlessly.
In this latest launch, Discount Bank is helping customers achieve financial resilience by ensuring they are keeping their financial position safe in these uncertain times. Personetics' AI-based engine begins to analyze account behavior and uses AI models and predictive analytics to identify amounts of available money to transfer directly to savings. Due to the deep personalization and controls, there is no chance that an account will dip into overdraft or funds will be moved unsafely, with customers ultimately in control of turning on or off the program.
With all of these transactions happening seamlessly and behind-the-scenes, "Smart Save" is constantly monitoring the progress of the savings and sends push notifications to update customer progress, alerts that promote the amount of funds already saved and supportive nudges to keep people on track.
"Our ongoing partnership with Personetics has been extremely positive and continues with deepening innovation towards our customer-centric goals," said Arik Frishman, EVP, Head of the Digital & Data Division at Discount Bank. "Together, we have laid the groundwork for continued digital innovation at Discount Bank to better serve our customers in a very dynamic banking market. We look forward to continue transforming our digital customer experience and contribute to building the future of a smart and proactive digital banking."
"Personetics' award winning solution helps retail banks across the world create mutually beneficial digital relationships with automated, AI-based frameworks that guide all banking customers through personalized financial programs," said David Sosna, CEO at Personetics. "We are thrilled to deepen our partnership with Discount Bank during these challenging financial times through innovative automated programs designed to help people effortlessly reduce debt and build savings.
Other Personetics customers including Royal Bank of Canada, Ally Bank and others, are seeing huge successes with these Automated Savings Programs including more than 250,000 customers who have saved over $225 per month with the automated tool—and 30% of them were first time savers.
This latest release comes on the tails of Discount Bank's successful launch of an AI-driven Personalized Customer Engagement solution through a successful partnership with Personetics.
Want to explore how your bank can harness the power of AI to engage and serve customers? Request a demo now
Latest Posts