December 21, 2022
'Disrupting ourselves': How Personetics & UOB partner in Asia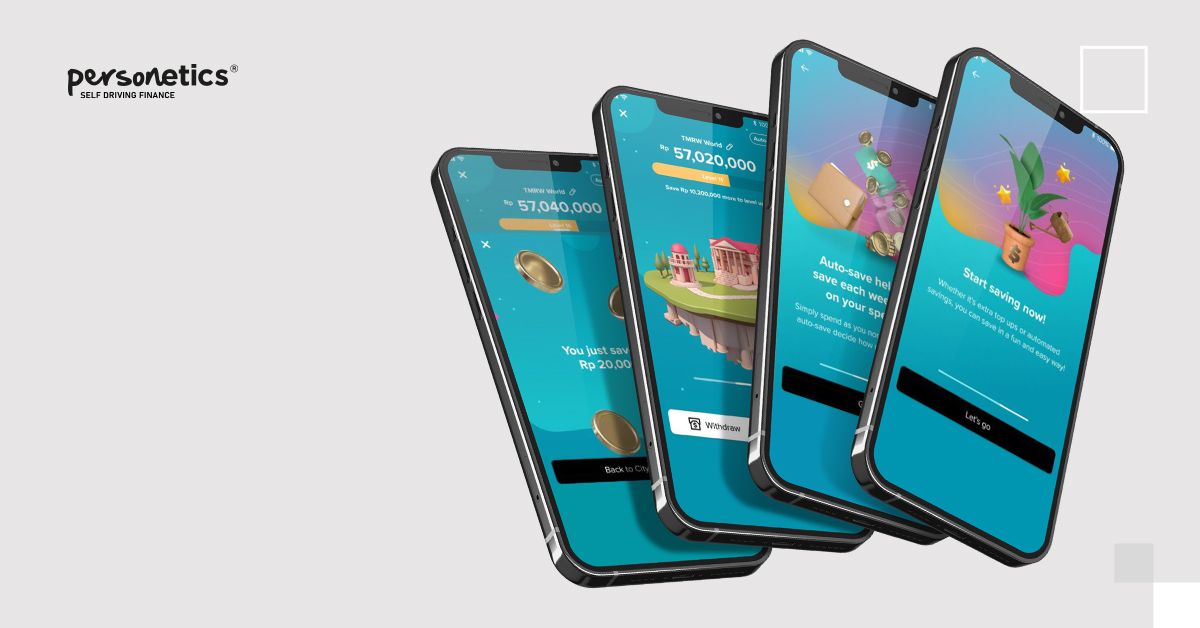 Speaking at the Singapore Fintech Festival in November 2022, Kevin Lam, Head of UOB TMRW and Group Digital Banking at United Overseas Bank (UOB), set out an ambitious vision for his bank:
"What we want to do is to build the world's most engaging digital bank here in SE Asia. Our mandate is to look at how, within the bank, we can disrupt banking ourselves rather than wait for disruption to come hit us."
As a longtime partner of UOB, Personetics is proud to be part of those efforts. We have shared his vision of enabling customer engagement since we were first introduced in 2018, when UOB was in the initial stages of setting up a digital bank. ("It was love at first sight," Kevin told the SFF audience.)
UOB, which is the third largest bank in South East Asia and operates in 19 countries, went on to become the first Asian bank to use the full suite of Personetics capabilities, including our Assist AI-driven chatbot and ACT automated savings program. And this has been the test-bed for many of the innovative banking tools and programs which were later rolled out to nearly 30 banks in the APAC region, helping others move towards a more personalized approach to banking, too.

Now, UOB is on a disruptive path once again by moving towards "hyper-personalization." Not only is the bank presenting customers with completely tailored insights but it's using AI to make small financial decisions on customers' behalf, based on their data, in order to improve their financial wellness.
A fast-evolving, fast-adapting market

The APAC digital banking market is ripe for such disruption because it is already at the cutting-edge, for several reasons.
Penetration of mobile banking apps is unusually high, with nearly nine in 10 consumers actively using digital banking, according to a 2021 survey by McKinsey & Company[1]. The same survey showed that around 97% of these consumers "either consider the digital channel the best of several ways to interact with their bank or use it as one of several channels in a multichannel or omnichannel offering."
McKinsey credits this regional shift towards digital banking to a general move towards digital channels, which accelerated during the COVID pandemic. It is accompanied by widespread use of Peer-to-Peer (P2P) payments, with APAC projected to command the largest market share for P2P by 2030[2].
Meanwhile, traditional banks are also experiencing intense competition from digital banks. In 2021 there were around 250 digital banks worldwide; 20% of them were in APAC[3].
 From a transactional feed to a social media feed
 All this has created high demand for innovation on mobile in particular.
Two key advances that Personetics has helped bring to the Asian market:
Presenting transactional information as a social media feed. Over the past decade, people have become used to consuming news and personal information through a personal feed that continually refreshes.By comparison, the traditional way of presenting account information – by displaying it as a series of transactions – feels old-fashioned and stale.
We have taken a more contemporary approach, displaying customer data in the same format as a social media feed. Consumers can see their last 10 transactions interspersed with personalized insights, tips and product offerings, based on their own data, and scroll through them just as they would scroll through their Twitter feed. This engaging format is particularly suited to mobile apps and the look and feel can be localized for every country.

UOB was the first in APAC to adopt this functionality nearly 4 years ago, and since then it has been rolled out to around 30 other banks in the region

Similarly, UOB has gamified savings by launching "Saving City," an app which will be familiar to any SIMCity player. Savers build a virtual city which becomes bigger as their savings increase, allowing customers to visualize their savings and enticing them to save more. Interest rates also rise as they reach higher levels of the "game". By modelling the financial app on a popular game series, the bank becomes more relevant to customers and its financial services become more engaging.

Demand for automated savings solutions is soaring
Automated savings and investment programmes. Globally, customers increasingly want help from their banks controlling their spending and increasing their savings. As Personetics CEO David Sosna told SSF:"The saving problem is getting more and more complicated for customers. In the past you knew what you were spending, whereas if you look at customers today, especially the younger generation, a lot of their spending is with subscriptions. They don't understand or don't remember when [these payments] are going to come. So the problem of managing spending and deciding how much to put in savings is becoming very complicated for customers."
In the Asian mass market, where up to 40-50% of the population have no savings, this is an accelerated trend, especially given rising interest rates on deposits, which has made saving more attractive.
Last month, UOB launched Auto-Save on its mobile banking app, TMRW, specifically for the Indonesian market. Powered by Personetics' ACT algorithm, Auto-Save analyzes customers' accounts, finds money they don't currently need and automatically transfers it to their savings account. The program moves different amounts daily, depending on the customer's spending patterns and cash flow forecasts, ensuring that they never go into overdraft as a result. You can read more about this solution here.
UOB is the first Asian bank to launch this unique capability, with up to five more expected by the end of 2022. This puts Asia far ahead of European banks, where there is currently no deployment.
Meanwhile, there are several Asian countries where the ratio of the mass affluent segment is particularly high, including Singapore and Hong Kong. In these countries there is high demand for a different type of automation: Transferring money into investment vehicles such as managed portfolios and mutual fund offerings. While this is still in the future for UOB, other Asian banks using Personetics' ACT technology have already implemented this capability.
UOB's outlook for 2023
 For Kevin Lam, all these innovations come under one advanced umbrella:

"We see the personalization trend happening in the banking industry. At UOB, we are attempting to make it hyper-personalized. Customers are expecting that it's not a cookie-cutter solution that we give to them, but products, solutions and services that are completely customized, tailored to their need and the life stage they're in."
The expectation is that by creating close engagement with customers and improving their financial wellness through sophisticated, self-driving finance, customer stickiness will improve.
 Looking ahead, I foresee two big trends in digital banking in Asia over 2023-24. Smaller banks are also moving towards personalization; this will no longer be the preserve of the market leaders, but table stakes. Additionally, several countries in APAC are moving to open banking, creating opportunities for banks to partner with insurance companies, wealth management firms and others, and do more to help customers increase their savings and investments.
As we help our partner UOB leverage these trends, we expect to take the learnings to the rest of Asia – and markets globally. But the value of this partnership, and working across different markets, is that learnings do not only go one way. As Kevin Lam told SFF:
"A lot of the learnings that Personetics bring to us from different parts of the world, sharing best practices in Europe, the Americas and in North Asia, are really useful for us here in Southeast Asia. So we are looking forward to continuing this long-term partnership with Personetics."
Likewise!
Want to learn more about the UOB/Personetics Partnership? <<Click here>>
Want to learn more about Act and how it can help your financial institution? <<Click here>>
[1] https://www.mckinsey.com/industries/financial-services/our-insights/emerging-markets-leap-forward-in-digital-banking-innovation-and-adoption
[2] https://www.globenewswire.com/en/news-release/2022/08/25/2504945/0/en/P2P-Payments-Market-Size-is-projected-to-reach-USD-8-07-Trillion-by-2030-growing-at-a-CAGR-of-17-53-Straits-Research.html
[3] https://www.bcg.com/publications/2021/digital-banking-asia-pacific
Want to explore how your bank can harness the power of AI to engage and serve customers? Request a demo now
Latest Posts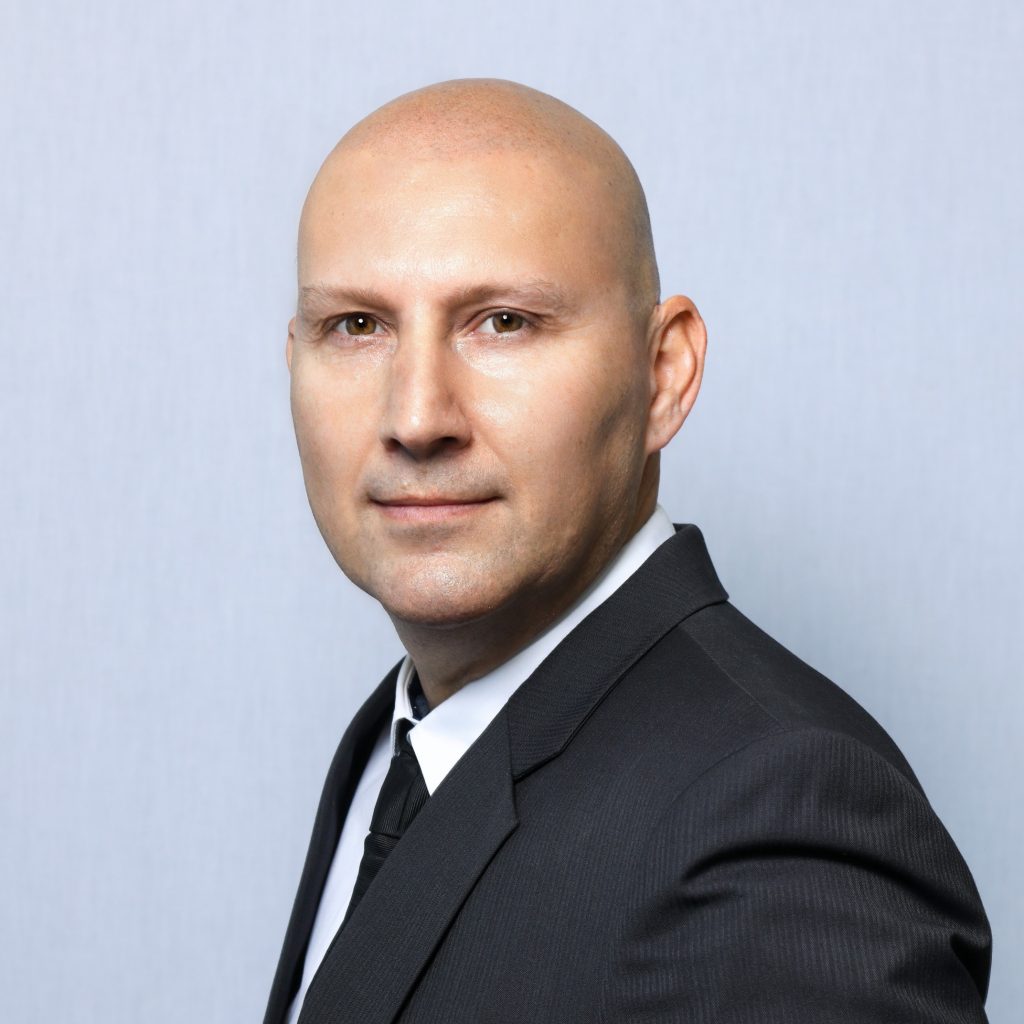 Shalom Sagi
VP Asia Pacific & Middle East
Shalom Sagi brings more than 20 years of experience in financial software solutions and FinTech growth acceleration, specializing in developing and establishing a new business in Asia Pacific. Prior to Personetics, Shalom was leading the APAC business growth for Nice-Actimize, the leading worldwide provider of financial crime, risk and compliance solutions. Before Actimize, Shalom led the banking and insurance implementation division at Ness Technologies. Holds B.Sc. in Industrial Engineering and Management from Tel Aviv University.