October 30, 2015
Don't bet your ATM fees on Hilary Clinton and Bernie Sanders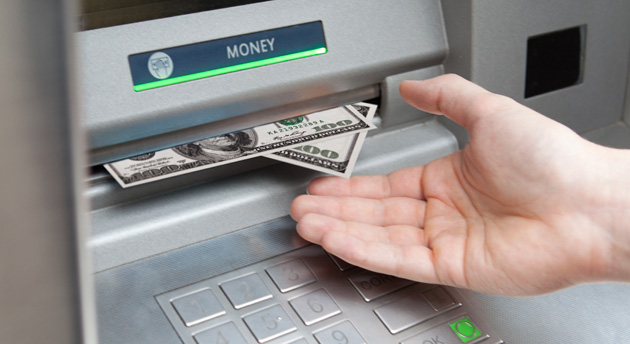 While both Hilary Clinton and Bernie Sanders are promising to take on the banks to reduce ATM fees, I would not bet my money on Washington taking action.
The good news is that banks and consumers alike can take steps to reduce ATM fees now. And in the digital age, it's not that hard.
Recently, we looked at consumer behavior as it relates to cash withdrawals, and specifically at how consumers use their bank's ATM network to access funds. Based on our data, most customers withdraw cash from an ATM every 7 to 10 days using a combination of in-network ATMs and out-of-network ATMs (those owned by other banks or by independent operators).
As we all know, it's getting more costly for consumers to visit ATMs outside of their bank's network. According to a recent Bankrate study, the fees banks and credit unions charge non-customers for using their ATMs have soared to a national average of $4.52 per transaction.
Why are consumers willing to pay fees to get access to their cash?
The main reason by far is convenience (75%). When they need the cash,  consumers simply look for the closest ATM. And apparently making an ATM locator service available isn't enough. Our data shows that less than 50% of the customers who are using the bank's digital channels have used the ATM locator service.
What can banks do now?
How can banks educate consumers on alternative solutions and help them save money? First, banks can make customers aware of available alternatives, whether it's a offering a cost effective ATM that is just a few blocks away or a premium account with a fee waiver option. By offering personalized guidance through their digital channels, and especially in their mobile apps, they can do it more proactively and, most importantly, at the right time. Our data shows that response rates can multiply when relevant guidance is offered to consumers in a timely fashion in the context of their actions.
In addition, banks can educate consumers on the financial impact of their actions. Many customers are unaware of the total fees they are paying by using out-of-network ATMs. When asked to estimate the fees they've incurred using foreign ATMs, the common answer is less than half of the actual cost.
What's in it for the banks?
Offering smart assistance helps build trust and strengthen customer loyalty. In fact, our data consistently shows that by offering smart assistance such as a personalized recommendation for a cost-effective ATM withdrawals, banks can see an increase of over 80% in customers' recommendations to friends and family.
Want to explore how your bank can harness the power of AI to engage and serve customers? Request a demo now
Latest Posts