September 27, 2016
First Personalized Banking Benchmarking Report Shows Majority of Banks Failing to Meet Consumer Demand for Personalization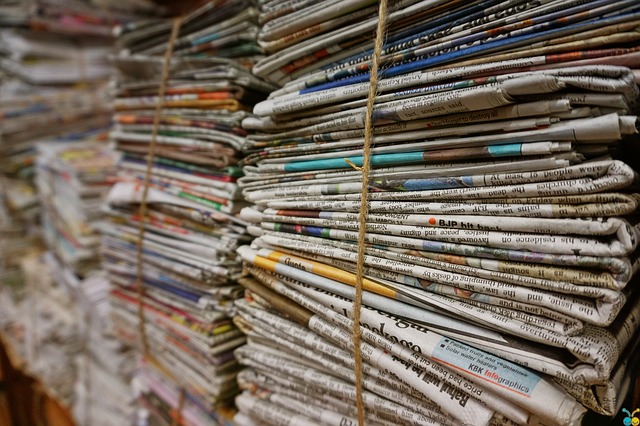 North American and mid-size institutions in particular struggling to meet expectations – only 6% categorized as best-in-class.
New York, NY – September 27, 2016 – Personetics, the leading provider of personalized digital guidance solutions for the financial industry, released the industry's first personalized banking benchmark, showing banks are falling drastically short of meeting consumer expectations for personalized financial guidance.
The "Personalization in Banking: 2016 Benchmarking Report" is based on surveys and analysis of consumers and over 300 financial institutions conducted by the Digital Banking Report and Personetics. The study shows that there is a clear disconnect between what today's digitally savvy customers want – more personalized guidance to help meet financial goals – and what banks are currently able to deliver.
"Most banks are doing a decent job of alerting customers to something that stands out on their account, like potential fraud," said David Sosna, Co-Founder and CEO of Personetics. "However, when it comes to more sophisticated and useful personalized guidance, like recognizing spending patterns, analytics to predict upcoming issues, and a deep understanding of the customer to help them save more, this is where banks are lacking capabilities."
The report found that most consumers feel their banks should know their financial needs and savings goals, and be able to act on it. While the majority of banks recognize the need to provide a customized experience, they are unable to do so. When asked to rate their personalization maturity, for example, only 17% of banks considered themselves "advanced," while 40% considered themselves "static."
Chart: What my bank should know about me
Chart: Current ability to provide personalized guidance based on individual customer needs via your web and mobile applications
According to the benchmarking results:
Almost three-quarters of banks are either progressing or lagging, while only 6% are leading the way with best-in-class personalization capabilities.
Mid-size institutions are falling the furthest behind, with 38% ranked as laggards and only 21% qualifying as either sophisticated or best-in-class.
European institutions are leading the pack with the greatest percentage of best-in-class organizations, while North American banks are struggling to keep up with changing demands.
Chart: For each feature please rate your organization's current capabilities and competitive position
"Providing personalized guidance to help consumers meet their financial goals is no longer an option for banks, it's a necessity," said Jim Marous, Publisher, Digital Banking Report and co-Publisher of The Financial Brand. "With a variety of banking options now available to consumers and FinTech disrupters emerging onto the scene, financial institutions must be able to provide individualized, useful, real-time insights and guidance in order to maintain relationships with their customers."
Financial institutions that are interested in finding their own personalization score and see how they rank among their industry peers can do so by taking the online P-Score and P-Grade survey.
Additional statistics and information about how banks can close the gap between capabilities and customer demands can be found in the Personalization in Banking: 2016 Benchmarking Report or by contacting marketing at personetics.com.
ABOUT PERSONETICS
Personetics helps over 15 million digital users of the world's leading financial institutions receive personalized real-time guidance at each step along the customer journey. Our solutions provide financial institutions with AI-powered analytics to digitally assist and guide their customers by accurately anticipating individual customer needs.
Using the Personetics Predictive Analytics platform, financial institutions are able to deliver relevant and useful insight and advice that empower customers to better manage their day-to-day finances and reach their financial goals. Led by a team of seasoned FinTech entrepreneurs with a proven track record, Personetics has been named a Gartner Cool Vendor, a Top Ten FinTech Company by KPMG, and a Top Ten Company to Watch by American Banker.
Additional resources are available in Personetics' resource center including:
For more information, visit https://personetics.com.
ABOUT THE DIGITAL BANKING REPORT
With a legacy of over 20 years, the Digital Banking Report is a leading source of unbiased guidance for bank and credit union product managers, marketers, and C-level executives looking to improve their digital, online and mobile products and services. Published by Jim Marous, a former banker with more than 30 years of banking industry experience, the Digital Banking Report covers the most important digital trends in depth, with strategies and tactics that can be implemented immediately. For more information, visit https://www.onlinebankingreport.com.
Want to explore how your bank can harness the power of AI to engage and serve customers? Request a demo now
Latest Posts