March 22, 2022
FIS Digital One Financial Wellness Suite Products Enable Community Banks to Deliver Simplified, Personalized Financial Services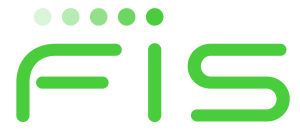 Key facts
FIS Digital Banking customers now have access to more advanced tools as FIS adds enhancements to its Digital One hosted platform with Digital One Financial Wellness Suite
Spending Insights, the newest addition to Digital One Financial Wellness Suite, is being used by more than 85 banks to bring advanced online banking experiences and personalized, actionable insights about banking activity to their customers.
JACKSONVILLE, Fla., March 23, 2022 – In order to provide its community bank clients with the advanced digital banking tools they need, FIS® (NYSE: FIS) has enhanced its Digital One platform with the launch of Spending Insights, a new offering within the Digital One Financial Wellness Suite. FIS' Digital One hosted platform is pre-integrated with the company's core banking solutions making it easier for FIS' clients to tap into this powerful digital solution.
Spending Insights bring innovative new features to banks and their customers, with advanced online banking experiences and personalized, actionable insights about banking activity. These enhancements to the FIS Digital One platform make powerful tools highly accessible to FIS digital banking customers so they benefit from pre-configured, flexible solutions that require far fewer developer resources than custom builds can.
FIS' Spending Insights is powered by artificial intelligence and predictive analytics accessible as an online and mobile banking tool that delivers targeted insights to customers about their financial activity. Customers with Digital One Spending Insights-enabled accounts will receive tailored suggestions for transaction monitoring, balance and cashflow trackers, reminders to set budgets, nudges to better financial choices, and more.
This new solution is now being used by more than 85 banks including Danbury, CT-based Union Savings Bank, which serves 26 branches in Western Connecticut. The solution also leverages the powerful data-driven personalization platform from FIS partner Personetics to deliver unique insights.
As the digital transformation of the world's banking and financial services industry accelerates, smaller banks looking to offer an experience on par with their largest bank and fintech competitors will need to build out their digital banking strategy. The FIS Digital One platform offers an array of solutions for financial institutions of all sizes to deploy highly advanced digital and mobile banking experiences.
According to Gartner®, "by 2030, 80% of heritage banking firms that fail to adapt to digitalization will go out of business, become commoditized or exist only formally. Product managers must focus on accelerating the digitalization of functional processes to help banks expedite transformation and remain relevant."
"Everything we do at Union Savings Bank comes down to how we can best serve our customers and community and making them happy means delivering services they can't get just anywhere," said Cynthia Merkle, President and CEO at Union Savings Bank. "It's solutions like FIS' Digital One Spending Insights which give us that competitive advantage in the market while also building loyalty with our account holders and customers."
"Our highly advanced offerings like the Digital One platform are what drive innovative and forward-looking banks to come work with FIS," said Maria Schuld, Division Executive, Americas Banking Solutions at FIS. "Because we continue to deliver novel features and experiences, our clients have come to trust us to help them stay on top of and ahead of the technology driving our industry, and it's why more than 85 banks have already signed up for these new enhancements to our Digital One platform."
Click here to learn more about the FIS Digital One platform and Spending Insights.
FIS is a leading provider of technology solutions for merchants, banks and capital markets firms globally. Our employees are dedicated to advancing the way the world pays, banks and invests by applying our scale, deep expertise and data-driven insights. We help our clients use technology in innovative ways to solve business-critical challenges and deliver superior experiences for their customers. Headquartered in Jacksonville, Florida, FIS ranks #241 on the 2021 Fortune 500 and is a member of Standard & Poor's 500® Index.
Want to explore how your bank can harness the power of AI to engage and serve customers? Request a demo now
Latest Posts