May 7, 2020
How Banks Can Help SMBs Navigate Uncertainty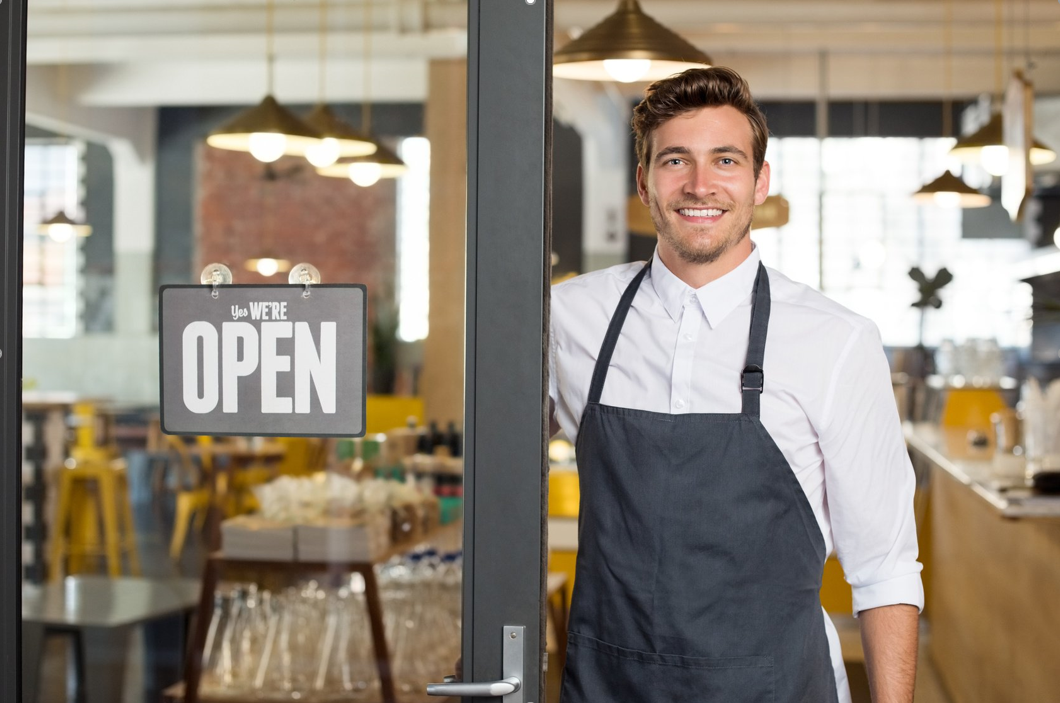 For years, banks have underinvested in digital services for Small Businesses, all the while SMBs represent a major revenue streams for banks. McKinsey Consulting estimates that global banking revenues from small businesses represent 1/5 of global banking revenues.
Most of the efforts we are currently seeing around SMB focuses on loans, lines of credit or acting as a simple conduit between government offerings and the customers. And because banks have historically underserviced SMBs, they don't have the capacity or ability to ramp up service when demand increases, like we are seeing today in the time of Covid-19. This presents an opportunity for challenger banks or fintech companies who are more nimble and can offer more compelling products, services and rates.
Tailored financial solutions and money management tools are more needed than ever. Digital banks are already offering next-generation money management solutions such as budgeting and saving tools, income-smoothing solutions, tools to build a credit score, debt advice and management tools and flexible loan repayment tools.
So what should banks be doing to support their SMB customers? We've broken it down into 4 areas: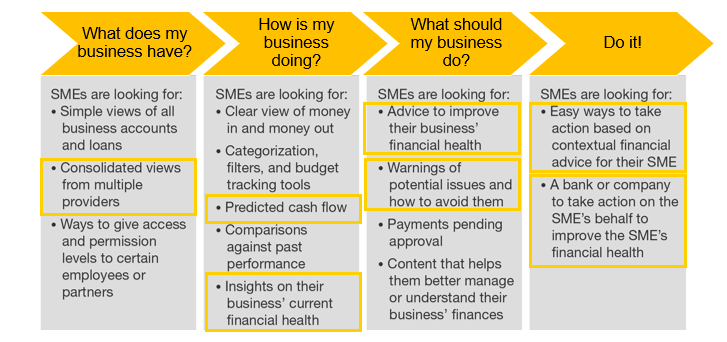 Resource: Forrester, 2019
What does my business have?
Small business owners typically have several bank accounts for checking and savings in multiple banks which makes it challenging to get a holistic financial overview. Banks should be offering their SMB customers ways to consolidate their accounts or at views of their accounts into a single location enabling them to make educated and responsible financial decisions.

Where Personetics Fits inPersonetics' capabilities include cleansing, categorizing and enriching bank financial data as the foundation to all solutions. Personetics data enrichment can build on top of bank models or serve as a single solution provider.
How is my business doing?
No matter how great a business model is, how profitable or how many investors a small business has, small business owners can't survive without strong cash flow management. In fact, a prominent study from U.S. Bank found that as many as 82 percent of startups and small businesses fail due to poor cash-flow management. To keep a small business healthy, banks need to be proactively offering customers a predictive cash flow analysis that highlights where their business is now and how it should be moving forward pointing out potential issues before they happen.

Where Personetics Fits inBy fully understanding the intricacies of small business owners' needs and challenges, Personetics provides them the day-to-day banking insights, cash-flow control, business management and accounting snapshots that are unique to their unique goals.
What should my business do?
Knowledge is half the battle, and gains even more significance during times of financial stress. Once a small business owner has a transparent understanding of their own financial picture, they will begin to think of their bank as a trusted advisor and look to the bank for advice on how best to optimize their account.
Where Personetics Fits inPersonetics Actionable Insights put the small business owner in the driver's seat by making the connection between their specific financial goals and needs with the relevant bank product and service offerings. Based on account activity, banks can share relevant relief options directly with customers and zero friction between eligibility and action.
Do it
With a clear picture of the banking issues, the next step is to take action on those recommendations to positively impact the small businesses' bottom line. When recommendations come hand in hand with a quick way to take advantage of those recommendations, conversion rates and satisfaction levels go up. Small Business owners have different levels of business acumen and may be looking for ways to automate account optimization or have their back act on their behalf.Where Personetics Fits inBanks are in an optimal position to offer customers financial wellness programs that can spearhead their abilities to save and manage debt. Personetics offers opt-in automated financial wellness programs that allow banks to work hand-in-hand with each customer to meet their financial needs and goals. Banks do the heavy lifting, continually analyzing changing financial situations, recommending and executing actions while keeping the customer informed and engaged.
In Summary
Banks should provide Small Businesses with proactive and useful financial support by:
Leverage low hanging fruit from repurposing digital enablement for consumers
Deeply assess bank's SMB Digital Strategy according to the 4 SMB needs presented
Focus on a proactive and smart approach for digital and non-digital SMB clients with meaningful business value
This blog post is a summary of a webinar How Banks Can Use Financial Data-Driven Personalized Engagement to Help Small Businesses Navigate Uncertainty with Dorel Blitz on May 6 & 7, 2020. For an on-demand version of the webinar – click here.
Want to explore how your bank can harness the power of AI to engage and serve customers? Request a demo now
Latest Posts