July 27, 2015
HSBC Data Shows Growth in Corporate Mobile Banking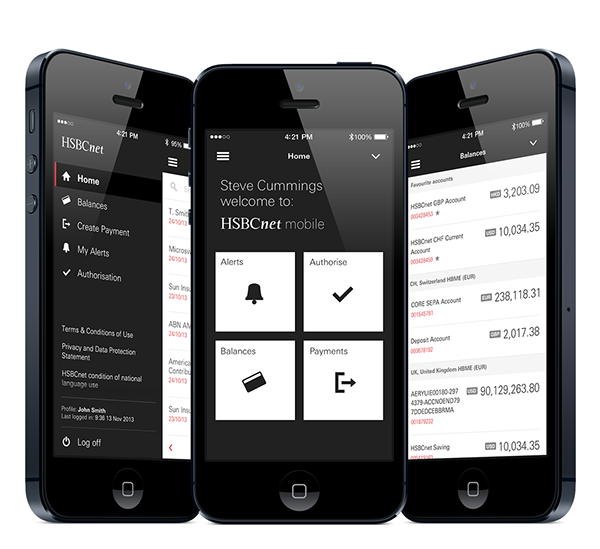 It's Not Just Consumers… Corporate clients Are Adopting Mobile Too.
While much of the media we read tends to focus on mobile banking for consumers, corporate customers are joining the bandwagon too. Recent articles in Banking Technology, Payments Week and Finextra describe the growth in corporate mobile banking based on data from HSBC.
And while the trend might not seem as prominent as consumer mobile banking, corporate mobile banking is growing quickly—with a lot of businesses yet to be reached.  As Banking Technology notes:
"Corporate users are increasingly adopting mobile payments, according to figures from HSBC, which expects usage of its HSBCnet Mobile corporate banking platform to double over the next 18 months, reaching $100 billion in payments – it has already seen  one mobile transaction valued at $1.17 billion."
Besides speed and simplification, mobile banking also gives corporate customers greater visibility into transactions, whether the financial flows are between a parent and a subsidiary or from business to business. Even better, it enables corporate customers to make more knowledgeable buying and credit decisions.
The Personetics View:
The details will vary based on the type of customer and services offered, but there can be no doubt that a big part of the future of banking, in all its forms, is digital. In all cases banks will need to leverage new technology to drive better personalized experiences.
Why?  Because in every area of finance helping customers make better financial decisions in order to improve financial outcomes is critical to delivering value.  And that applies as much to a finance director in a company looking to improve global cash flow as it does to a millennial looking to improve how they manage their credit card.
Want to explore how your bank can harness the power of AI to engage and serve customers? Request a demo now
Latest Posts