April 13, 2020
Hyundai Card Focuses on Customer Experience With Personalized Insights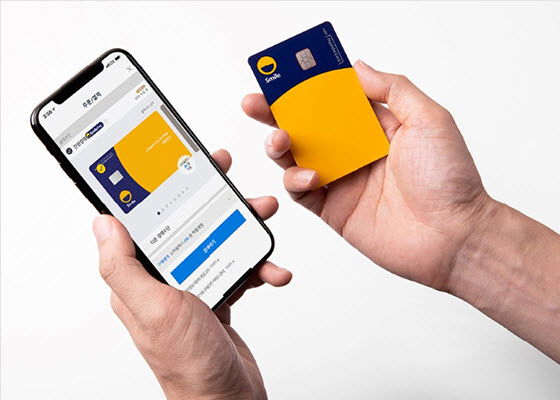 Hyundai Card, the South Korean credit card company and part of the Hyundai Motor Group, recently announced its partnership with Personetics to deliver financial data-driven personalized insights and advice to its credit card users. The company's powerful competitive edge comes from not only a differentiated business model, but its creative marketing strategy that puts its customer's first. Hyundai Card has been rated the highest in various surveys on customer satisfaction and has been selected by customers as the card company that they would most likely recommend to others.
We took this opportunity to have a Q&A session with their team for a bit of the back story behind the release.
The quotes were edited for brevity.
Q: Describe the business challenge you were looking to solve with Personetics.
Hyundai Card has pursued digital transformation in earnest since 2017 to achieve a purely 'Digital Hyundai Card' focusing its efforts on supporting its customers through first and foremost through digital channels. Before Personetics, the Hyundai Card app was very supplier-oriented, mainly offering simple spending notifications and mass marketing messages. Hyundai Card was looking for an engagement platform that would be more than just another marketing mouthpiece but to make customers feel taken care of depending on their circumstances and purposes.
Secondly, many South Korean financial companies including credit card companies have recently launched Personal Financial Management or PFM services based on their own payment data, but most of them delivered very basic data analytics services such as analysis of monthly spending, spending spikes in certain categories, etc. Hyundai Card was eager to work with Personetics to gain a competitive edge in the market by offering personalization above the basic PFM functionality to provide customers with more practically helpful insights that promote Hyundai Card's offerings.
Q: Why was Personetics the best solution?
Hyundai Card chose to work with Personetics for three reasons below.
Rich Insight Library: Personetics' Insight Library comes with hundreds of pre-built, best-in-class, tested and verified personalized financial data-driven insights based on their extensive experience with a wide range of global financial institutions.
Outstanding analytics engine performance: Personetics AI-Powered engine let us provide financial guidance and advice to our customers, resulting in increasing engagement and trust. Personetics also matches the most appropriate Hyundai Card offering to the appropriate customer at their 'Moment of Truth' allowing us to get one step closer towards a true 'Digital Hyundai Card'.
Flexible systems: Personetics' Engagement Builder gave us marketers the tools and flexibility to plan, create and launch new insights and advice on our own in only one or two days with a few clicks – a job which would have taken previously more than a month. This allows us to create many original insights that 'only Hyundai Card' can, by combining Personetics' Insights and Hyundai Card's data and planning skills.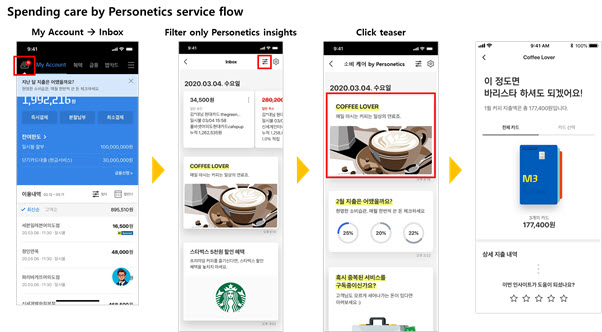 Q: Describe your marketing and go-to-market strategy
Hyundai Card's 2020 marketing strategy revolves around data science-enabled 'Super Customization' – moving away from simple and inefficient mass marketing activities and towards super-focused and customized offers based on deep understanding of our customers. Personetics aligns perfectly with this goal by enabling Hyundai Card to deliver the hyper-relevant offers to the most relevant to customers depending on their circumstances, real-time personalized financial behavior and trigger conditions.
Hyundai Card also plans on offering a service to help customers better manage their personal 'finance + lifestyle' using Personetics' by linking data from our Private Label Credit Card partners including Emart, Korean Air, Costco, etc.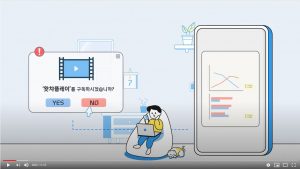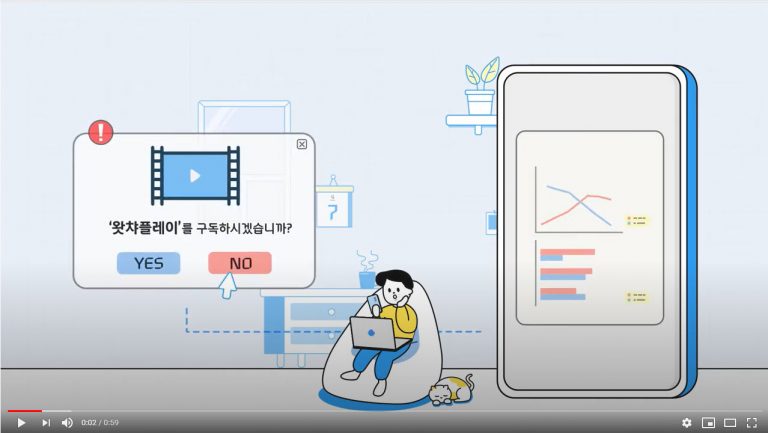 Click for the Hyundai Card Consumer Care by Personetics Video
Q: What metrics/KPIs/business goals were you looking to meet?
Customers currently visit the Hyundai Card app on a monthly basis to check their card statement. Our biggest business goal is to increase engagement with the Hyundai Card app by shifting it into a 'spending + lifestyle' hub where customers will come back regularly to get advice, offers and tips on how to best manage their finances.
Want to explore how your bank can harness the power of AI to engage and serve customers? Request a demo now
Latest Posts