August 7, 2022
Insignia Pilots Financial Health Check Tool Amid Digital Advice Row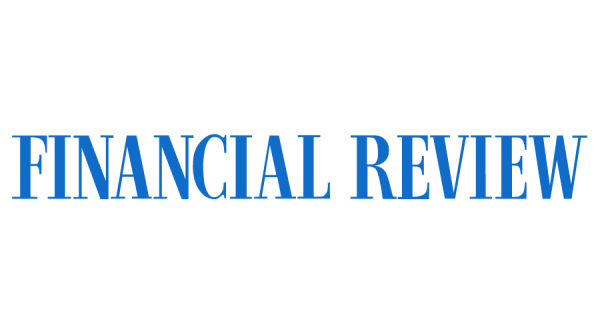 Insignia Financial chief executive Renato Mota says he will not wait for possible changes to financial advice laws before experimenting with technology aimed at regular workers and retirees, as the industry's attempts to provide digital advice have come unstuck. The ASX-listed wealth giant formerly known as IOOF has signed a deal with Israeli software firm Personetics to trial a digital fact-find tool that provides consumers with an overview of their "personal balance sheet" in a bid to spark better money habits.
The technology will be piloted with existing members of Insignia's superannuation funds as well as a rare foray into providing services directly to the 90 per cent of Australians who do not have a professional adviser. The cohort has increased from about 85 per cent since 2018. It comes as the Financial Services Council – of which Mr Mota became a director last week – and industry peers have called on Treasury's Quality of Advice review, chaired by Allens partner Michelle Levy, to overhaul industry regulations to make cheap forms of digitally provided advice viable.
Global fund manager Abrdn last week complained that its attempted launch of digital advice tools to the Australian market had stalled amid fears of breaking the strict laws governing financial advice.
Mr Mota said the Personetics trial would stop well short of "strategy or product recommendation", meaning it would not be considered financial advice under the law. But he also said the firm would not be spooked off attempting to provide "financial insights" to regular consumers.
"There are many things that we can do today that don't require changes to the regulatory environment and that allow a more meaningful interaction with our clients," Mr Mota told The Australian Financial Review.
"I don't think anyone within Insignia is looking [to] Michelle Levy's review to fix all our problems. We've got to take responsibility for exploring ways through which we can obviously comply with the laws … but equally make ourselves more relevant to the consumer, because otherwise they will simply go elsewhere."
It is the first of a number of new products and revenue streams Mr Mota has promised as part of his strategy to expand the company from its traditional role as a fund manager and financial planning licensee to servicing "more Australians more often".
The experiment comes with some risk given the High Court's landmark ruling that the financial advice laws should apply wherever a consumer presumes they are receiving personal advice, regardless of disclosures. That ruling – in a high-profile dispute between Westpac and the corporate regulator – resulted in many firms ceasing to provide any guidance or information to consumers that could be misconstrued as advice.
Anti-hawking laws introduced after the damning Hayne royal commission also precluded longstanding sales practices in the financial services industry, with many call-centre operations shut down.
Mr Mota said the Personetics tool would be "completely agnostic to product".
"Where the industry has tripped itself up in the past is engaging in ways that might have to the consumer felt like advice … yet it was very much a sales process," he said.
"The roles and responsibilities through which we will be undertaking interactions need to be very, very clear to the consumer."
'Right proposition at the right price'
But he also said the data accumulated from the pilot would also be valuable for Insignia in developing products and services, including potential experiments with digital forms of advice in the future.
"Our ambition is to ensure that any person who is seeking some form of assistance, we've got the right proposition at the right price point for that person at the right time," Mr Mota said.
How Insignia might monetise the tool was not yet clear, the CEO said, with one model being to incorporate it into intra-fund advice services within its superannuation business. It could also become a standalone business, with consumers paying a fee for the financial insights.
"We're not embarking on this with the presumption that we have the answers," he said. "Actually, we want our clients to lead us to the answers."
The FSC has called for a regulatory sandbox approach that would allow financial services licensees to provide digital advice to consenting consumers without facing the risk of breaking the law.
Originally published on Financial Review, by Aleks Vickovich 3 August, 2022: https://www.afr.com/companies/financial-services/insignia-pilots-financial-health-check-tool-amid-digital-advice-row-20220803-p5b6ys
Want to explore how your bank can harness the power of AI to engage and serve customers? Request a demo now
Latest Posts