March 10, 2022
Inspiring Takeaways from CUNA GAC: How Credit Unions Can Lead the Future of Finance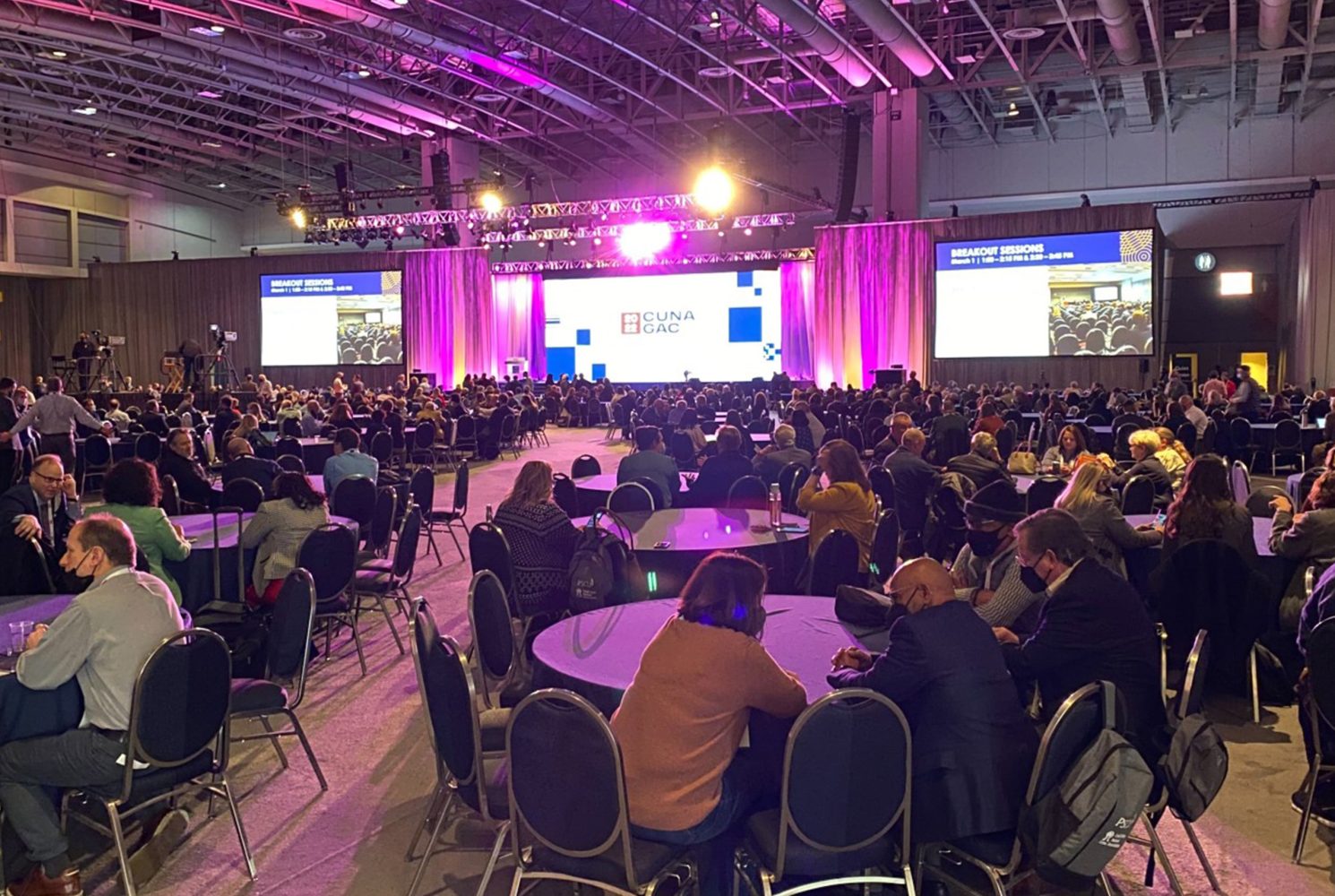 Credit unions are facing a tough competitive environment, as national banks and challenger banks are increasing their market share among younger consumers. According to recent data from Cornerstone Advisors,i the percentage of working-age adults (Gen X, Millennials and Gen Z) whose primary checking account relationship is with a credit union has declined from Oct. 2020 to Jan. 2022. 56% of Americans do not have a relationship with a credit union, and credit unions' overall market share has been slow-growing – increasing from 5.6% in 1992 to 7.8% in 2020.ii
In a banking landscape where consumers' shift to digital interactions has rapidly accelerated, credit unions sometimes might seem to be caught in an uncomfortable middle ground between major banks with big budgets for digital innovation, and agile challenger banks that can move fast to deploy attention-getting digital features.  
My team and I recently attended the Credit Union National Association Governmental Affairs Conference (CUNA GAC) in Washington, DC, where we met with leaders from America's credit unions. For many of us, this was our first in-person industry conference in some time, and it was great to meet and mingle in person with thousands of other people who care about the mission of the credit union movement.  
Despite the challenges of today's financial services landscape, credit unions have a big opportunity to embrace digital transformation to better serve their members – by focusing even more strongly on their unique strengths, their mission, and their communities.  
Let's look at a few of my top takeaways from CUNA GAC and key examples of how credit unions are well-positioned to lead the future of financial services.  
Credit Unions Have a Mission of Financial Wellness 
Helping people with their financial challenges is core to the credit union mission. As CUNA President Jim Nussle said, "You have members who run to you in moments of financial challenge…and you run toward them."iii
Credit unions have a mission to support their members' financial wellness. In the past two years of the pandemic, we've seen that mission become especially important, with people needing emergency cash, Paycheck Protection Program (PPP) loans, fee forgiveness, and other support that people need during tough economic times. During the pandemic, credit unions facilitated $15.5 billion of PPP loans with an average loan amount of $41,000, and 95% of credit unions waived fees or modified loans for members who were experiencing disruption to their income.iv
Credit unions' main differentiator has traditionally been their deep, intimate relationships with their communities and members. But credit unions are at a heightened risk to lose this brand promise and perceived value, due to changes in how people interact with financial institutions and manage their finances with digital channels and self-service tools. People's expectations are different, and there will be a growing gap between the credit union model and the digital-first financial services experience – unless credit unions transform themselves.  
The future of financial services is going to be focused increasingly on improving people's financial wellness, and financial institutions serving as trusted advisors. Credit unions have an opportunity to evolve their member experience and exceed their members' expectations in the everyday experience of managing their money and getting helpful recommendations and advice.  
Credit Unions are Focused on Community 
Meeting with credit union leaders in person at our trade show booth and walking the halls really reminded us of the community-inspired orientation of credit unions. Credit unions have a special focus on understanding their members and uplifting the entire community with access to credit and financial services. As CUNA Chief Advocacy Officer Ryan Donovan said at CUNA GAC, "…advancing the communities we serve is core to the credit union mission."v
Last year, credit unions delivered $13.3 billion in annual savings to their members and issued $43.5 billion in commercial loans (supporting more than 365,000 jobs). Credit unions tend to be in communities that need access to fair, reliable financial services: 70% of credit union branches are in middle, moderate, and low-income communities, and 35% are in CDFI investment areas. Credit unions have a significant role in reaching underserved and marginalized communities to help expand the middle class with greater financial inclusion.vi
This community focus also gives credit unions a unique opportunity for leadership in the future of digital banking and financial innovation. Each credit union is a unique community of its own, and the larger credit union movement is focused on collaboration. Credit unions are quick to adopt best practices and share ideas with each other. They have a high value of trust with their members, and are well-positioned to "know me, value me, advise me."  
When credit unions consider their next steps in digital transformation, they can build upon what they already do best: by delivering a "member advocacy platform" with personalized insights and advice that are unique to that membership as a community.   
Credit Unions' ROI: Creating Value for People 
Credit unions tend to have more member-friendly products, whether that's offering a higher APY on a savings account or a lower APR on a loan. Because of their non-profit status and community-oriented mission, credit unions can deliver a lot of value for their members. This value is more than just numbers. As CUNA Board Chairman Tony Budet said at CUNA GAC, "We're in the people business, so our metrics must first focus on the human impact, rather than a financial impact."vii
There is an opportunity for credit unions to enhance their ability to help members achieve their goals by leveraging advanced analytics and data enrichment. By delivering personalized insights based on member transaction behavior, credit unions can help members better manage their day-to-day banking and improve their financial well-being strategy. For instance, credit unions can identify for their members a change in their deposit or spending patterns, as well as proactively helping avert overdraft fees by anticipating cash flow issues.   
Credit unions shouldn't be at a disadvantage when it comes to employing advanced analytics to help their members. It shouldn't be a privilege only available to large banks with armies of data scientists. By leveraging the Personetics platform, credit unions can have the same level of intelligent interactions and personalized insights as the largest banks in the world enjoy.   
What if your credit union could help your members automatically save money, manage debt, and plan for their futures? This can be done with Personetics' Act offering, which helps credit unions act on behalf of their members, by automatically moving money between accounts based on the member's cash flow. 
At Personetics, we believe that credit unions are well-positioned to embrace the future of Self-Driving Finance. Our product offerings for credit unions include:   
Enrich:

By cleansing and enriching their members' customer transaction data, credit unions can better understand each member's financial life and specific goals.

 

Engage:

Credit unions can deliver personalized insights, product-based recommendations, and financial education content to help their members spend smarter and make better-informed decisions in everyday life. We also offer proactive cash flow management capabilities to help your members avoid overdraft conditions.

 

Act:

We help credit unions create automated financial wellness programs to help members automatically save money, pay off debt, or start to invest and build wealth.

 
Credit unions' mission of financial wellness is also a natural fit to provide proactive cash flow management tools, personalized insights, and real-time recommendations to help guide those customers to a better place financially, with smart budgets, cash flow calendars, and more.  
Attending CUNA GAC was an inspiring, energizing experience. More than ever, Personetics is feeling motivated to help credit unions adopt advanced digital capabilities that can help them compete with major banks and challenger banks and keep elevating their communities for many years to come.  
Ready to learn more about Personetics capabilities for credit unions? Contact us.  
Sources: 
i Ron Shevlin, "The Growing Domination of Chime, Cash App, and PayPal in Banking," Forbes, March 1, 2022, https://www.forbes.com/sites/ronshevlin/2022/03/01/the-growing-domination-of-chime-square-cash-app-and-paypal-in-checking-accounts/?sh=6feda99565c0  
ii Credit Union National Association, "Credit Union Awareness" https://www.cuna.org/about/awareness.html  
iii CUNA LinkedIn post: https://www.linkedin.com/posts/credit-union-national-association_nussle-be-partisan-for-credit-unions-activity-6904457229685157888-2Oul/  
iv CUNA, 2022 Advocacy Agenda, "Credit Unions Improve Financial Well-being for All," https://www.cuna.org/content/dam/cuna/advocacy/priorities/documents/briefing-books/AdvocacyPriorities.pdf  
v CUNA LinkedIn post: https://www.linkedin.com/posts/credit-union-national-association_financial-well-being-is-critical-to-credit-activity-6904497743533072384-521C/  
vi See CUNA, 2022 Advocacy Agenda  
vii CUNA LinkedIn post: https://www.linkedin.com/posts/credit-union-national-association_budet-credit-unions-dna-is-social-impact-activity-6904813833928732673-eEQ5/  
Want to explore how your bank can harness the power of AI to engage and serve customers? Request a demo now
Latest Posts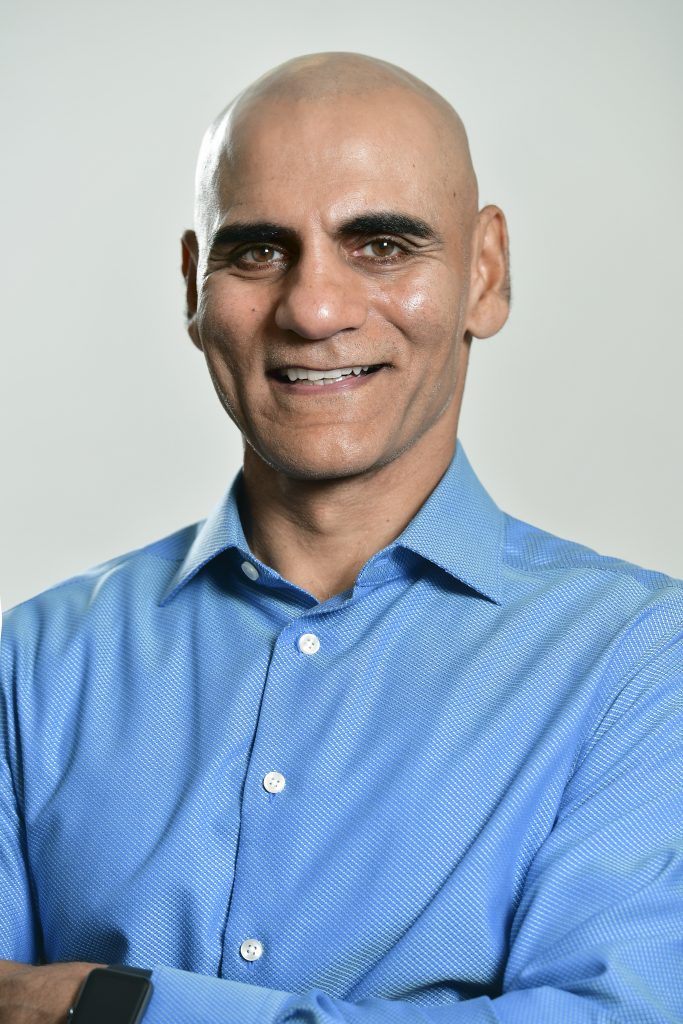 Jody Bhagat
President of Americas
Jody brings deep operating experience in financial services – managing direct channels, launching digital ventures, and leading digital transformation programs. He was previously a Partner at McKinsey & Company, where he helped financial institutions define and execute digital transformation programs to drive customer growth and operating efficiency. Jody also served in senior digital operating roles at U.S. Bank, Wells Fargo, and Providian. In these positions, he led digital sales and service functions and direct-to-consumer businesses to deliver organic growth and enhanced customer experience. Jody has an MBA from Northwestern University and a BS in Computer Engineering from The University of Michigan.