October 20, 2022
Liz Wolverton, Head of Consumer Banking and Brand Experience at Synovus: Connecting digital and human channels to deliver a superior experience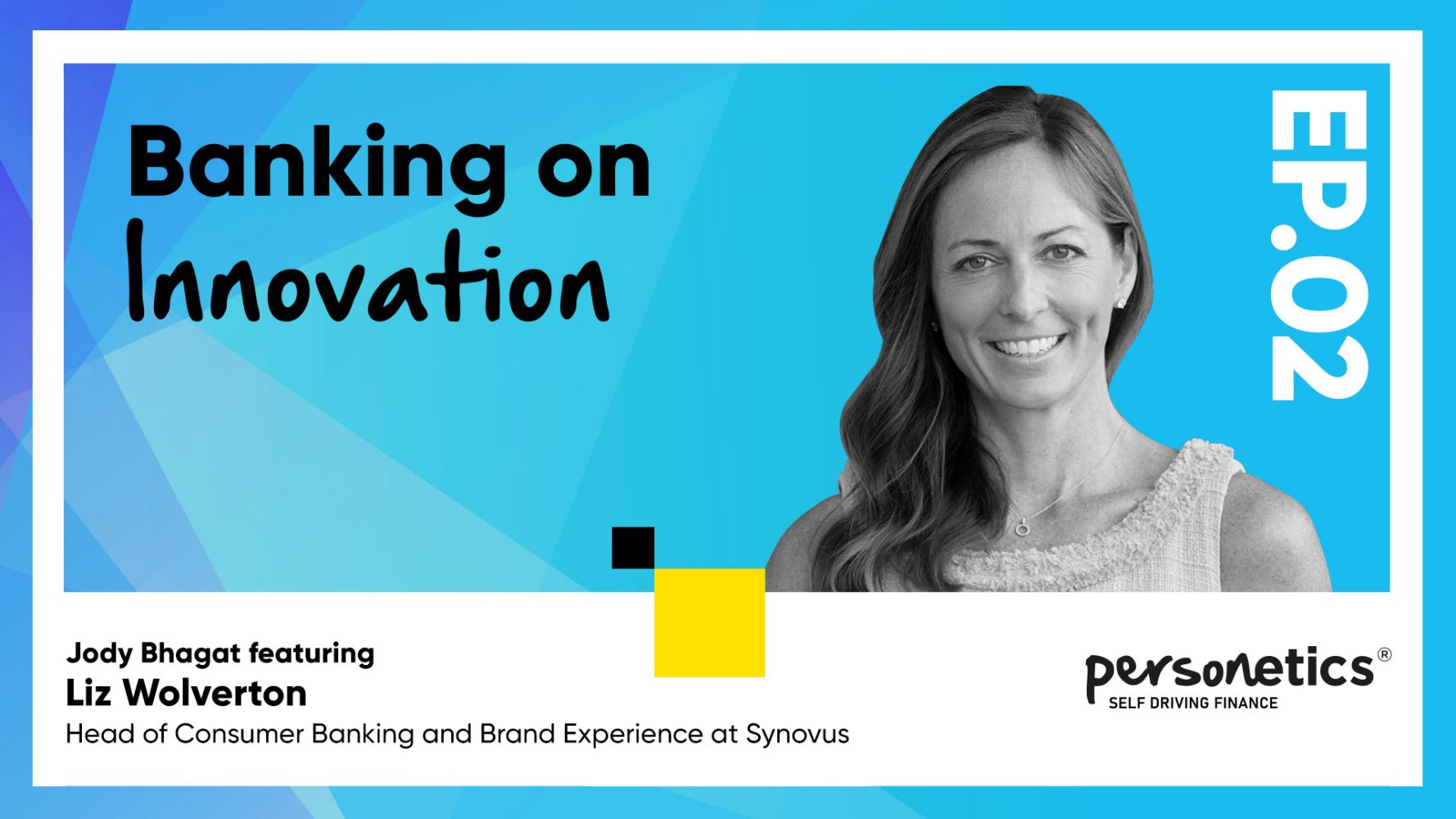 By Jody Bhagat, President of Americas at Personetics
The second episode of our leadership podcast series, Banking on Innovation, features Liz Wolverton, Head of Consumer Banking and Brand Experience at Synovus Bank. The 134-year-old regional bank serves clients in the southeastern U.S. and has over $55 billion in assets. 
Liz has been named one of American Banker's 25 Women to Watch every year since 2015 and is a remarkable business leader.  She conceives a bold vision combined with an intense focus on execution across channels and functions.  As a participant in her recent leadership event, "It's Your Tomorrow", I saw first-hand her ability to energize her teams and imbue a sense of personal ownership to embrace innovation and raise the bar on execution.  
She is also personally vested in actions the bank is taking to enhance the customer experience.  For example, to prepare for an upcoming launch of personalized insights in the digital channel, Liz engaged deeply to understand the rationale behind each insight to ensure it delivers the desired impact for Synovus' customers.  She truly embraces the role of being a champion for the customer. 
Her scope of responsibility spans the bank's branch network, digital channels, marketing, consumer products, mass affluent segment and analytics.  This expansive organizational remit allows her to contemplate how to deliver a more unified approach to the customer experience across channels and functions.  Consequently, we had a lively discussion around how regional banks can improve customer experiences with digital and human channels operating in a more connected manner.   
"I see it as a dance, a beautiful dance of that choreography between the digital and the human coming together," Liz says. "Right now, I think most banks – and we're one of them – are in the elementary class of that. But I see the future where that comes together really beautifully." 
Her approach particularly resonated with me because our intention at Personetics is to help banks create "connected channels", that is propagating customer intelligence across channels and delivering unified advice to customers.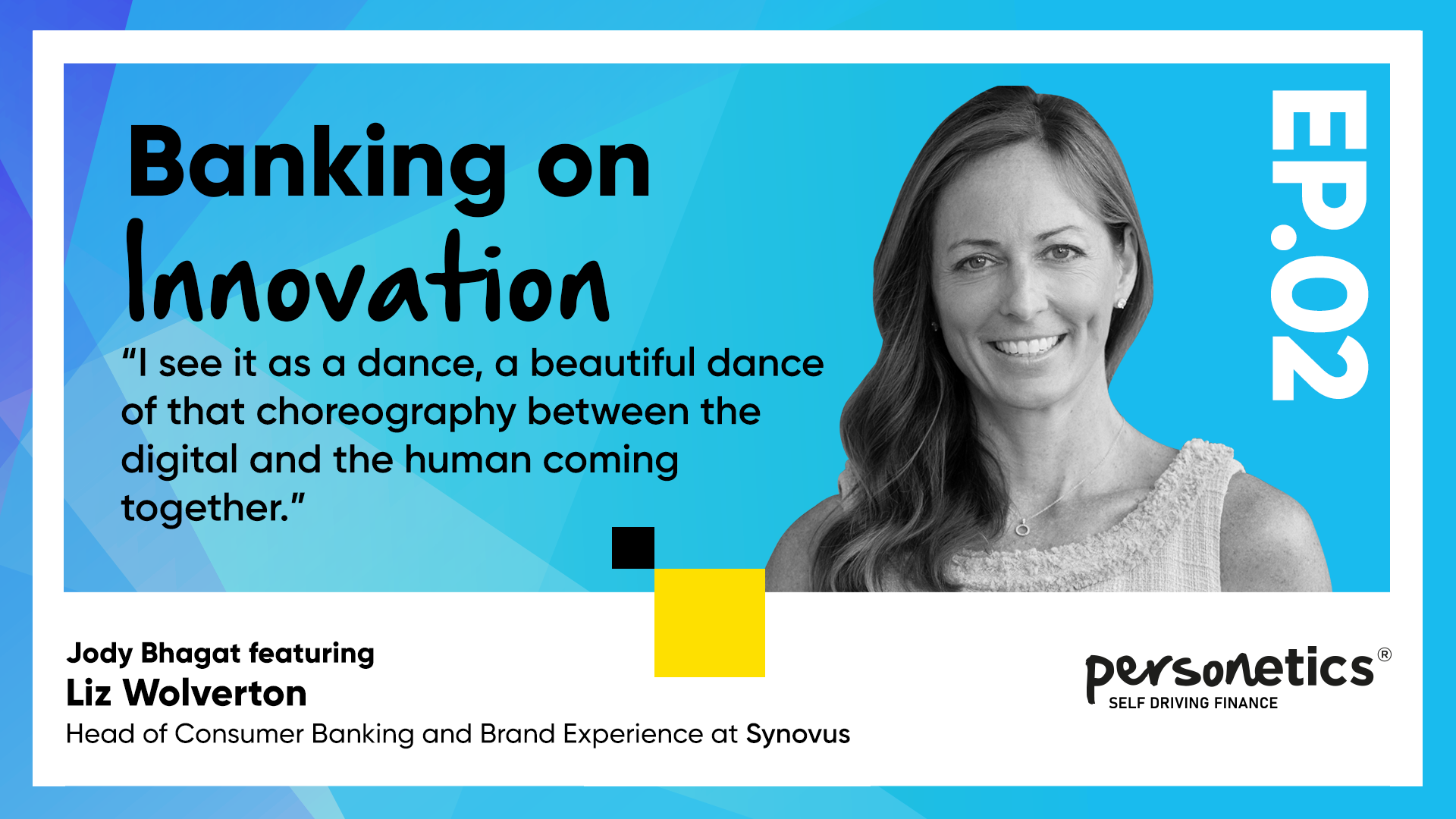 Changing customer expectations: From functionality to value

 



Customer expectations are rising at an accelerated rate. Liz sees this as a shift from customers expecting improvements in functionality to helping customers improve their financial well-being: 
"Some of the tests and checklists banks have done over the past several years have been [around] digital features, like how many clicks until a task is completed. Those are all things you have to have, but customer expectations have evolved well beyond 'is this easy to do.' [They want to know,] 'What else is it doing for me?' In a recent survey, customers were asked, how important is it that your bank improves your financial condition? And over 80% of respondents placed a level of importance there for the bank. That is a new bar." 
To compete in this new environment, banks need to recognize the change in expectations and have a strategy that aligns to them. The entire executive team must buy into this strategy, says Liz, in order to enable the investments necessary to achieve it. Finally, banks must create ecosystems where they can make the most of their vendor relationships. 
Exceeding customer expectations is about how banks manage their data. They need to invest in analytics strength, says Liz, because this will be "the key to whether or not your bank can really infuse personalization in a contextual way into the relationship." Similarly, they need to invest in how data is synthesized, not only bringing on people with new titles, such as data scientists, but change management and change champions who can truly weave the implications of the data into the business model. 
What banks can learn about personalization from Apple Watch
The end goal, says Liz, is to reach the point where the bank understands each customer's needs in such a personal way that they can also see "how your actions may conflict or align with those needs, and is positioned to talk to you about that… giving insights every day about themselves, through their data, their transactions, what they're doing and not doing." 
This can create immensely personal relationships with customers, even without seeing them face-to-face. Liz compares it to the relationship she has with her Apple watch:
"I don't think I cared how many steps I took every day until Apple fed that back to me. Why are we not thinking the same thing about banking?… Why don't we use [the data] to tell our customers about themselves in ways that they're not thinking about… To be personalized, we have to get into their day-to-day life and give that information back in the same way this Apple watch does, where if I don't meet my three goals at the end of the day, I'm devastated. We need to be embedded in the same way. That's what it means to be personal, to have a relationship." 
Listen here to the podcast on Spotify
You can access new podcast episodes here: Spotify, Apple, Google.
How data enhances the role of the banker in-branch
But the data can also be used across channels – to enhance the role of branch teams and bankers meeting customers face-to-face, by allowing them to offer deeper insights about their financial situation and deliver more value. 
"As a company, we have to put into the hands of our bankers the information about our customers that provoke those next best conversations," she says. "Notice I didn't say the next best product. It could be a solution. It could be a conversation. From a banker standpoint, we're going to see a lot more dialogue and a lot less register-clicking when it comes to interactions in the branch. The evolution is empowering our banking teams through the development of really strong data analytics that we turn into tools that can be distributed and that they can use on a day-in, day-out basis." 
The final step, she adds, is connecting those two channels – the digital and assisted – until they are all part of one indistinguishable ecosystem. 
"Where we are on the maturity spectrum is that we've taken some transactions and made them omnichannel," says Liz. "I'm giving grace to the industry because connecting all those parts and pieces is really challenging. But the next step is that all the interactions have to be very omnichannel." 
Making all interactions

om

ni

channel
What does this mean practically? 
"If I serve up an insight on our digital experience, how does my banker know that that insight occurred?" asks Liz. "If that person walks into the branch, I [the banker] need to be just as relevant to the dialogue that they're having digitally with Synovus as the fact that I may have said hello to them last time and seen them out in the community… That's great, but it would also be great if I knew that they've had a different touchpoint through the digital experience that I could carry forward and really blend that choreography." 
Ultimately, she says, she's convinced that without developing the right kinds of insights for customers, "we truly cannot deliver on the relationship. And I think that while in general, as an industry, we get it, I still think there's some resistance. I still think we try to partition off, here's what's going to happen in our branches and here's what's going to happen in the digital environment.  
"We, as a bank, will not be able to deliver a whole bank relationship if we don't weave what we've been talking about from a digital delivery standpoint [into our branches], because we don't have a human capacity to be that connected without the help of digital of data… I think our relationship is disabled without me championing these digital elements. So I'm very passionate about it." 
With her passion for the customer experience and boldness of vision, it's no surprise that Liz's extended leadership team is inspired to "own their tomorrow". 
How can you listen to the podcast?
Please tune in and join me and my guests on this journey. Episodes of Banking on Innovation will be released on every 2 weeks. 
You can access new podcast episodes here: Spotify, Apple, Google.
Want to explore how your bank can harness the power of AI to engage and serve customers? Request a demo now
Latest Posts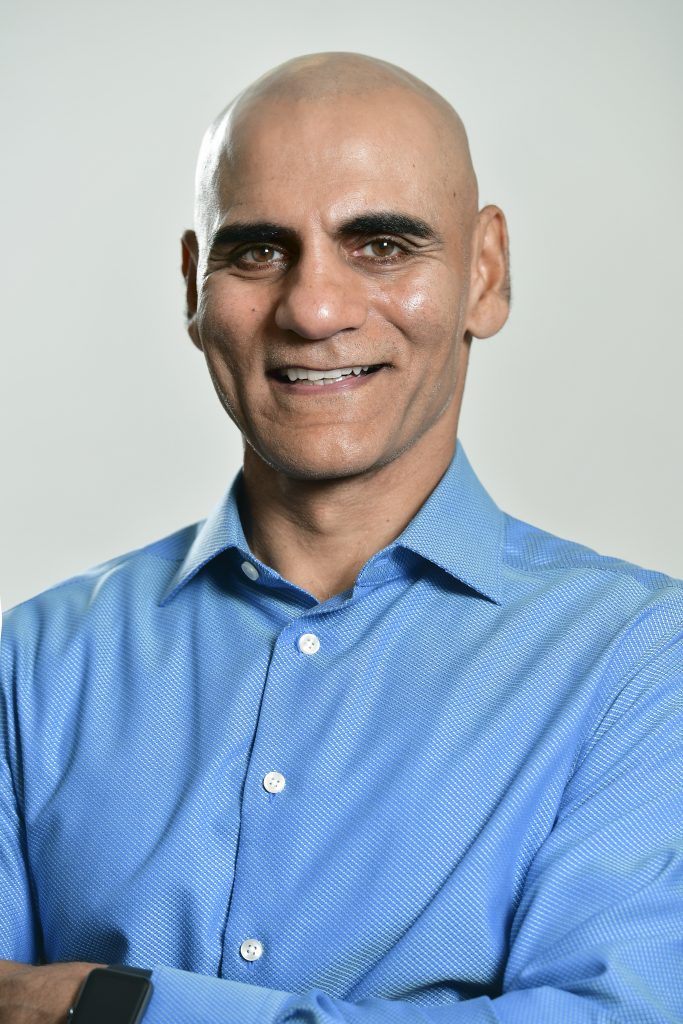 Jody Bhagat
President of Americas
Jody brings deep operating experience in financial services – managing direct channels, launching digital ventures, and leading digital transformation programs. He was previously a Partner at McKinsey & Company, where he helped financial institutions define and execute digital transformation programs to drive customer growth and operating efficiency. Jody also served in senior digital operating roles at U.S. Bank, Wells Fargo, and Providian. In these positions, he led digital sales and service functions and direct to consumer businesses to deliver organic growth and enhanced customer experience. Jody has an MBA from Northwestern University and a BS in Computer Engineering from The University of Michigan.