February 16, 2023
Lindsey Johnson, President & CEO of the Consumer Bankers Association: Bridging the worlds of banking and policy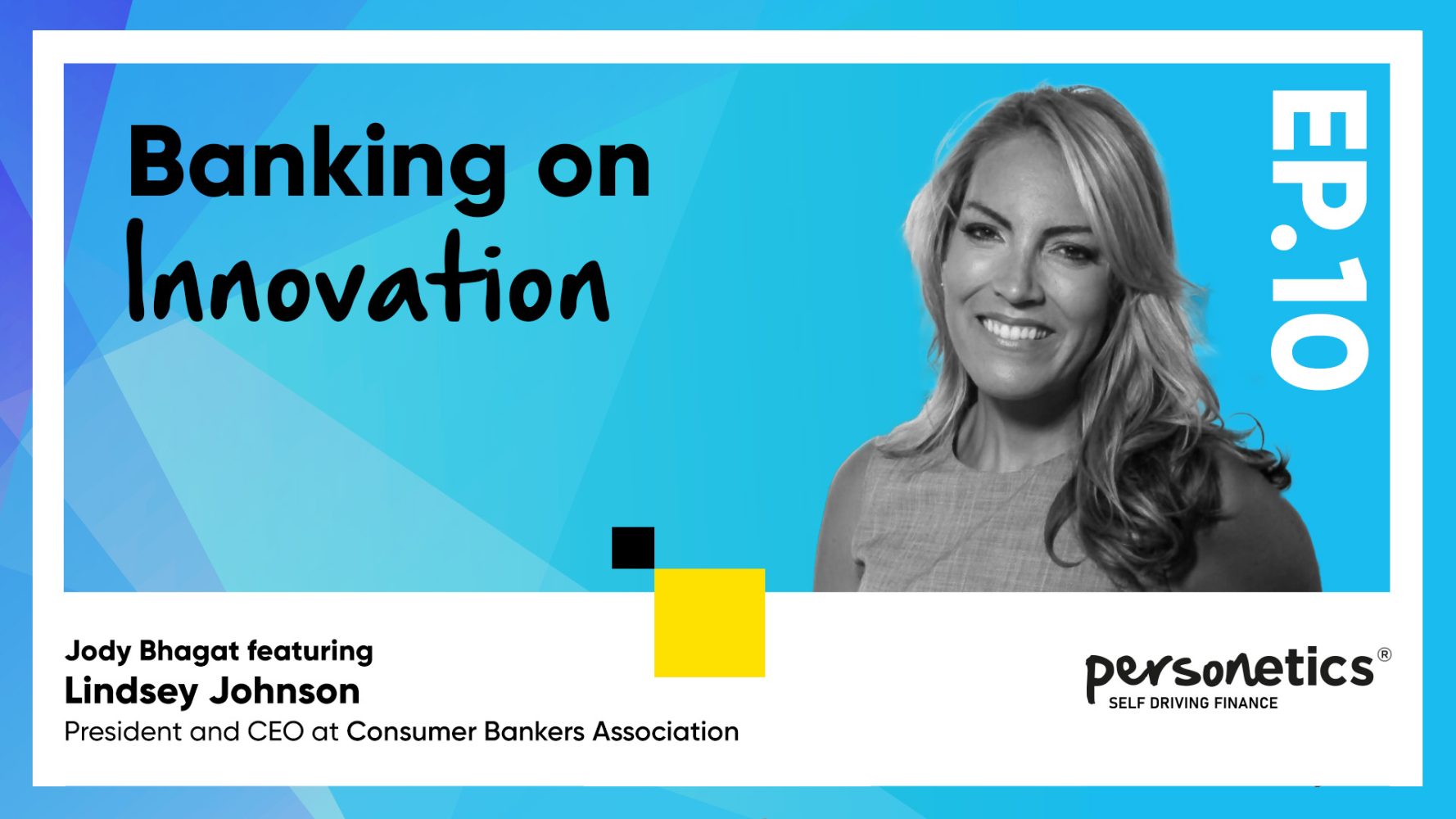 By Jody Bhagat, President of Americas
This week on Banking on Innovation, we will view banking and customer innovation through a completely different lens.  Our guest is the recently appointed CEO of Consumer Bankers Association (CBA), Lindsey Johnson.
CBA is the only banking association in the US focused exclusively on consumer retail issues. Its members include America's largest bank holding companies as well as regional and community banks, giving it a unique perspective on, and influential role in, the issues confronting the industry.   In the face of rapidly evolving technology and customer expectations, it's critical that the industry and lawmakers collaborate to promote innovation that delivers value.
Lindsey's humility in our discussion belies her ground-breaking role in the banking industry.   She is the first woman to serve as the CEO of the CBA, and the only woman currently at the helm of a trade organization representing large US-based banks. Her background is an eclectic mix of banking, legislative and consulting experiences, including serving as the Republican staff director for a sub-committee of the Senate Banking Committee, and as director for the Federal Home Loan Bank of Atlanta for seven years, representing the bank in DC at the highest levels of government.
Continually working "at the intersection between policy and banking or financial services" has allowed her to understand "how those two worlds are melded together and how to take the most effective advocacy to Capitol Hill. Our biggest mission at CBA is to create the best regulatory and operating environment for our members."
It's hard to mistake her conviction to see policy makers and banks work more closely together to ensure that every American has access to the financial tools that they need and demand.
For that to happen, "We have to turn a corner to a new chapter where policy-makers don't see banks as adversaries," she says. "We are so far beyond that. The banking system is focused on how to anticipate the next generation of individuals' financial needs. We need to partner with policy-makers to make sure we can offer consumers [the financial products they need during the downturn]. But when we hear from policy-makers making misleading statements about the banking system, that becomes a challenge for consumers to really discern the truth from myth."
One of the most effective ways for the two groups to work effectively together is through public-private partnerships. She cites the Paycheck Protection Program (PPP) as a successful example.
"About half of all PPP loans made through the pandemic were made by CBA members and CBA-led efforts on advocacy led to about 97% of those loans being forgiven. So that is a true testament of what can be done when policy-makers and the banking system joins together to make sure we're meeting the needs of America."
Anticipating consumers' needs in a challenging economy
A key issue shaping CBA's agenda is the challenging economic environment. Although consumers came out of the COVID pandemic with an increase of around 25% in savings per household, this has subsequently dissipated, with savings dropping from around $2.3 trillion to $1.2 trillion over the last year. Low-income Americans are particularly affected, with surveys showing that half of all Americans cannot afford a $1,000 emergency fund.
"We are thinking about ways in which we can continue to improve how our banks operate in their communities, and make it more efficient and effective," says Lindsey.
Banks have already taken a progressive approach to reducing and, in some cases, eliminating overdraft fees for consumers. CBA has produced a short list of tangible steps policy-makers can take to help consumers, for example making specific reforms that would enable banks to do more small-dollar lending.
"Similarly, in Small Business, we think that there can be a lot of streamlining in the small business lending programs to create greater efficiencies for lenders, so they can do more of these loans. There's a great appetite for our lenders to help in these areas, but we just need a little bit more attention and some steps to be taken from the regulatory world to help them do what they need to do."
At Personetics we believe that banks need to help customers anticipate possible cash flow issues by analyzing inflows and outlows and making it apparent to customers that a potential cash flow issue is on the horizon.  This unlocks the "creative power" of the institution to help customers address the cash flow situation proactively.
Huge rise in scams
Another key item on CBA's agenda is combatting fraud in the banking system, says Lindsey. CBA's members have invested huge resources into combatting fraud internally, protecting their own systems, and fighting consumer scams. She believes the government can do more on this count, to maintain consumer confidence and ensure that customers get the right information.
"There has been a huge rise in scams so we're calling on the government to step in. Whether it's the Consumer Financial Protection Bureau (CFPB) campaign to educate consumers or whether it's the FCC helping on the communication side, there's a whole number of agencies that can take very meaningful action to help consumers in this area."
Protecting consumers was similarly at the heart of her concerns when we discussed several shifts occurring in the banking system.
For example, banks are increasingly leveraging data and analytics to understand customer needs and deliver more personalized experiences. She considers this a "huge win" for banks, who are better able to underwrite and analyze consumers, as well as for consumers, as it has the potential to bring more people into the banking system.
But, she warns, "The challenge for banks is around the use of AI and the potential for disparate treatment. Banks have to think about it from all angles – how do I use this technology and harness it for good, whilst at the same time working with the regulatory agencies to make sure we can appropriately monitor it, understand how it's being used and how it's impacting consumers?"
Meanwhile Open Banking in the US is growing in a more market-driven manner versus other countries, where it is more regulatory-inspired.
"We've seen some outlines from the CFBP that really hint that banks are going to be required to give over financial information to non-banks. It's really only depositories right now, but we want to make sure that's level because that's completely anti-competitive and creates some real skews in the marketplace.
"You also have to make sure that consumers understand exactly what information's being transmitted, how it's being used by the other provider and what protections the other provider has in place."
In an environment of evolving technology, privacy considerations and customer expectations, U.S. banks and legislative bodies need to be in sync on how to embrace and inspire innovation that drives true customer value and impact.   The banking industry – and consumers – can count on Lindsey to advocate for a more promising future.
How can you listen to the podcast?
Please tune in and join me and my guests on this journey. Episodes of Banking on Innovation will be released every 2 weeks.
You can access new podcast episodes here: Spotify, Apple, and Google.
Connect with podcast host Jody Bhagat on LinkedIn: https://www.linkedin.com/in/digitalbusinessgrower
Want to explore how your bank can harness the power of AI to engage and serve customers? Request a demo now
Latest Posts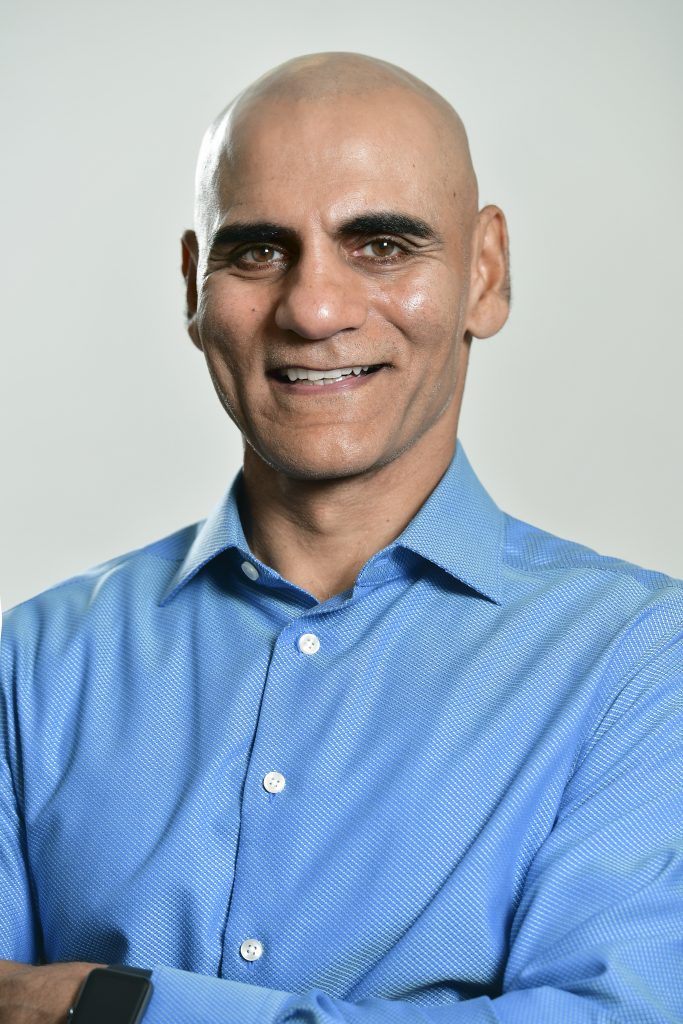 Jody Bhagat
President of Americas, Personetics
Jody brings deep operating experience in financial services – managing direct channels, launching digital ventures, and leading digital transformation programs. He was previously a Partner at McKinsey & Company, where he helped financial institutions define and execute digital transformation programs to drive customer growth and operating efficiency. Jody also served in senior digital operating roles at U.S. Bank, Wells Fargo, and Providian. In these positions, he led digital sales and service functions and direct to consumer businesses to deliver organic growth and enhanced customer experience. Jody has an MBA from Northwestern University and a BS in Computer Engineering from The University of Michigan.