January 28, 2021
Marketing to Tomorrow's Banking Customer Must be Personalized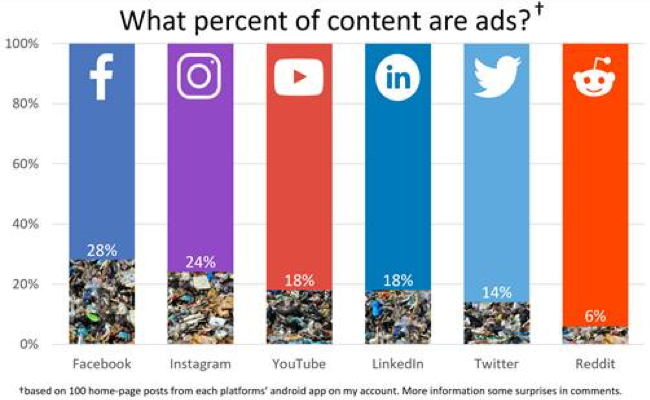 Traditional marketing in banking has focused on creating segments of customers and generating the next best action for each segment. More recently, next–gen marketing solutions refine those segments down to the individual customer level and generate a next best action per customer.  
But this approach fails the consumer. It is too transactional, establishing a relationship between the consumer and the bank in which the bank strictly advertises products and services, without providing the customer with any additional value. It is insincere—and customers can sense that. Imagine if a social media platform like Facebook only showed users ads, with no other content. Even if those ads were are relevant as possible, if ads were the only thing you saw; would you ever log back in?    As shown below, it takes a lot additional content beyond ads to create a compelling experience that excites customers and drives engagement. 
From Banking App to Financial Advisor
Banks need to shift their thinking about hyper-segmented marketing. Rather than focusing first on what products and services to sell, they are likely to sell more if they focus first on delivering valuable advice and content that drives value for the customer. Banks are facing an opportunity to supercharge their marketing by becoming a trusted advisor to their end customer. That should be their focus, especially since they hold a secret weapon that empowers them to provide the world's best financial advice: their own customer's financial data! 
Customer transaction data tells, if analyzed effectively, a thorough story about customers' real financial state, their habits, and their needs. Banks that leverage this data to more deeply understand their customers' stories can, in turn, offer more valuable advice that is hyper-targeted to each customer's unique financial situation.  
And yes, that also includes offering products and services that, when aligned with insights and advice, transform the bank into a trusted advisor. Combining these advisory insights along with marketing, analytics, and alerts engages customers with the bank for longer and more frequently. More eyeballs spend more time seeing more relevant ads, leading to higher click–through rates and better adoption. When customers see a product or service offer alongside related personalized insights, those customers are more likely to understand how the offer will benefit them, make a purchase, and report a high level of satisfaction.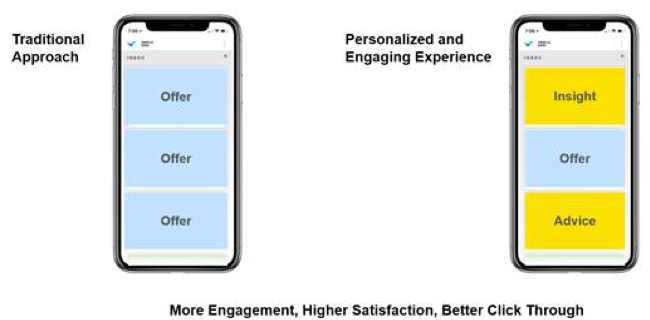 Personalized Insights to Delight Tomorrow's Banking Customer
Personetics provides banks with hundreds of out–of–the–box, personalized insights, based on customer transaction data, to help engage customers authentically and become the trusted advisor that customers seek. Banks can further differentiate and personalize using the Personetics Engagement Builder platform, which allows marketing teams to build and deploy campaigns and insights for specific customer segments. These campaigns use all the rich transaction data captured by Personetics. But they do not require a heavy in-house technology investment and they can be deployed quickly, giving banks a leg up in meeting immediate customer demands as they arise. 
Tomorrow's banking marketing will look quite different than what most customers experience today. Banks will need to think of themselves as more than just centers of financial transaction, but rather as trusted advisors. To make that transition effectively they will need to leverage their customers' financial transaction data and offer personalized insights and advice that create value. The Personetics Smart Interactions platform can help banks get there faster. 
Want to explore how your bank can harness the power of AI to engage and serve customers? Request a demo now
Latest Posts