July 6, 2020
MyState Bank Helps Customers Reach Their Banking Goals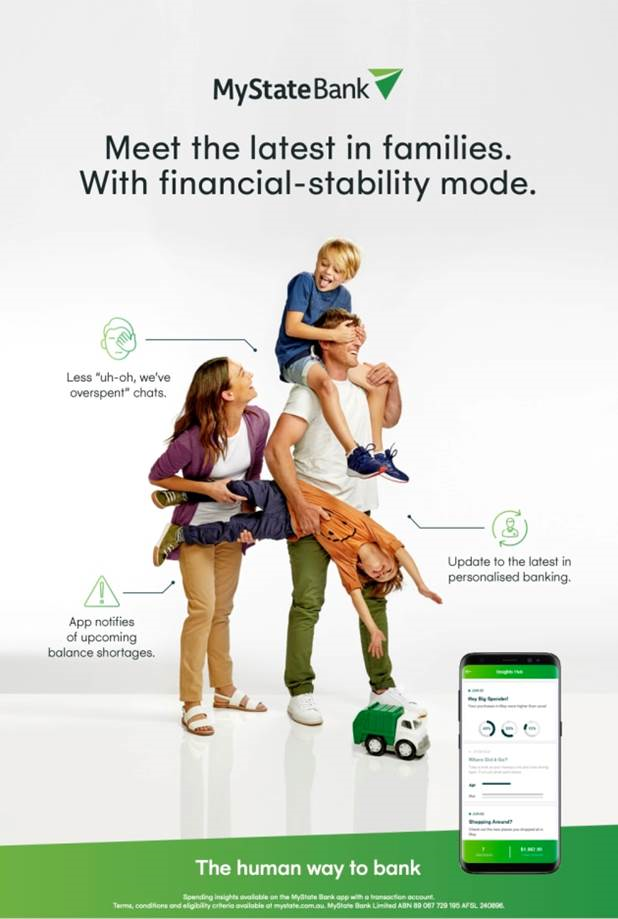 We're are thrilled to welcome MyState Bank as a Personetics customer.
MyState Bank, the banking subsidiary of MyState Limited, has become the first Australian bank or deposit taking institution to offer a holistic AI-driven banking solution with the launch of a new enhanced digital banking services including Personalized Insights and Auto-Savings Programs.
MyState is harnessing transaction data, predictive analytics and artificial intelligence to proactively offer customers timely and engaging insights and advice that enable them to manage their spending more effectively, save and invest more easily and reduce debt. As well as attracting new customers looking for a smart, personalised digital banking service, it will vastly improve the experience of existing MyState Bank customers, helping them easily reach their banking goals and achieve financial resilience.
MyState has launched a series of TVCs, billboards and digital videos highlighting the human benefit of MyState's holistic AI-driven, personalised banking technology, which can help customers manage their spending more effectively, save more easily and reduce debt, helping them get to their financial goals sooner.
Introducing, the latest in smart-spending, savings-detecting customers. Visit the full site.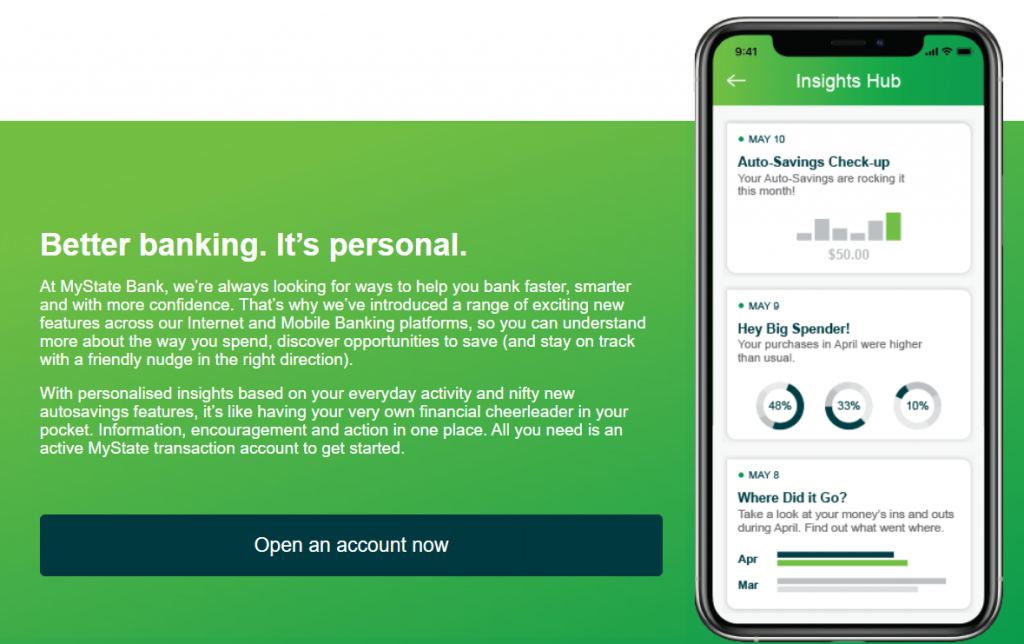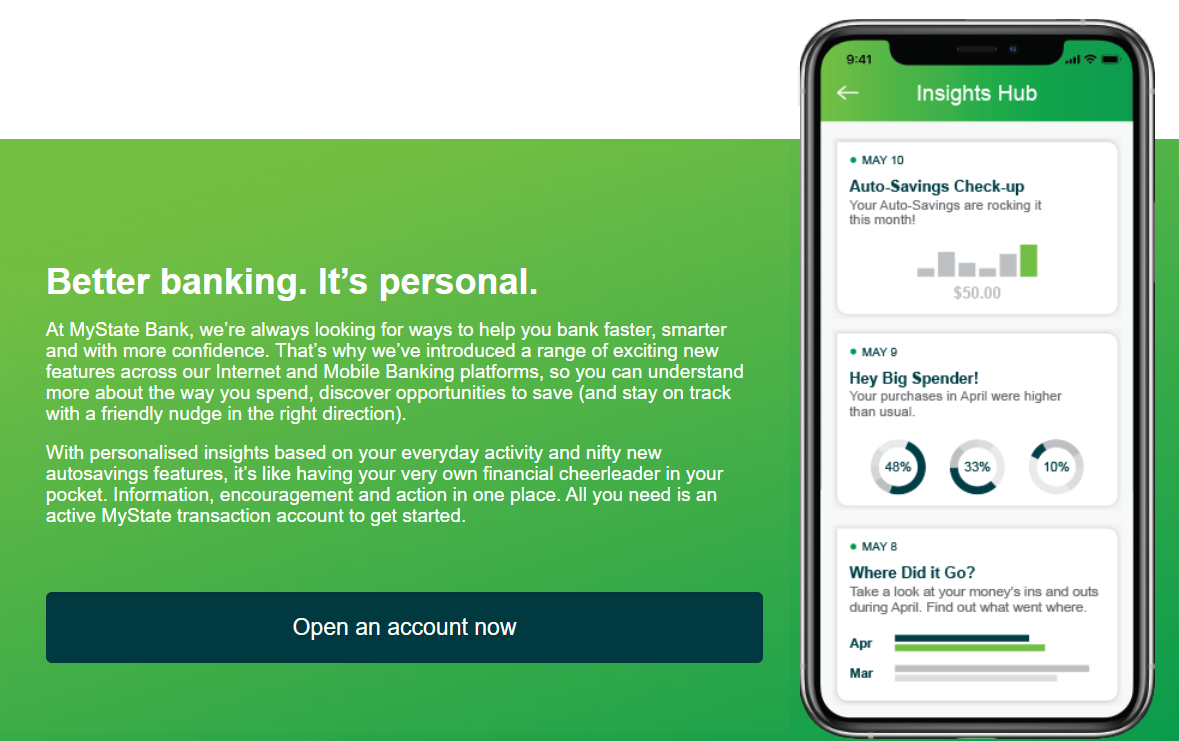 Want to explore how your bank can harness the power of AI to engage and serve customers? Request a demo now
Latest Posts