May 31, 2018
New Personetics Offering Enables Digital-only and Challenger Banks to Deliver AI-Powered Personalization in Record Times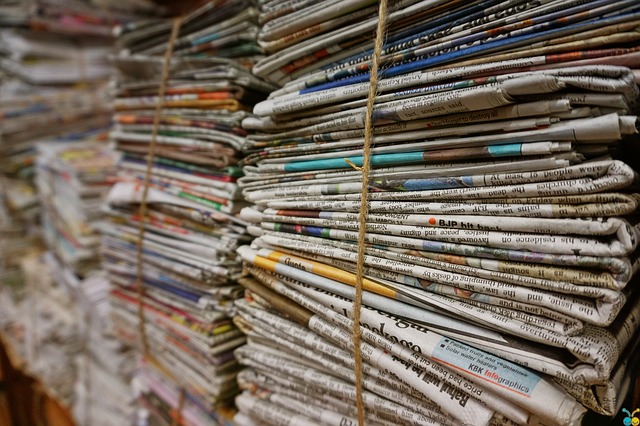 Digital-only and Challenger Banks can take advantage of pre-built solutions and a technology framework to accelerate time to market for AI-driven solutions
London, United Kingdom & New York, NY —
Personetics, the leading provider of Cognitive Banking Applications serving over 45 million customers worldwide, is lowering the barriers to the adoption of AI-powered banking with a new offering of highly customizable pre-packaged applications and rapid implementation services.
Personetics provides white-label AI-powered solutions that are used by banks to make everyday banking personal, relevant, forward-looking, and insightful. While early adopters of Personetics' solutions include six of the top twelve retail banks in North America and Europe, the company's solutions are currently deployed by a growing number of smaller institutions around the world including digital-only and challenger banks.
Designed with these new banks in mind, the combination of software and services offered by Personetics empowers digital delivery teams to embed their own version of personalization into the bank's digital experience – all with limited resources and in as little as three months.
New digital banks: the promise of personalization
To challenge the incumbents and build a customer base from the ground up, new banks promise to deliver a novel customer experience. According to author of bestselling book Digital Bank Chris Skinner, "digital banks will build trust around their brands and attract people naturally to become fans and users of the banks' apps and services, advising them at their point of living."
Attracting new customers is only the first challenge facing a new bank. These banks must prove they can become a meaningful part of customers' financial lives by creating ongoing engagement and expanding relationships to capture a growing share of the customer's wallet.
Knowing the customer and providing an ultra-personalized level of service is key to delivering on the promise of a new banking experience. Ricky Knox, chief executive of UK-based Tandem Bank explained: "Our goal is making money so easy for customers that they can just get on with their lives. With Open Banking we can use AI to get to know them better, predict their needs, and help users make better decisions about their money with minimum effort. We want to do the heavy lifting for them, so they can go about their lives without the stress of finances."
AI-powered personalization delivered in record time
The new package of software and services offered by Personetics is designed to meet the needs of digital banks for delivering the highest level of personalization with limited resources and short time-to-market requirements:
Pre-built banking content: The Personetics framework includes hundreds of pre-built insights, financial tips and personalized advice tested and proven by leading financial institutions around the globe, providing a content-rich foundation the bank can easily modify and control.
API-first approach: Using open APIs provides a highly efficient method to integrate the Personetics' AI functionality into their digital banking experience and allows banks to create their own brand identity and customer engagement strategy.
Business-oriented editing tools: Using the tools provided as part of the Personetics framework, the bank can retain complete control over the content presented to customers and develop new capabilities to support its unique preferences and business goals.
Agile implementation methodology: Building on its work with many of the world's most innovative banks, Personetics has developed a rapid implementation methodology that accelerate time-to-market and deliver a production-level solution in just 3 months.
One of the first to take advantage of these capabilities was Tandem Bank, which was able to deliver a solution to market in record time. According to Tandem's chief executive Knox, "The Personetics Cognitive Banking Brain provides great AI capabilities with prebuilt insights which enable us to accelerate time-to-market and place personalised highlights in the hands of our customers sooner rather than later."
"Personalized and proactive guidance is quickly becoming a must-have requirement for banking, especially for new banks that are built on the promise of a new banking experience," said David Sosna, Personetics' co-founder and CEO. "Our mission is to deliver market-proven engagement and personalization technology that is quick and easy to deploy so digital banks can focus their resources on their go-to-market strategy. We are excited to collaborate with the world's most innovative banks to accelerate the adoption of AI-powered banking and the benefits it brings to consumers."
About Personetics
Personetics' Cognitive Banking Brain is used by the world's largest financial institutions to transform everyday banking into personalized interactions that help customers take control of their finances and reach their financial goals.
Featuring a unique combination of built-in financial intelligence and advanced cognitive capabilities, Personetics solutions make AI-powered banking a reality for over 45 million customers today –  providing real-time personalized guidance, automating financial decisions, and simplifying money management.
Led by a team of seasoned FinTech entrepreneurs with a proven track record, Personetics has been named a Gartner Cool Vendor, a Top Ten FinTech Company by KPMG, and a Top Twenty Company to Watch by American Banker and BAI.
For more information, visit https://personetics.com.
Want to explore how your bank can harness the power of AI to engage and serve customers? Request a demo now
Latest Posts