April 18, 2016
New Study Shows Banks Fall Short on Meeting Consumer Expectations for Personalized Relationships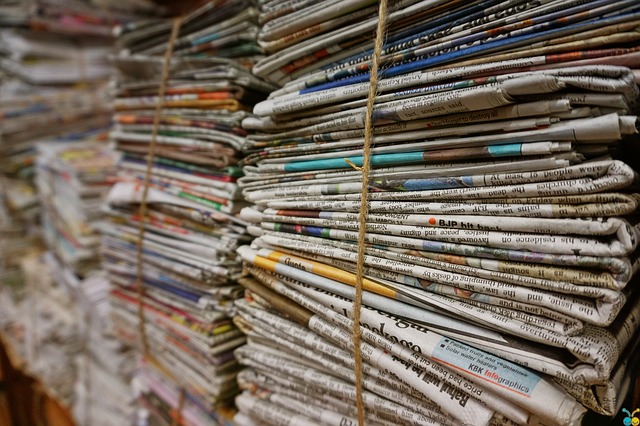 Digital Banking Report study reveals a significant gap between consumer's and financial institution's view of banking relationships.
New York, NY –  A new research published by the Digital Banking Report reveals a series of gaps between consumers and financial institutions. The report shows that banks tend to overestimate how consumers view their relationships with financial institutions and fall short on delivering the level of personalized service and advice expected by consumers.
The 64-page Digital Banking Report study combines consumer survey results conducted by global market research firm GfK with a new survey of financial institutions to determine the key beliefs, behaviors, trends and priorities related to personalization of the banking relationship.
"The study shows that consumers are concerned about their finances and look to their financial institution for personalized solutions and advice. While the relationships between consumers and their banking organization are still strong, new FinTech players and non-financial firms are upping the ante with highly customized digital solutions," said Jim Marous, Co-Publisher of The Financial Brand and Publisher of the Digital Banking Report. "We believe personalization across all stages of the consumer journey will become a key differentiator for banking in the very near future."
"While banks recognize the need for personalization, their ability to deliver personalized insights, services and offers is admittedly lagging," said David Sosna, Co-Founder and CEO of Personetics, a sponsor of the Digital Banking Report study. "Most large and midsize banks in Europe and North America have some initiative to step up these capabilities, and the leaders already have solutions in various stages of deployment."
Key takeaways of the report include:
There is a significant gap between consumers' view of their banking relationships and how banks perceive these relationships. Only 34% of consumers think their bank has their best interest in mind.
Consumers are willing to share personal information in exchange for highly personalized services and advice.
Most financial institutions view their ability to deliver real-time personalized guidance as extremely or very important.
The majority of financial institutions of all sizes are unprepared to provide personalized advice,
More information about The Power of Personalization in Banking report can be found here or by contacting marketing at personetics.com.
The recording of a webinar reviewing the report's key findings can be viewed here.
ABOUT THE DIGITAL BANKING REPORT
With a legacy of over 20 years, the Digital Banking Report is a leading source of unbiased guidance for bank and credit union product managers, marketers, and C-level executives looking to improve their digital, online and mobile products and services. Published by Jim Marous, a former banker with more than 30 years of banking industry experience, the Digital Banking Report covers the most important digital trends in depth, with strategies and tactics that can be implemented immediately. For more information, visit http://www.onlinebankingreport.com.
ABOUT PERSONETICS
Personetics redefines how financial services providers engage with their customers in the digital age. By accurately anticipating individual customer needs, Personetics enables financial institutions to meet increasing customer expectations, providing timely and relevant self-service and guidance at each step along the customer journey. Powered by the Personetics predictive analytics platform, institutions are able to deliver a highly personalized digital experience that elevates customer engagement, affinity, and trust.
Founded by a team of seasoned FinTech entrepreneurs with a proven track record, Personetics has offices in New York, London, and Tel Aviv. For more information, visit https://www.personetics.com.
Want to explore how your bank can harness the power of AI to engage and serve customers? Request a demo now
Latest Posts