October 27, 2014
One Approach to Solving Big Data Challenges: Think Small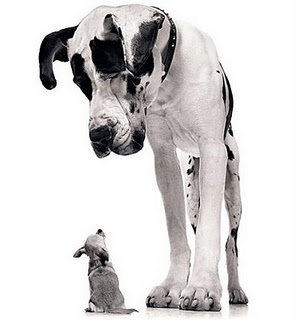 It's still early days for big data, and nobody knows this better than retail banks.  According to a new Aite Group report on global bank IT strategy and spending, the category "Big Data analysis tools" received the highest level of dissatisfaction and was also the technology in which banks were most likely to increase spend.
For retail banks in particular, the big data phenomenon presents an interesting set of challenges.  On the one hand, these financial institutions have more valuable insights into customer behavior than many businesses.  On the other, getting a handle on that data and determining how best to use it has proven quite difficult.
One path forward can be found in thinking a bit smaller.
To-date, most retail bank big data initiatives have focused on aggregating enormous sets of multi-channel customer data to provide strategic insights for the organization on how best to market to different types of customers.  But what if that logic were turned upside down?  What if the banks used their data trove, not to find out how to market, but to help their customers get more from their banking experience?
Borrowing from lessons learned in the world of consumer fraud protection, it is easy to see how useful it can be to focus technologies on smaller scale, individual issues, such as aberrant purchases or suspicious-looking patterns of customer behavior.  What if that type of highly targeted approach was applied to helping customers become better managers of their finances?
That's exactly what we do at Personetics and the outcomes are proving to be successful.  Consumer interactions with banks tend to revolve around challenges and unmet desires:
"I have a series of bills coming due this month and I want to be sure enough checks have cleared to cover them."
 "I am planning a big trip abroad and I want to avoid foreign exchange fees." 
"I really want to buy a new car, but I'm not sure I can afford the monthly payment."
Thinking small about these individual challenges and combining that with predictive analytics that enable the bank to know when a customer may be thinking about these issues is a powerful way to serve the customer.
Is that big data?  Yes, but it's also small data.  The focus on individual needs and benefits is the key.  By using their considerable data resources to focus on the real-world concerns and aspirations of their customers, retail banks are sitting on the keys to unlocking a new revolution in customer loyalty.
Want to explore how your bank can harness the power of AI to engage and serve customers? Request a demo now
Latest Posts