January 13, 2022
The Person Behind Personetics: Baruch Bogale is Building a Diverse, Multi-Talented Team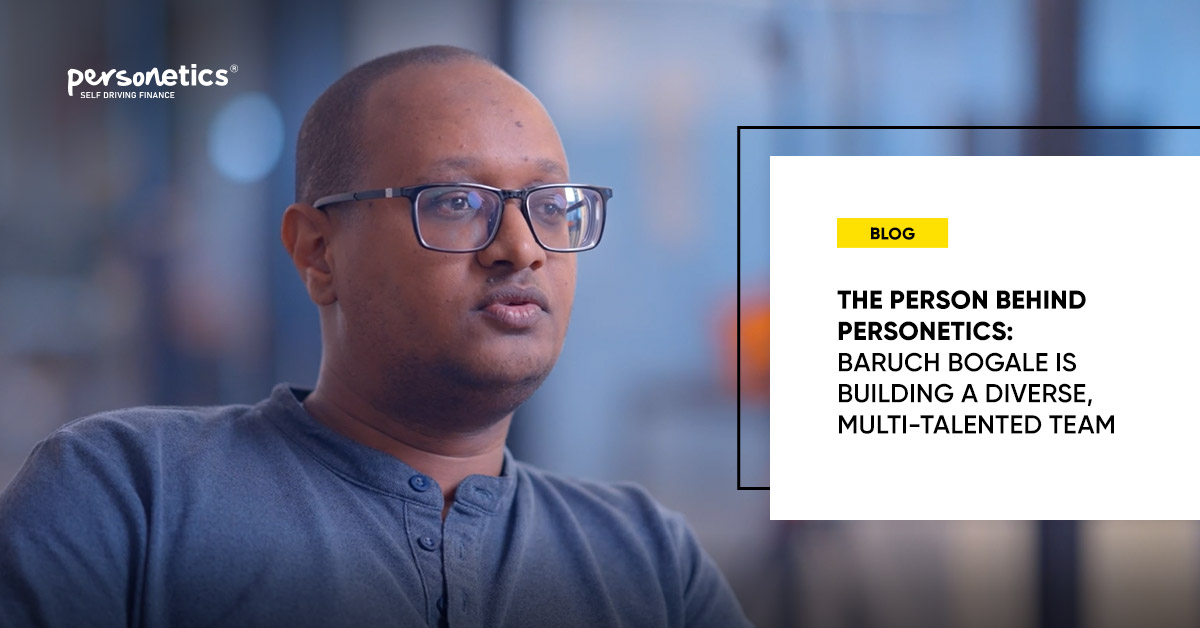 At Personetics, our company culture is all about respecting and celebrating people for who they are. We have built a team of great people from all cultures and from all walks of life, in our headquarters in Tel Aviv, Israel and in our many offices and remote working locations worldwide. One of my favorite success stories of how we're building our team at Personetics can be found in the Content Quality Assurance (CQA) Team, which includes some people who are neurodiverse or on the autism spectrum.
Baruch Bogale is the Personetics Content QA Team Leader, based in Tel Aviv. His story is a perfect example of how the Personetics team works together to draw upon everyone's strengths to deliver great results for our clients' businesses and for the people they serve.
At our company, we are motivated by a sense of mission to help improve financial wellness for people all over the world. Baruch and his team live that mission every day.
How the CQA Team Helps Create Better UX Design
Personetics solutions need to have the highest levels of QA. We tailor our offering to the client's specific requirements, with design thinking about the overall look and feel, conveying the client's language, and matching the client's branding.
To make this happen, it takes a team of dedicated people doing time-consuming, detail-oriented work.
"On the Content QA Team, we get designs from designers, and we need to compare them to spec, to make sure developers got the details right, such as colors, fonts, and sizes," Baruch said. "We make sure buttons are working; we test on multiple devices, mobile and web. At any given time, there are several apps that we're working with, including the Personetics app, Engagement Builder, all those platforms the team is testing daily."
The Content QA Team helps ensure that Personetics' partner banks can create the right user experience for their customers, with all the features and functionality that the bank's customers love.
"Human touch is very important in QA work," Baruch said. "We can automate some of these tests, but I want my team to experience the user's perspective, how the button feels, how to scroll, how to switch between pages. This is just as important as automated tests."
Why Quality Assurance Drives Business Impact
In Quality Assurance, it is important to pay close attention to details. The CQA Team can be the first line of defense to identify UI issues, avoid errors, and make sure our clients get the best results.
The CQA Team serve as the eyes and ears of the customer. Before a Personetics solution ever sends insights to customers' phones, our CQA Team is there to be a watchful set of eyes, to test the user experience, and to find ways to improve.
Making a Career Change: From Social Services to High Tech
Baruch has worked at Personetics for almost 3 years. Before he joined Personetics, he used to work in social services for a nonprofit organization that provided supportive housing for people with autism.
Baruch's previous career experience particularly made him a great fit for Team Leader of the CQA Team.
"I lead a group that includes neurodiverse employees, and this is something that I'm very proud of," Baruch said. "From Day One, for me, I thought, 'this is beautiful.' Not many companies are taking this approach. But at Personetics, if you look across the company at so many of our teams, development, automation, CQA, someone on the spectrum is on every one of these teams. People on the spectrum are doing a wonderful job, and they deserve to be here. We're not hiring them as a charity act, it's not something where we're doing a favor."
We are proud to create a company culture where people with many different perspectives and strengths can work together as one.
Building a Culture of Supportive Coaching
Diversity is not just about hiring, it's also about making people feel welcome and supported so they can be successful and so they will want to stay. Personetics has employees from all cultural and religious groups across the world.
In his role as CQA Team Leader, Baruch sometimes must help people navigate the challenges of their job, or deal with disappointment. The skills and experiences that Baruch has gained in his previous career have helped him be a great coach and communicator for people with different personalities and working styles.
Sometimes people who have great skills for QA work also have exacting standards for themselves, and they might struggle to relax or to let go of a mistake.
"The people on our team who are neurodiverse have a high ability at work, but sometimes they need just a little bit of help," Baruch said. "I help them do networking, be themselves, and be productive in the best way possible."
Personetics employees tend to have a "work hard, play hard" mindset: we want people to challenge themselves and grow, but we don't want people to burn out. Baruch helps his employees with compassionate coaching. The entire group works together as one.
"I worked with the team to try to help them relax, understand that mistakes happen, and not put so much pressure on themselves," Baruch said. "We really try to support everyone in this way, whether they are neurodiverse or neurotypical: what do you need to do your best work and be your best self? We try to meet people where they are."
At Personetics, we believe that people with all kinds of perspectives and skillsets can be a good fit for the larger team. Baruch's team shows it every day, with a supportive environment and great teamwork. Thank you to Baruch and the CQA Team for everything you do to help create the future of Self Driving Finance!
Baruch Bogale's Content QA Team is a wonderful example of how Personetics celebrates diversity.
Ready to take the next step in your career at a fast-growing, diverse, international tech startup? Check out our job openings in Tel Aviv, the U.S., Asia, and other locations worldwide: Personetics Careers
Want to explore how your bank can harness the power of AI to engage and serve customers? Request a demo now
Latest Posts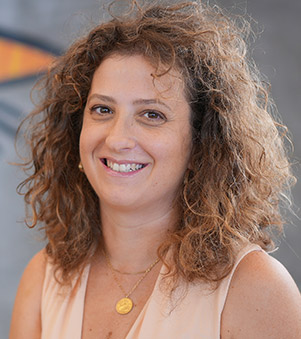 Shlomit Berger
VP Human Resources
Shlomit Berger is an accomplished Human Resources professional with over 10 years of experience as an HR leader in the Israeli technology sector. Prior to joining Personetics, Shlomit was an HR Manager and Business Partner at leading global organizations including Intel and Telefonica, where she contributed to the growth of their Israeli subsidiaries and the ongoing integration of these business units into the company's culture and organizational structure. Shlomit holds a BA in Psychology and Management and an MBA from Ben-Gurion University.