Personetics Insight – User Conference 2020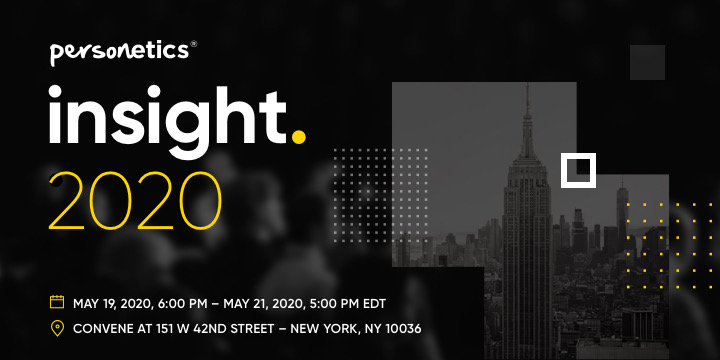 IMPORTANT – Changes to the Personetics Insights Customer Event
At Personetics, nothing is more important than the health and safety of our customers, partners and employees. Over the last few weeks, we have been closely monitoring the evolving situation with the COVID-19 Coronavirus outbreak to ensure we are taking every precaution to look after our community.
After careful consideration and in accordance with health guidance from the CDC, WHO, and other health authorities, we have decided to cancel the physical Personetics Insight event in New York City in May.
Over the coming weeks, we will explore other ways to evolve Personetics Insight to best connect with our International customer community and we will update accordingly.
For additional questions, please contact marketing@personetics.com.
Thank you for your understanding.
David Sosna
Co-Found and CEO



Bringing together the brightest minds in banking for an exclusive peek into how to drive personalized customer engagement.
Join us for our 2nd annual Personetics Insight Customer Event – where the brightest minds in banking come together for two days of innovative speakers, panel discussions, networking sessions and customers stories on how to drive personalized customer engagement.
Get inspired by in-depth and behind the scenes case studies from leading banks who are differentiating themselves by using Personetics' Engagement Platform.
Explore and connect on the concepts that will matter most in 2020, including customer engagement, personalization, product adoption, artificial intelligence, and driving ROI.
Hear from the leadership of Personetics about how our vision, products and solutions are evolving to help you lead the next banking revolution.
Build and expand your network with a distinguished delegation of thought leaders and senior banking professionals from around the world.


We are thrilled to announce our keynote speakers for the event.




 C-level and senior management in banks' digital and retail groups
Managers of customer engagement and personalization projects
6:00pm-8:00pm: Pre-Conference Reception Cocktails
Wednesday, May 20
8:00am-9:00am: Breakfast and Registration
9:00am-12:00pm: Morning Sessions: Keynote, Company Update, Customer Case Studies
12:00pm-1:00pm: Lunch
1:00pm-5:00pm: Afternoon Sessions: Product Roadmap, Best Practices, Customer Case Studies
5:00pm-6:30pm: Break
6:30pm-10:00pm: Dinner, Outing, and Activity
Thursday, May 21
7:00am-7:30am: Yoga Class / River Run (optional)
8:00am-9:00am: Breakfast
9:00am-9:40am – Keynote: Alan McIntyre – Senior Managing Director Global Banking – Accenture
9:45am- 12:00: Morning Sessions: Round Tables, Customer Case Studies, Metrics & KPIs
12:00pm-1:00pm: Lunch
1:00pm-4:30pm: Afternoon Sessions: Product Feature Deep Dive, Customer Case Studies
4:30pm-5:00pm: Wrap-Up, Feedback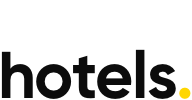 We have secured a discounted rate at two hotels in very close proximity to the hotel. This is a limited room block so book soon.
We recommend checking in on May 19 and checking out on May 21. The discounted rate is available for serveral days before and after the event.
REGISTER: