June 14, 2023
Personetics Podcast EP07 With Hans Morris from NYCA Partners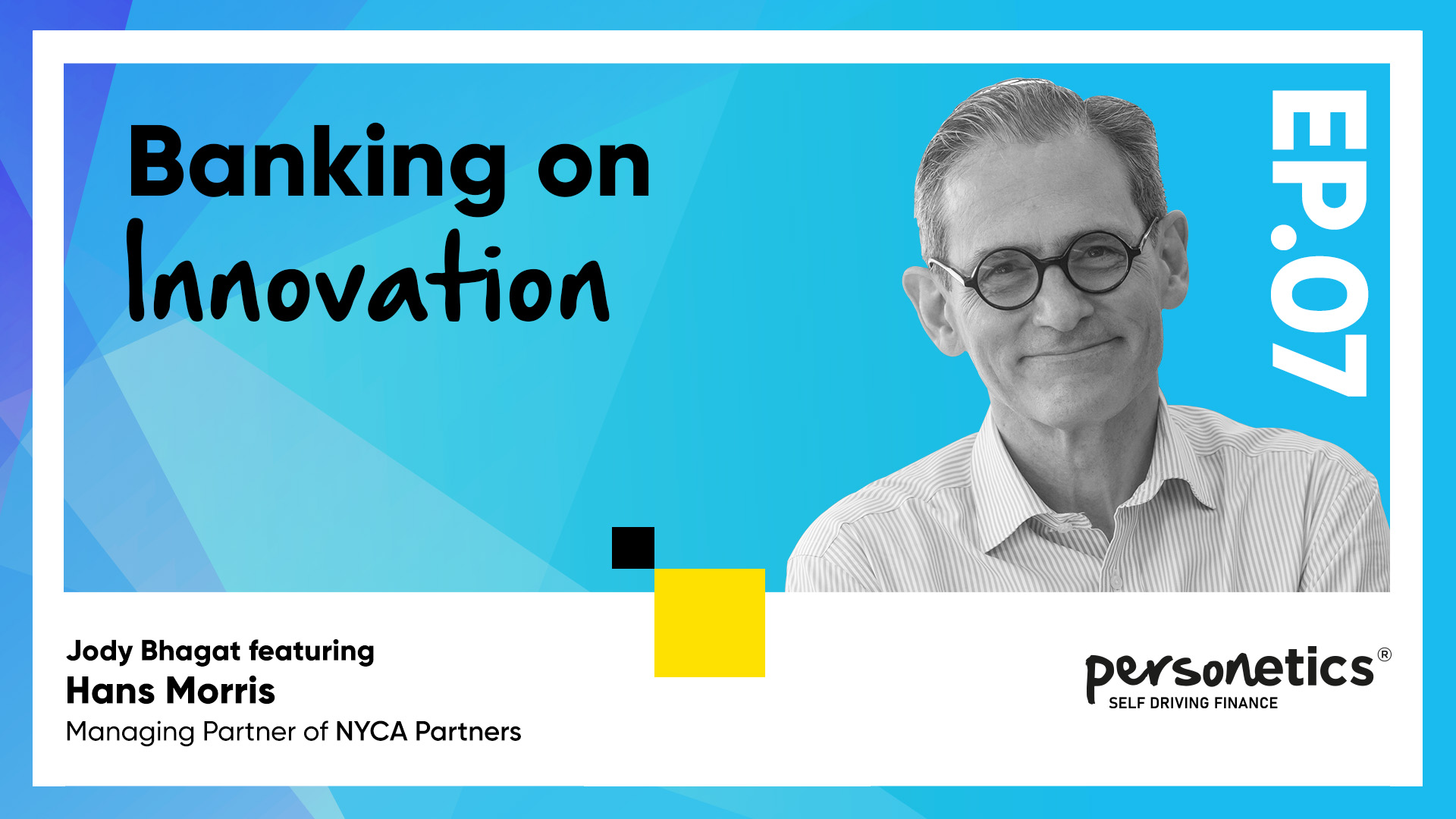 In this Personetics podcast Banking on Innovation episode 7, our guest is Hans Morris, Managing Partner of NYCA Partners, a premier venture capital and advisory firm focused on the fintech sector. Hans brings a unique perspective because of his rare blend of investment savvy, extensive operating experience and deep fintech knowledge. His former roles include President of Visa and CFO, Markets and Banking at Citigroup.
Meanwhile NYCA has an enviable roster of Limited Partners, highly accomplished former industry executives who operate as advisors to portfolio companies. Hans serves as a member of the board. He argues that if banks want to lead in innovation and quickly improve customer experience, they must learn how to develop strong relationships with fintechs. The best fintech companies will prefer to work with banks that have created a working environment that is conducive to cooperation.
To earn "the reputation of being good to work with," banks must demonstrate that they make good decisions quickly, will implement technology that works, are fair and straightforward to deal with and won't give their partners the run-around. To make this happen, the bank's CEO and senior management must take ownership of innovation in their organisation rather than delegating it to a technology team.
"I don't see this as a technology problem – it's a leadership issue," says Hans. PLUS you'll discover:
Why every bank needs a "3 meetings to POC" rule –
4 ways for banks to attract top fintech companies –
How fintechs are extending the customer franchise – and how they can help banks do the same –
The biggest technological challenge facing banks and credit unions –
4 criteria for banks to measure the success of their interactions with customers
Want to explore how your bank can harness the power of AI to engage and serve customers? Request a demo now
Latest Posts