July 2, 2020
Personetics to Expand Services Using Microsoft Azure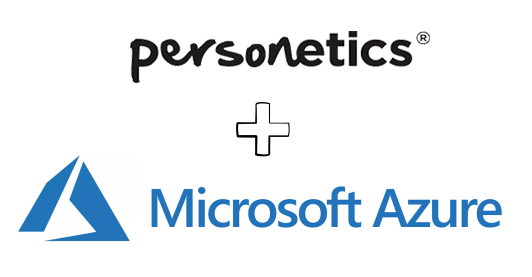 Global collaboration benefits banks embracing Microsoft Azure and Dynamics 365 who are looking to bring real-time, proactive, financial-driven insights and advice to their end customers and bankers.
New York, July 2, 2020 – Personetics, with headquarters in Tel-Aviv, London, New York City and Singapore, is working globally to help banks more quickly and effectively offer personalized and proactive financial insights and advice to their retail, small business and wealth management customers via Microsoft Azure, Azure AI and Dynamics 365 integration.
With several global banks already in varying stages of production, Personetics' leading bank-specific AI models help banks turn financial data into proactive, personalized real-time insights and advice for banking customers and their bankers. By using Personetics' Data-Driven Engagement and Personalization offering on a cloud environment powered by Azure, banks can get a deeper understanding of each client's financial behavior by uncovering trends, patterns and latent needs in their transaction data.
Also being announced is Personetics tight integration with Dynamics allowing banks to combine Personetics' analytical models with Microsoft's leading CRM capabilities to equip bankers with a more personalized, relevant and holistic customer understanding in an omni-channel environment and the ability to foster a deep and meaningful relationship with clients using financial data-driven insights and advice.
Particularly relevant in light of the current financial and humanitarian catastrophe of COVID-19, Personetics' Personalized Engagement Platform helps banks quickly identify those customers showing signs of financial stress and reaches out and helps those customers become financially resilient with specific and personalized insights and actionable recommendations.
"We are thrilled to collaborate with Microsoft and are already seeing impressive results," said David Sosna, CEO of Personetics. "We've seen great momentum around Microsoft Azure in the market with several projects already in the works. Banks already utilizing Azure are looking for ways to build long-term relationships with their customers by understanding the complexity of their financial situation and proactively offering personalized insights, advice and recommendations that drive them to better financial wellness and significant business impact."
Personetics data-driven personalization and customer engagement platform for financial services, utilizes AI and Machine Learning to analyze information in real-time to understand customer behavior to better anticipate financial needs and act on their behalf. Personetics enables banks to offer daily insights, financial advice, and wellness programs to their banking customers.
David Koscheski, Director, U.S. Financial Services at Microsoft said, "Working with Personetics comes at a time when customers are turning to their banks for more support. Banks worldwide are embracing the cloud to accelerate key business initiatives and Personetics AI-driven offering can provide more personalized and meaningful moments between banks and their customers. The regulatory compliance, security and resiliency provided by Microsoft Azure when integrated with Personetics' personalized financial recommendations and automation, offers banks the ability to engage proactively with their customers – delivering a more authentic and responsive differentiated level of service."
Want to explore how your bank can harness the power of AI to engage and serve customers? Request a demo now
Latest Posts