November 7, 2019
Personetics Wins UBS Future of Finance Audience Award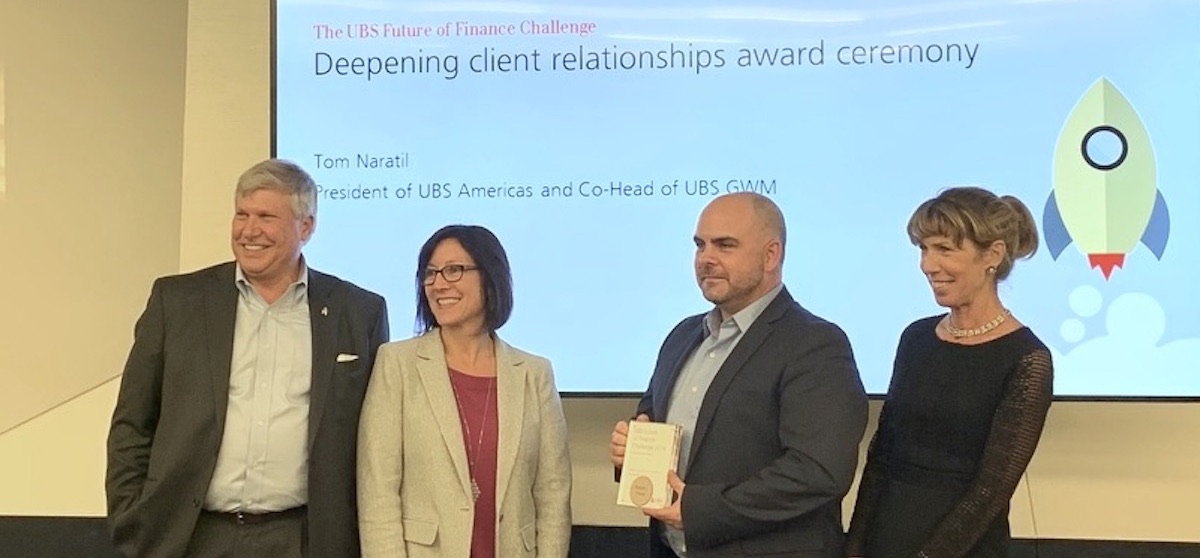 Beating out a field of 150 applicants featuring fintech's finest solutions at the New York Regional Finals, Personetics emerged as the 'People's Choice' winner in the UBS Future of Finance Challenge for the ability of Self-Driving Finance™ to deepen client relationships. 
Recognizing that innovative solutions and the technology that empower and enable their fulfillment are an essential priority for the financial services industry, UBS, in collaboration with Deloitte and 100% Open, presented the Future of Finance Challenge to find companies "that think they can change the way finance works and how banks meet their clients' needs." 
Since Personetics' Self-Driving Finance platform has already advanced to be the global leader in AI-driven customer engagement, fundamentally changing the everyday relationship between bank and customer from a transactional model to one of proactive engagement and automated money management, that sounded like a challenge that we could not let pass by.  
Through the use of artificial intelligence, predictive analytics, and machine learning to safely and effortlessly guides consumers and businesses toward their financial goals, Self-Driving Finance solutions enable banks to increase engagement, balance growth, loyalty, and new customer acquisition by delivering everyday banking experience that are frictionless, personalized, and focused on the financial wellness of the consumer. 
Our focus in developing Self-Driving Finance has always been on how it changes the relationship between customer and their advisor for the better from both perspectives," according to Scott McQuilkin of Personetics. "Automated finance, when done right and at scale, puts the digital banking experience at the center of the customer's financial life and supports the firm's human advisors, providing real-time insights and advice that has delivers a tangible improvement to their financial wellbeing. It's harder to find a better example of deepening a relationship than one that builds trust."  
"Innovation is about the art of the possible, not just what we can accomplish today," said Sabine Keller-Busse, UBS Group Chief Operating Officer. "If you think about all of the people who had a chance to participate, from the business, operations, and technology, any of the many exposures can spark an idea for their work. It's those sparks that we're triggering, and the UBS Future of Finance delivers that with enthusiasm." 
Personetics is grateful for having been allowed to compete in the UBS Future of Finance Challenge and proud for having been recognized as the audience's favorite fintech solution for "Deepening Client Relationships". 
Want to explore how your bank can harness the power of AI to engage and serve customers? Request a demo now
Latest Posts