2024 Deposit Generation and Optimization Trends
According to a recent study, more than 82% of Americans express a keen interest in seeking advice from their bankers regarding their personal finance goals, with a specific focus on improving their financial situation through saving and budgeting.
In this economic environment, financial institutions hold the responsibility to help their customers improve their financial wellness.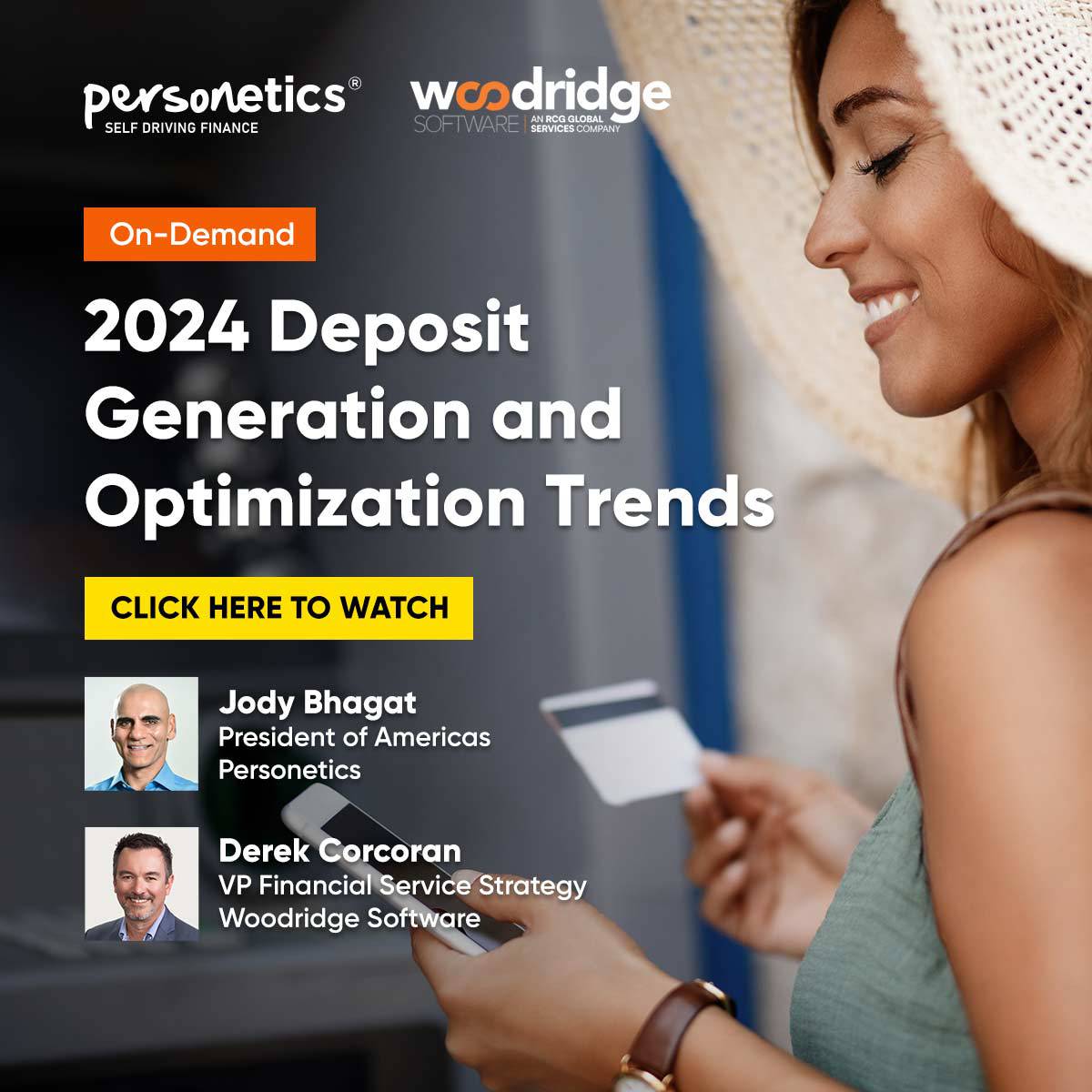 Watch this webinar to explore key topics in the current banking environment and discover actionable solutions that can help you meet customer expectations. Learn how to boost existing account deposits by over 10%, with stats showing a 20% increase in savings accounts opening rate and an increase in average annual savings to $2,450, including:
The rising rate environment.
Open banking benefits.
How to grow and retain deposits with financial data analytics.
The end of traditional PFM.
Customer financial data as an asset.
In this webinar, learn how you can provide your customers with the support they want and need: hyper-personalized and proactive solutions for managing their finances.
Identify deposit opportunities, boost customers' savings, and gain measurable impact.

Featuring:
Derek Corcoran, VP Financial Service Strategy at Woodridge Software.
Jody Bhagat, President of Americas at Personetics.
Leave your email here and we'll send you the webinar