[Webinar Replay] Anticipation, Action: Get Ready For The Future Of Digital Banking Experiences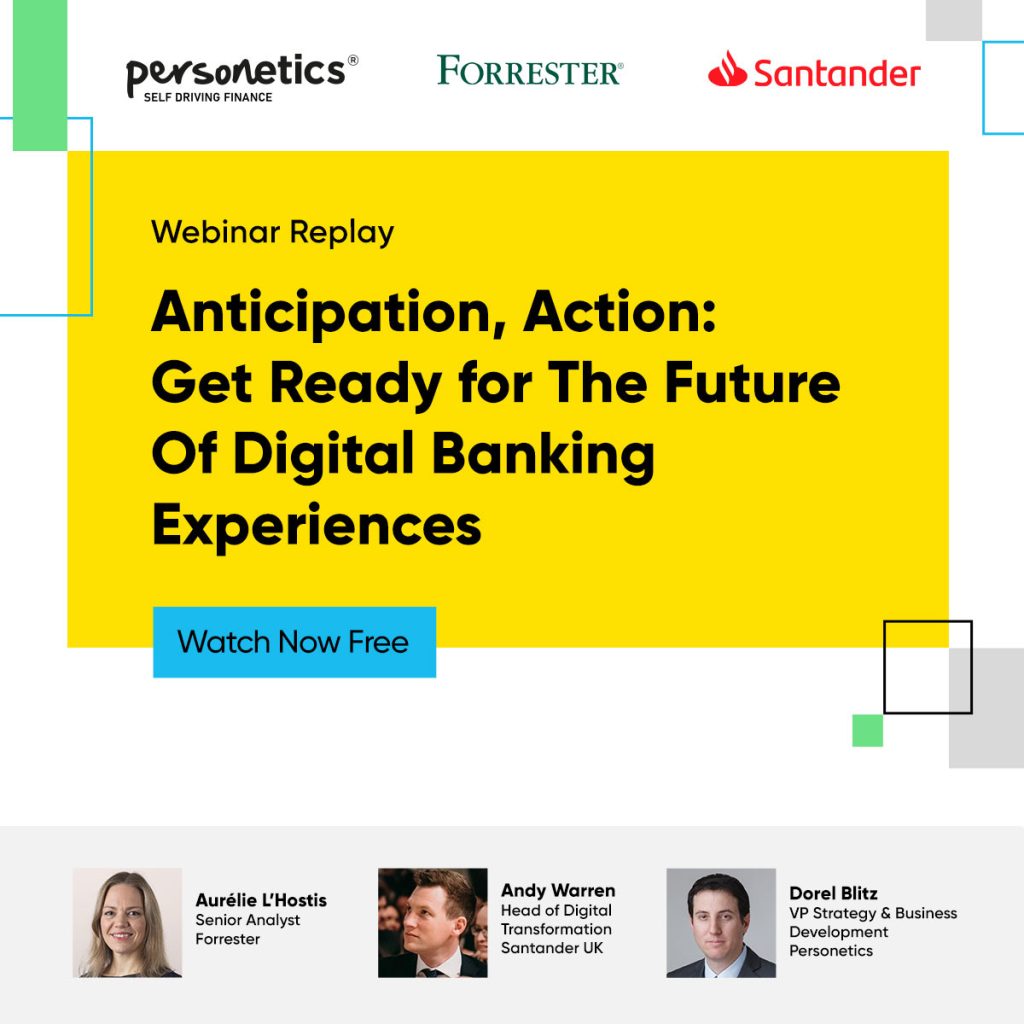 Today's digital financial experiences place too much cognitive load on the consumer. Increasingly consumers seek convenience through right-sized, right-timed, and contextual experiences. In the future, they will expect financial services firms to anticipate their needs and act on their behalf. In this webinar, hosted by Personetics, and featuring guest speakers, Aurélie L'Hostis, Senior Analyst at Forrester Research, and Andy Warren, Head of Digital Transformation at Santander UK, attendees will learn about:
The future of autonomous digital financial experiences

The most important emerging technologies

financial institutions

need to use and prioritize to anticipate customer needs

How to drive business impact within the context of digital experiences
Based on new bank research, Andy Warren, Head of Digital Transformation at Santander UK, will share the bank's digital personalization strategy that supports their customer's desire to take greater control of their personal finances in 2021. Santander's digital tool, My Money Manager, works to proactively help their customers make better financial decisions by tracking spending patterns, spotting potential savings opportunities and proactively reaching out when better options are found.
Working with Personetics to deliver My Money Manager has helped Santander:
Quickly release relevant technology and product offerings to their customers

Provide a two way digital communication channel with their customers

Continuously improve their support for customers with new insights and  offerings
Dorel Blitz, VP Strategy and Business Development at Personetics, based on years of experience with leading global banks, will explore the roadmap that banks are taking towards hyper-personalized digital banking experience. Dorel will explain:
The anatomy of proactive financial insights and the largely untapped power of a bank's real-time transaction data

How AI and predictive analytic models are used to anticipate a customer's next need

The best-of-breed personalized experiences banking customers are beginning to expect from their banks

The core metrics that will prove business impact for the short and long term
Speakers:
Aurélie L'Hostis
Senior Analyst
Forrester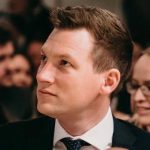 Andy Warren
Head of Digital Transformation
Santander UK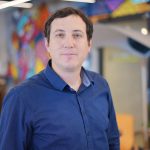 Dorel Blitz
VP Strategy & Business Development
Personetics