Winning the Battle for Deposits: Unlocking the Value of Transactional Data
Engaged bank customers yield 15% higher deposit balances. Learn how you can leverage your customers' financial data to attract, retain and grow deposits.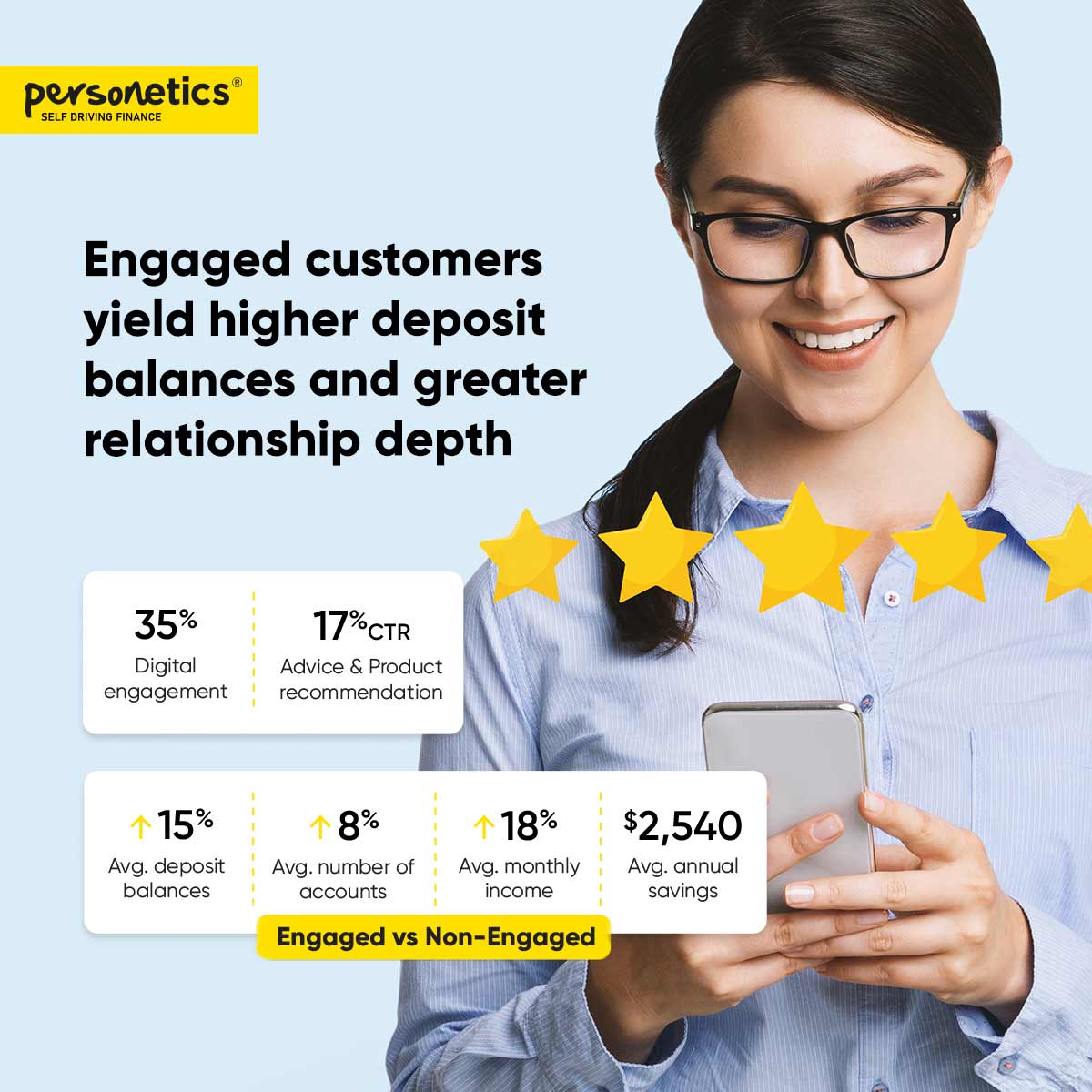 Unlock the value of transaction data and build a winning deposit strategy.
Identify and act upon deposit outflows and opportunities, foster engagement, and build customer loyalty.
Drive customer engagement and financial well-being with proactive trackers and money management recommendations.
Boost deposits with actionable saving recommendations based on an analysis of your customers' internal or external transactions, and balance forecast.
Retain customers and grow deposits with goals-based savings, and automated savings journeys that help your customers stay on track and achieve their financial goals.
Discover deposit vulnerabilities and opportunities you can act on with in-depth customer financial intelligence that enables you to understand your flow of funds, increase sales productivity, and optimize your campaigns.