Hyundai Card Uses Personetics to Create a Market-Leading Personalized Credit Card Experience
Overview: 'Super Customization' to Better Manage Finances and Lifestyle
Hyundai Card, the leading provider of credit cards tailored to customer lifestyles in South Korea, started to prioritize personalization as part its digital offerings. The company sought to employ a strategy of data science-enabled 'Super Customization', moving away from simple and inefficient mass marketing activities, and toward a more personalized approach that made its 3.7 million app users feel cared for.
To position itself as a market leader, boost customer engagement and truly differentiate from the crowded credit card marketplace, Hyundai Card determined it was time to depart from its modus operandi of developing all technology in-house and ventured on its first ever fintech partnership with Personetics. Joining forces with Personetics allowed Hyundai Card to leverage the global experience, library of over 250 built-in personalized financial data-driven insights and advice, and, the real game-changer, the Engagement Builder insight customization tool. This enhanced functionality, added to the existing Hyundai Card services, and gave its customers a truly unique and useful in-app experience – generating an average customer satisfaction score of 4.7 out of 5 and click through rates of over 15% and are expecting to increase up to 20% at the end of this year.
"Hyundai Card rapidly pushed ahead its collaboration with Personetics to gain a competitive edge in the market by offering an advanced PFM and personalized engagement service which provides its customers with practical insights and highlights Hyundai Card's winning points," says Hyundai Card CEO Ted Chung.
Challenge: Building a Customer Engagement Offering to Stand Out
A great digital product for customer communication wasn't enough. In an increasingly competitive market with many South Korean financial companies launching personalized money management services, Hyundai Card needed to stand out. Most companies' PFM offerings were based on basic transaction data, such as monthly spending and spikes in certain categories, without proactive personalized guidance and advice that would impact a customer's spending and financial habits.
Hyundai Card identified an opportunity to advance ahead of its competition by providing customers with personalized insights and advice they could use to make more informed spending decisions, while also highlighting the many benefits of its credit cards. "Hyundai Card prides itself on personalized financial and digital services, so it was imperative that we move beyond standard PFM, and provide genuine value to our customers through a new, unparalleled level of personalized insights with a clear and significant business impact," explains David Deok Hwan Kim, Head of Card Business at Hyundai Card.
When customers chose to log in to the Hyundai Card app, the company wanted them to do more than check their monthly spending. Hyundai Card envisioned their customers using data and insights to better manage their personal finance and lifestyle – to feel more cared for, and ultimately engage more with the card.
Solution: Data and AI-Driven Insights that Create Genuine Value
Personetics' technology enabled Hyundai Card to truly understand its customers' transaction behaviors in real-time and supply them with useful insights such as spending forecast based on recurrent activities, duplicate charges, subscription cancellations, category anomalies and an additional line of credit for eligible segments. Hyundai Card used a combination of Personetics' out-of-the-box rich insights, and custom insights built through the Engagement Builder to create unique offerings for its customers.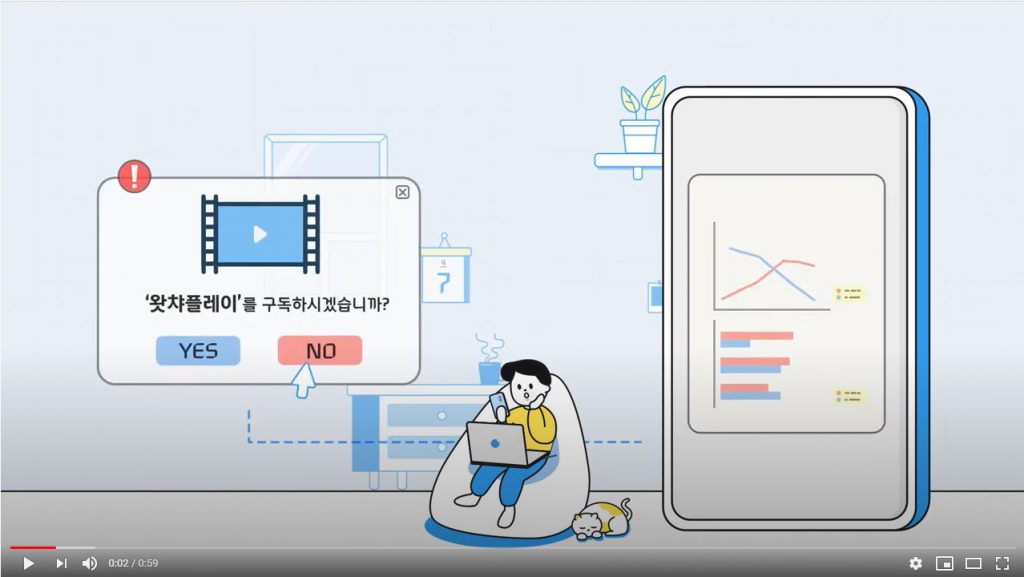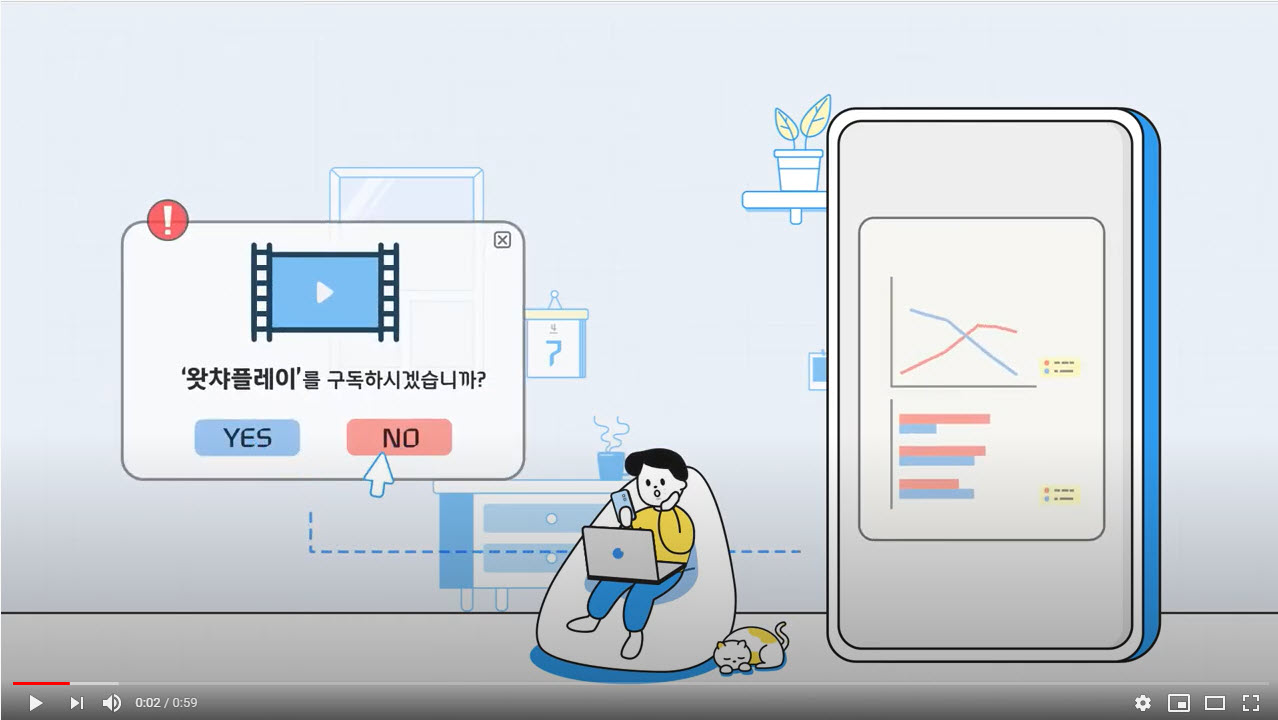 Personetics Engagement Builder tool allows customers like Hyundai Card to quickly respond to market changes by creating, managing and executing their own unique insights and financial wellness programs.
Hyundai Card was able to quickly publish custom insights in response to its customers' needs, to new offerings and partnerships, and to unforeseen environmental and economic shifts such as the COVID-19 pandemic – all without involving its IT team. For instance, offering more online benefits while stay-at-home policies were in effect, offering to split large payments or defer payments to reduce financial stress and increase LOC for eligible customers.
"…the Engagement Builder can allow marketers to plan and create insights and deploy them in the app in only one or two days with a few clicks, a job which would have taken more than a month had it gone through Hyundai Card's internal development process," says Kim.
Results: Helping Customers Feel Taken Care Of
Customized and personalized offerings helped Hyundai Card customers feel truly cared for. Customers now benefit from unique insights not available from other credit card companies. Hyundai Card delivers insights quickly and when most relevant, so customers feel that their credit card company responds with a sense of urgency to their needs, allowing them to lead improved financial lives.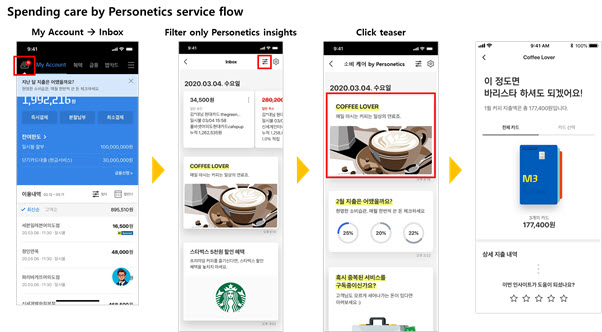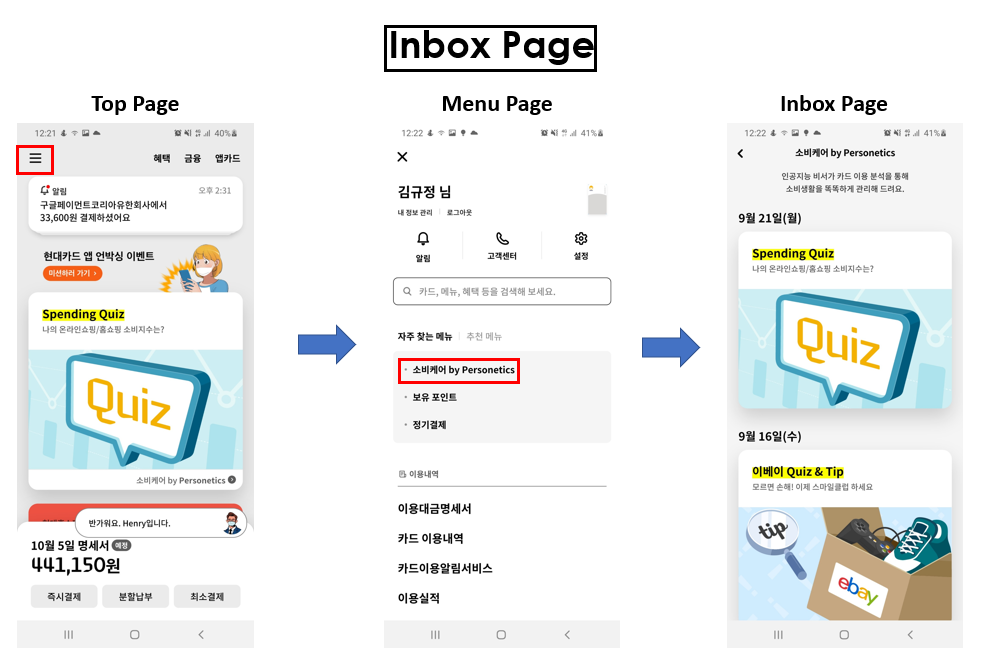 Hyundai Card can respond quickly to evolving customer needs with hyper-timely insights.
With just a few weeks of training on the Engagement Builder, Hyundai Card's marketing team held unlimited possibility to deliver immediate insights based on customer needs. Customers have already enjoyed notifications of duplicate payments, and alerts after sudden increased spending with a new merchant – with many more insights to be introduced in the future.
Looking Ahead
Armed with this 'Super Customization', the partnership with Personetics will further validate Hyundai Card as the leading digital credit card company in South Korea. "With rich external data sources and the ability to analyze, Hyundai Card pushed ahead to gain a competitive edge in the market," says Kim.
Hyundai Card will continue to strengthen the foundations of 'Super Customization' marketing. By connecting with PLCC's, the company will expand the amount of data available and amplify the depth of its insights for customers.
In the second half of 2020, Hyundai Card plans to launch insights related to its M Point rewards program. It plans to share with customers information on missed benefits and points at the best-fit time in the customer's journey.
"We are off to a wonderful start, with the features hoping to satisfy the customers in everyday life."