[On-demand] Delivering Personalized Advice at Scale for Wealth Management
Delivering personalization at scale in wealth management requires a combination of Digital Plus Human interactions for more effective targeted engagement with clients, empowering your relationship managers to offer the right advice at the right time. It also increases your organization's efficiency and conversion in servicing and selling to customers.
We believe that personalization can help wealth management teams serve more clients more efficiently, deepen their client relationships, and grow Assets Under Management (AUM).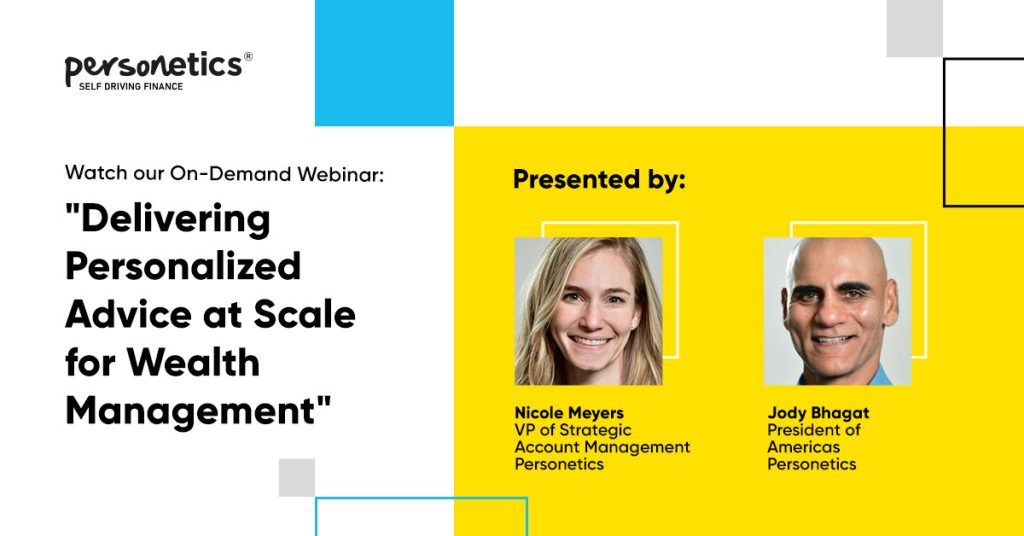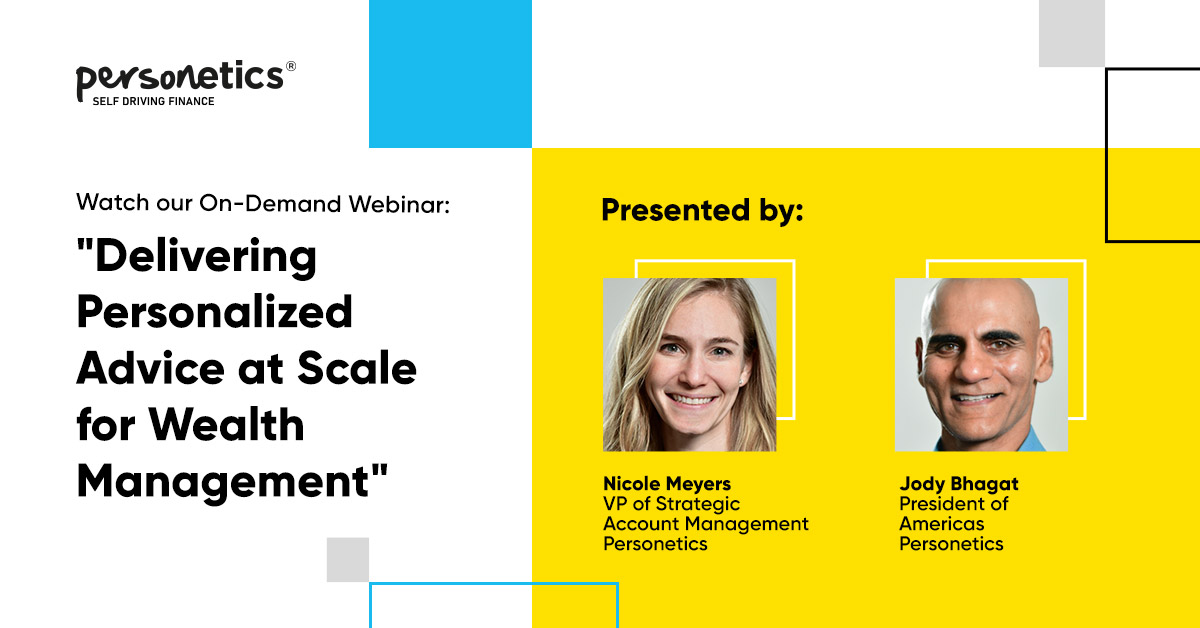 Here are a few key insights and trends about how personalized advice at scale for wealth management can become a reality for your institution, and why you should make it a priority.
Competitive Landscape: Wealth Management Needs a Digitized, Personalized Operating Model.
Serve clients across the wealth continuum
Embrace personalization aligned to client life stages and goals
What are the big challenges that personalization can solve for wealth management teams
How to overcome these challenges: Open finance and data-driven personalization
How Personetics Helps Wealth Management Teams
Personetics helps financial institutions provide personalized wealth management advice at scale. Our data analytics solutions create proactive engagement with your clients based on the clients' financial transaction data.
Personetics AI analyzes bank customers' financial transaction data in real time to understand customer financial behavior, anticipate customer needs and deliver a hyper-personalized experience. We help wealth management teams offer day-to-day insights, personalized financial advice, and automated financial wellness programs to their wealth management clients.