Personetics Express: Enterprise Level Personalization, Delivered at Mass-market Speed for Midsize Banks and Credit Unions
Read more about how Microsoft and Personetics help midsize banks and credit unions to engage customers and boost sales through data-driven personalization.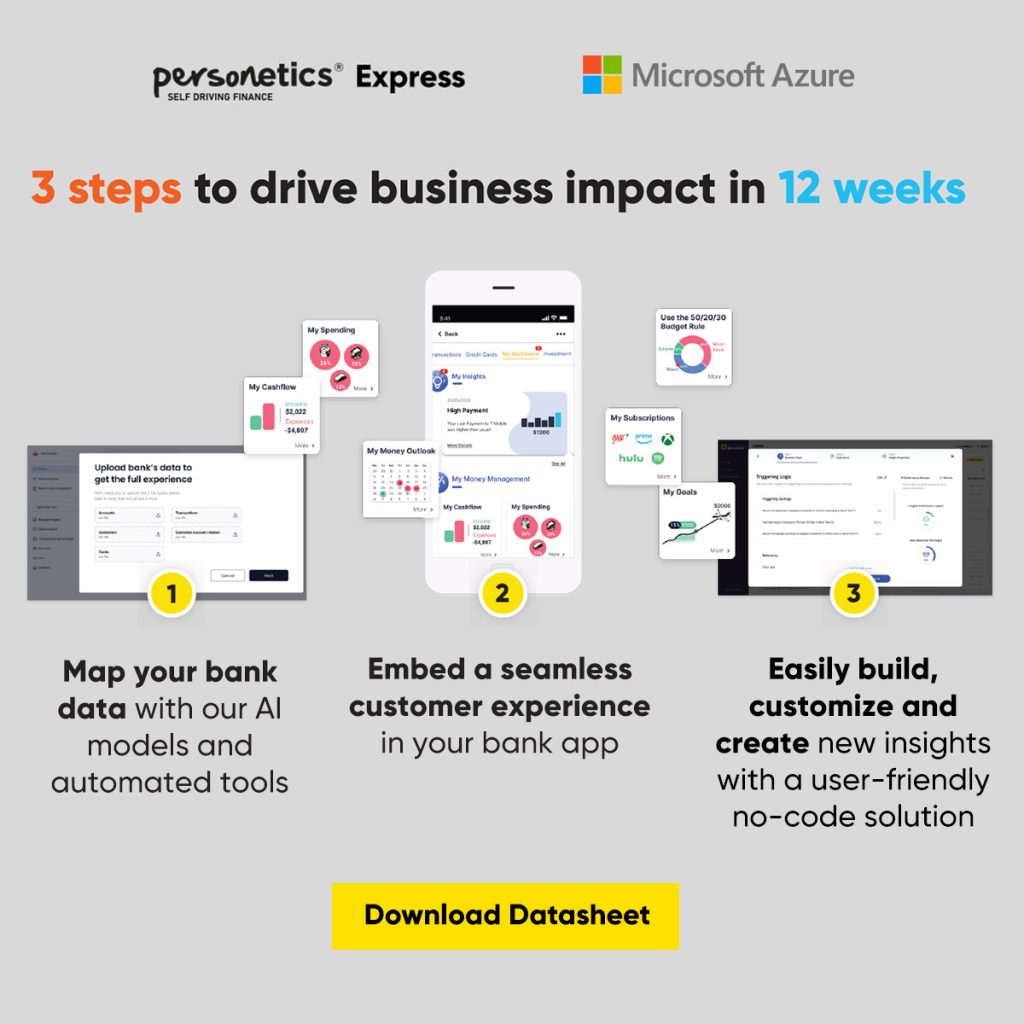 Do You Have the Time?  
Midsize banks and credit unions need to make smart use of their valuable internal resources. Even if you could build a data-driven personalization platform within your institution, the project would likely take a great deal of time. Many institutions find they require 12 months or more just to test and build 5-10 personalized insights.
Personetics Express enables your bank or credit union to go to market quickly, usually within 12 weeks, with financial data-driven personalization. Instead of waiting to achieve business value or struggling to reinvent the wheel, you get a select set of personalized insights out of the box that are proven to drive business impact and increase customer engagement.
Personetics helps to offer data-driven, personalized and proactive financial insights and advice via Microsoft Azure, Azure AI and Dynamics 365 integration.
For more information fill out the form to download the datasheet